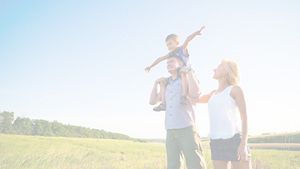 Our health cover
Discover flexible health insurance products
Explore our health products
If your health takes a turn for the worse, prompt diagnosis and treatment are vital to getting you back on your feet. And that's where we come in.
Our health insurance puts you in control of your healthcare. From all-round cover that helps you beat lengthy waiting lists, to standalone cancer and physio insurance, we'll get you the treatment you need, as you need it.
Health insurance
Get access to a wide network of private UK medical facilities and choose from a range of flexible healthcare benefits – the ideal all-round cover for you and your family.
Explore health insurance
Health Essentials
Our standalone Health Essentials products are designed to complement the care you receive from the NHS. They're also a cheaper alternative to our full Health Insurance.