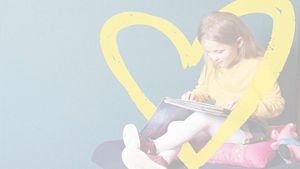 A new decade welcomes in a new Aviva Community Fund
Through the Aviva Community Fund, we celebrate and support charities doing great work all around UK. We've provided thousands of causes with funding, skills and resources, and we've seen up close just how much of an impact this is having on the lives of the people involved. 
Now, we want to have an even bigger and more sustainable impact. That's why we've evolved the way the Aviva Community Fund works, delivering quarterly funding and year-round support.
Get involved
We know that now, more than ever, small charities need our support. That is why the Aviva Community Fund supports applications for projects that enable causes to adapt their vital services and are innovating in this time of need.
Applications now open for the next round of the Aviva Community Fund until 7th April.
What's changed?
We've evolved the way the Aviva Community Fund works, to back small charities with forward-thinking ideas and to provide even more causes with vital support and resources.

Supporting forward-thinking charities
Over the years we've learnt that the charities that make the biggest impact are those that have the chance to innovate and test new ideas. The new Aviva Community Fund programme backs the clever ideas that move communities forward, so together we can build a better tomorrow. 
Empowering our employees
We're also excited to give our employees a much bigger role in how we are supporting charities. By getting them more involved with funding, skills-sharing and volunteering, we'll not only build stronger communities, we'll also create deeper connections between us and those communities.
Facebook support group
Let's do this!
We want to help your Aviva Community Fund campaign be as successful as it can be. Join our busy Facebook group for daily tips and guidance, share ideas with other projects, gain new skills and keep updated with opportunities created to help your cause thrive.
Here for you every step of the way
"The Facebook group is informative, useful and very positive and encouraging. It's extremely useful and a great tool to use."
Need volunteers?
Could your organisation do with a helping hand or two? We give every Aviva employee 21 hours each year to switch their day job for community volunteering. So, if your cause could benefit from the skills, expertise or people power of the Aviva workforce, we'd love to hear how our ready and willing volunteers could lend a hand.
Stay up to date
Be the first to hear news and updates from the Aviva Community Fund and our other community and environmental initiatives.
---