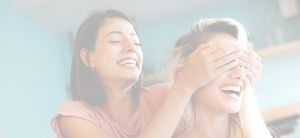 The Aviva Edit
Insightful reads from our money, insurance and health blog
Young people's finances
Becoming financially independent has arguably never been harder for young adults today. Need help? You've come to the right place.
'You're too young to invest' and other limiting beliefs you shouldn't listen to
Read some of the most common misconceptions about investing and why you should ignore them
Meet the people securing financial freedom and saving the planet
The world of investing is changing and the under-30s are taking their piece of the pie. Can investing in ethical businesses offer good returns?
Mid life living
Answering the questions you might have as you reach those inbetween years.
Your life
Holding your hand through university to retirement, and everything in between.
Family
Work
Health and wellbeing
Bereavement
University
More from us
Ways to save yourself money and lend a hand in your community.