Stags and hens: why booking should be a group effort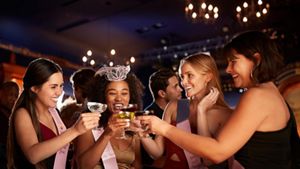 Don't let months of planning go to waste. A one-person-books-all approach seems practical, but could have consequences on the insurance for your stag or hen do.
By Tom Pilkington

It's all booked. It's official. There's no backing out now – you're going on a stag or hen do. You might be excited or filled with dread… or a bit of both. One thing's for sure, if you're at that age where the bachelor(ette) parties are filling up your diary then you need to be aware of how travel insurance works for your group.
Who's booked what?
Travel insurance can be complicated when travelling in a big group, where accommodation is often booked by just one person. What you might not be aware of is that in certain circumstances only the person who's done the booking will be covered by insurance.
If you've got your own insurance then you'll covered for the cost of your flights, hotels and excursions in the event of a cancellation...as long as they're all booked in your name. However, you won't be covered for any bookings made by someone else. 
So, if the best man or woman has booked the flights, accommodation, and excursions, but the trip has to be cancelled, then only the person(s) named on their policy would be refunded.
However, there are ways around this:
If you have your own insurance then they'd refund you for things booked for you as long as there's evidence they've been booked on your behalf. The best piece of evidence is a payment from you to whoever made the booking.
You can name other members of the group on an individual policy, for an additional fee. This would cover them on that policy in the event of a cancellation, though normally an insurer would still only pay costs that each insured person has paid for themselves. So each traveller would still need evidence that they have paid, or are liable to pay for their costs.
You could take out single-trip group policy. These are often more cost-effective, and they cover the whole group if anything happened to just one person. For example, if the groom had an accident and had to cancel or move the stag, then everyone would be refunded, though again only personal costs that are evidenced would be covered.
Everyone on the trip could have their own insurance and book their accommodation and flights separately to one another.
Alcohol and activities

There's a few other things you may need to know when it comes to insurance for your stag or hen. 
We don't like to make assumptions, but if your trip is going to involve alcohol at any point then be aware this could affect your ability to claim. Insurers won't hold it against you if you've had a couple of drinks, but the misuse of alcohol or drugs could result in any claim, such as accident or injury, being dismissed. So, if the maid of honour orders a tenth round of shots, perhaps an early night is a better idea.
If you want to give your liver a breather and do activities that don't involve drinking, such as water sports or paragliding, then make sure your insurance covers you doing it. Insurers will cover some leisure activities, but others will require specialist insurance. The good news is the organisers of these activities will likely be aware of this and arrange it for you, but it's always best to check first in case you need to take out your own cover for caving or hang-gliding or whatever mad thing you have planned.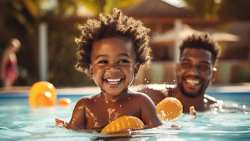 Our Single Trip or Annual Multi-Trip cover, and optional cover, could help you with unexpected events in the UK or abroad.
Insurance is important
We get it, you're busy planning which bars to hit and what to print on your matching t-shirts, but your insurance should be as important. We found that 50% [1]Footnote 1 of people who had stagged or henned abroad hadn't bothered with insurance, either because they hadn't considered it, didn't think they needed it, or couldn't afford it.
Newcastle not Naples? 66% [1]Footnote 1 of people who go on stags or hens in the UK don't take out travel insurance, but not many people know that you may still need travel insurance if you're staying in Old Blighty.
So, if you're planning on ganging together and tying the stag to a lamppost, why not also gang together and sort the group's insurance out. It's important.