Should I buy my teen a car?
Congratulations! Your 17-year-old has passed their driving test – now what? Depending on where you live, they might be hoping – or even expecting – for you to buy them a brand-new car.
We ask the experts
By Remy Maisel
Even if you decide you want to contribute to your teen's newfound freedom on the roads, there are a lot of questions to consider. Will you go for a new or used car? Will they take out their own insurance policy? Who will pay for the running costs, including maintenance and petrol?

Before you agree to anything, keep in mind that running a car costs an average of £162 per month 1, not including the cost of the car itself. These costs include:
Fuel
Insurance
Maintenance
Repairs
Tax
Parking
Cleaning
If you are going to buy your teen a car, you'll need to decide whether to get a new or used car. Both have advantages – used cars may be cheaper upfront, but might require more frequent and expensive repairs and some compromises on safety features. Either way, you may want to consider asking your teen to contribute some funds, whether from their current job or from savings such as a JISA account in their name.

To help answer the other questions you might not have known you had, we spoke to three experts about whether you should buy your teen a car: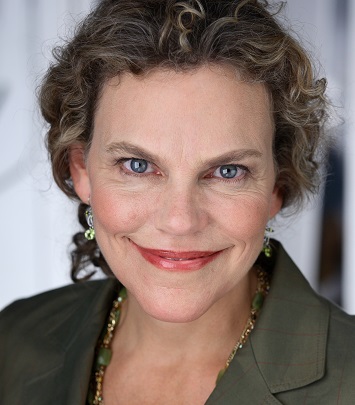 Driving a car is a huge responsibility, which makes it a valuable opportunity for growth for your teen. If you think your teen needs a car, talk with them about it. Tell them you will help them logistically and financially, but they need to develop a plan – to earn and save money, to get their licence, to get insurance, etc.
Once they come to you with a plan, help them flesh it out. For instance, how will they get the car checked out by a mechanic before buying it? What is the maintenance schedule? How will they afford fuel and repairs?

If you feel able to contribute financially, offer to do so. But the teen should pay for as much as possible of the car. If it is not a sacrifice on their part, if they don't work hard to be able to afford the car, then you can't expect them to understand the value of the car.

You will also need to sign an agreement with your teen regarding safe driving. For instance, texting while driving is illegal, as is speeding. Your teen needs to agree to an app on their phone for at least the first three months, that will monitor their driving speed and keep them from texting while driving. This could save their life and the lives of others, and will help them develop safe driving habits from the start.

I'd say without exception, the Bank of Mum and Dad funds the lessons and buys the car. Particularly in the areas I teach in, in some respects it's expected. Mum and Dad pay for swimming lessons and horse riding lessons, so why not driving lessons? I think if they have the financial wherewithal, we all want to help our children to have things, don't we?

I consider driving a life skill, bigtime. If you genuinely are not going to be driving around because you live in central London, well, there isn't a requirement. But let me tell you something: most people are not staying in central London for the rest of their life. People change, their jobs change, life changes. If you pass the test and you don't drive for 5-10 years, that's when you're in the market obviously for refresher lessons.

I think, what's the point having all these lessons if you've got nothing to drive? So if the parents can afford it, fine, but don't go spending money on anything too lavish – even if you're a multi-millionaire. Get them something that's practical that they can enjoy driving, and get experience driving in. And then if you want to upgrade as time goes on, fine. Don't get someone that's just passed in a 1.1 Nissan Micra, a BMW Sport whatever it is, that's like a flying machine. I took a kid for his test last year and came back to a Mercedes wrapped in a ribbon – he's 17. What, so you're going to kill him with kindness? But it's their choice.

Martin Smith, Aviva Motor Technical Claims Manager

For many, having the mobility of a car will be an essential part of their lives, be that for getting to college, employment, or for social interaction. Owning and insuring the vehicle will enable them to build a driving history and earn a No Claims discount, which will help reduce the cost of insurance as they get older and have more experience behind them. The cost of young driver insurance is high, though initiatives such as telematics monitoring systems can help in increasing the affordability.

For those parents (or indeed the teens themselves) looking to buy a car, there are many factors to consider. There's the cost of insurance, but also the price of the car and its mechanical reliability. Having breakdown protection is definitely worthwhile, as most vehicles are too complex for the average person to DIY fix at the roadside and emergency towing or repairs can be very expensive. For funding, do you save up your pennies, or use a financing model such as Personal Contract Hire (PCH) to get a new vehicle at an affordable monthly cost?

Don't overlook safety when you choose a car. An older vehicle may be much cheaper to buy, but how will it fare in an accident? Vehicle design has advanced significantly to provide the driver and passengers with greater protection, meaning more collisions can be walked away from.

Whatever you do, don't be tempted to gain cheaper insurance for your youngster by misrepresentation. When parents misrepresent who the main driver of a car really is, saying it's them when it's really their teenager, that's called fronting – and it's fraud.