What to do if you're hit by an uninsured driver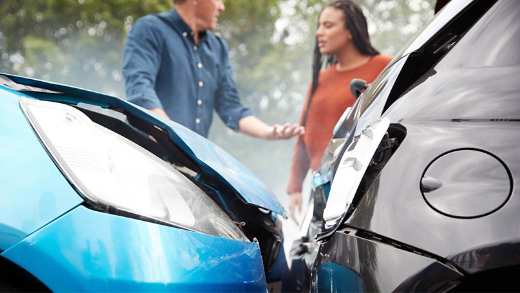 Getting into a car incident can be stressful at the best of times, but what happens if the other driver is uninsured? Here's what to do next, and how your insurance can help.
By Remy Maisel
You're driving along, you get hit by another driver, and you stop to exchange details – then it turns out they don't have insurance. What next?

"You still have a civil claim against them, but as they have no insurance cover, there still needs to be a mechanism for compensation if they can't meet their financial obligations. So in the UK, we have the Motor Insurers' Bureau," explains Martin Smith, Motor Technical Claims Manager. "The MIB acts as a guarantee fund of last resort – if there is injury or damage and there is no insurer to pay, the MIB will meet the claim, and they will go after the perpetrator."
You can use your own insurer, or you can go straight to the MIB, and they'll act on behalf of the uninsured motorist. Usually, you won't feel an impact on your no claims discount (NCD) if you're in an accident with someone who isn't covered.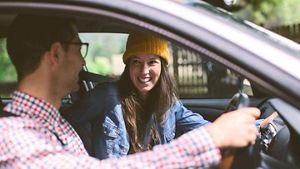 Car Insurance
We've cut the tricky questions so you can get a quote quicker than ever.
However, some insurers, including Aviva, have gone one step further and created the Uninsured Driver Promise: not only will your NCD be protected, but if it's clear that you weren't at fault in the accident, you won't have to pay the excess either (or if you did initially you will be reimbursed.)
Why do we have a problem with uninsured drivers?

"The UK has suffered for years because motor insurance policies are expensive – and this is because claims are expensive," says Martin.
The Road Traffic Act requires all drivers to have at least third-party insurance, which would cover you for the damage and injury you caused to someone else. Not having insurance is punishable by fines, points on your licence (which can lead to a suspended licence), and possibly imprisonment. The police also have the power to seize your car.
So why do people risk getting caught without insurance? "Theoretically, the system will catch up with you," Martin says, mainly because of number plate recognition technology fitted to vehicles and static sites, which checks whether you are taxed and insured (and have a valid MOT). "But there are all sorts of things people will do to avoid getting caught – like take out policies and then cancel them to try to fool the system."
Martin warns it's not worth the risk. If you're involved in an accident without car insurance, it might be the least of your worries at the time – but will definitely add to your problems. "If you kill or seriously injure somebody, you could end up facing criminal charges," says Martin. "No insurance? That's an aggravating factor, which can increase the penalties imposed – it could even mean being imprisoned for longer. Financially, it could ruin you – the central fund which pays out claims can take your assets, even your watch or your house."
Could I be uninsured without knowing?
One of the most common causes of confusion around insurance is when you're driving a different car than usual. Many drivers assume their own insurance automatically covers this. For Martin, however, there's no doubt at all.
"The rules are absolute," says Martin. "If you drive a car on the public highway, it must be insured for you to drive. If you buy a new car, before you drive it away, you must be sure you contact your insurer and add it to your policy or buy a new policy."
Buying a new car
Most dealers offer what's called a driveaway policy, which is valid for five to seven days starting the moment you leave the forecourt. "Many insurers, including Aviva, back these policies, and some then offer the opportunity to buy an annual policy with them. So there's really no excuse for catching yourself out and being uninsured other than not bothering to think about it," says Martin.
Driving other people's cars
You don't necessarily have coverage for driving other cars just because you have a policy for your own car. This is a benefit that comes with many motor insurers policies and can be added to some policies, but not all. If you do have it, it's likely to apply only if:
You're the policyholder (not a named driver)
You have the permission of the vehicle's owner
You're using the car for the same purposes as your policy covers you for driving your own car
You're only borrowing it – you can't pay to use it
You're over 25 (as it's often not available to young or novice drivers)
In addition, you'll only have third party cover on other people's cars, so any damage to the vehicle will have to come from your own pocket. 
"The best thing to do to protect everybody if you're a group of friends on a road trip is to add them as named drivers on the policy on the vehicle," Martin advises.
You could also add friends as named drivers temporarily – something you can do in MyAviva. This will affect your premium, but how much will depend on how long you want to add them for, their driving history and the car you have.