Costa del Cornwall – holidaying in the UK still needs insurance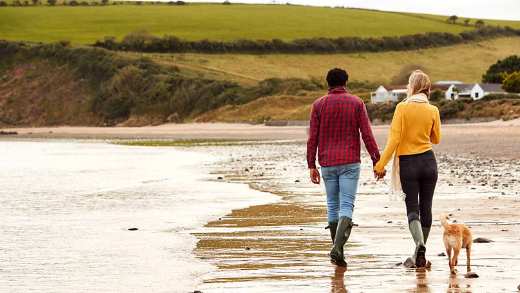 You've ditched travel abroad and are setting off on that perfect UK holiday. Yes, you still need travel insurance.
By Tom Pilkington

With the cost of living rising, more and more Brits are planning on holidaying in Old Blighty this year. Remember, travel insurance is still an essential way to protect yourself from holiday mishaps, even if you've traded in the fresh fruit and croissants for a full English.
When does a trip become 'travel'?
For a trip in the UK to be defined as a 'holiday', and for it to be covered by travel insurance, then it normally must include two or more consecutive nights' stay in pre-booked holiday accommodation. So, if you've booked three nights at a hotel or caravan park then your insurance covers you.

What is and isn't covered?
The cover you get in the UK may differ slightly from the cover you get abroad. For example: 
Most insurers would cover missed or delayed flights when you travel abroad, but these won't be covered if you're flying within the UK. 
Missed or delayed coaches or ferries are also unlikely to be covered. 
Emergency medical treatment isn't covered, but cancelling or abandoning your holiday due to injury or illness would be.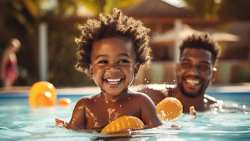 Our Single Trip or Annual Multi-Trip cover, and optional cover, could help you with unexpected events in the UK or abroad.
What kind of holiday are you going on?
Camping
A camping trip, eh? With this country's weather? You're braver than most and you'll be rewarded for that bravery if you've booked a spot at a campsite for two or more consecutive nights. If you're wild camping or have pitched a tent in the garden, this doesn't count as a holiday (as far as your insurer is concerned).
Festivals
Cancellation of the festival, or indeed any ticketed events, aren't covered. However, you would have cover if you had money pickpocketed, as long as you reported it to the police within 24 hours. Alcohol can be quite popular at festivals (or so we hear) but be mindful of how many beers you have, as claims arising from the misuse of alcohol or drugs can be excluded.
Sports holidays
If you're planning on doing a bit of cycling or sailing or other casual leisure activities, then this is normally fine. But if your whole holiday revolves around these activities then insurers probably won't cover you.
Some activities are a bit more hardcore and would need specialist insurance. So, if you're brave enough to go caving or potholing then look into getting that insured separately. Equipment like kayaks and jet skis are unlikely to be covered in their entirety, as baggage limits tend to be low and items may need to be securely stored. Bikes may not be covered at all.
Stags and hens
All aboard the party train to Ibiza...er, or Inverness! Just don't party too hard as emergency medical treatment in the UK is not covered. Find out more about stags and hens and group holidays here.
Holiday lets
If you're staying in pre-booked holiday accommodation for two consecutive nights, then this will fall under your insurance umbrella. Staying with a friend at their house in the Lake District won't (though we'd still advise taking an umbrella).
Road trip
Again, this depends on where and how long you shack up for the night, and whether that fits your insurers definition of a holiday.  Any issues with your vehicle wouldn't be covered by your travel insurance.