Home emergencies – why it pays to expect the unexpected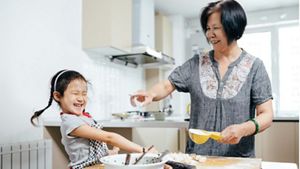 From blown-off roofs to encounters with rats – having home emergency cover is increasingly important .
By Steve Smethurst 
Home insurance is often a legal must-have, but it also acts as a safety blanket - you know it's there, just in case. But it doesn't cover you against everything. So for those times it can't help, home emergency cover may be able to come to the rescue.
Some things aren't covered as standard 
Why is this important? Well, there may be limitations to your standard home insurance that mean you're not covered for pests. Most general home insurance policies, for example, won't cover a rat infestation. Accidental damage to your TV, yes. Ruined carpets from a flood, yes. A stolen handbag, also yes. But a family of rodents taking up residence would be a no. 
If you think that the occasional furry visitor is no big deal, remember that a rat population can explode from a pair of innocent young lovers to an extended family of a thousand in just 12 months. This is just one of many reasons that home emergency insurance policies exist. 
Is it an emergency? 
Determining what's an emergency (and what isn't) can be tricky. You might wonder whether a blocked toilet or leaking pipes in your own home constitutes an emergency in insurance terms. The good news is that they do (at least under Aviva's Emergency Home policy) and you'd be covered for the cost of getting a plumber out to fix them. However a dripping tap would not qualify, nor would problems with the outlet pipe to a washing machine, for example.
Emergencies take many forms. Losing your keys might seem a minor inconvenience, but if the wrong person found them you could easily be burgled or find yourself in danger. Alternatively, if you have your keys but your lock is refusing to work, it could be frustrating if you have a football match you were desperate to catch. 
Equally, you could be trapped outside with small children in sub-zero temperatures. It's the kind of potentially dangerous situation that emergency insurance is designed to cover. 
So if your keys are lost or stolen and there's no other set available to access your home, with home emergency cover you'd be able to get an engineer to assess the most efficient way to gain access, usually by replacing the lock and keys. 
Don't be left out in the cold
Unpredictable weather conditions are also something to factor in when you're thinking about whether to take out home emergency cover. While a typical home policy would cover you for damage inside the home caused by a storm, you'd need home emergency cover to protect the property if roofing tiles have been blown off during a gale, for example. Likewise, for the boarding up of broken glazing to make the property secure if it was the result of high winds.
The unexpected can happen
It's often said that the value of a home emergency policy is that it brings extra peace of mind for when the unexpected happens. However, most of the events it covers are likely to happen to someone – and potentially you. 
As we've seen, rodent infestations are rising and weather conditions are never certain (it's no wonder why the weather reporters struggle sometimes). And while we all have a duty to stop emergencies where we can by ensuring normal day-to-day maintenance of our properties to keep them in good condition, really, we should expect the unexpected. 
Remember, it's your duty to prevent an emergency and you must take all reasonable precautions to prevent one.
All home insurance differs, so check with your insurer about the details of your cover.