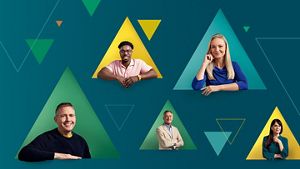 Money worries keeping you up at night? Learn how to deal with financial anxiety and the rising cost of living with our tips, guides, and expert advice.
Family
What you can do to take care of your loved ones.
Retirement
Takes the steps to plan for your future.
Health and wellbeing
Learn ways to look after yourself.
University
Get to grips with student life and money matters.
Work
Things to consider when it comes to that all-important work-life balance.
Bereavement
We're here to support you through the toughest times.
There's more where that came from
We've got more insightful reads on money, insurance and health on our blog, the Edit.