What to expect
Tell us you need to make a claim as soon as you can, so we can get the process under way.
We'll call you for a detailed chat about your job and the condition you have. That helps us get the information we need, and we can line up extra support to help you get better and back in work.
We'll ask for medical information, usually from your GP, and proof of your salary before you were off work. 
We'll tell you if your claim's successful, and what happens next.
Ways to start your claim
It's easy to make an income protection claim – just fill in our online form or call us.
To speed things up, try to have this information ready before you start:

your name and contact details 
your policy number
your condition or symptoms
your occupation 
your annual salary, before tax 
your GP's contact details.
Make a claim online
It's quick and easy – just answer the questions in our online claim form, and we'll be in touch.

Make a claim over the phone
If you bought your policy direct with us, here's the number to call if you want to make a claim by phone:

Monday to Friday: 8:30am - 5:00pm
Saturday and Sunday: Closed
Calls may be monitored or recorded. Calls to 0800 number from UK landlines and mobiles are free. Numbers that start with 03 are charged at national call rates, and may depend on your network provider. Our opening hours may be different depending on which team you need to speak to.
If you bought your policy with another insurer, the number you need to call will be under your provider's name:

Friends Provident
Bupa Health Insurance or Friends Life
AXA
AXA Sunlife Direct
Winterthur
You've made a claim: what's next?
It's more than just financial help. Here's the support and expertise we offer to help you get on the road to recovery and back to work.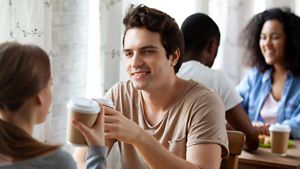 Rehabilitation case managers
Trained in counselling and work rehabilitation, they'll give you the advice and emotional support you need.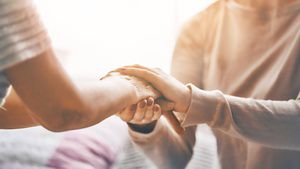 Specialist clinicians
Your case manager will work with our clinicians to get you back on track. That includes doctors, mental health nurses, specialist physiotherapists, occupational therapists, occupational health advisers and nurse specialists in mental health, cardiology, oncology, orthopaedics, rheumatology, midwifery and women's health.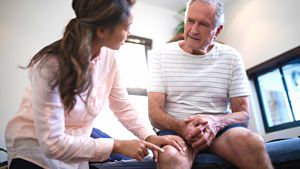 Vocational rehabilitation consultants
Our Certified Disability Management Professionals will visit you at home or where you usually work to get a detailed understanding of the support and services you need. 
Life articles
Take a look at our latest news and guides.