Explore Equipment and Regulations
Most plant and machinery requires regular inspection to ensure that it complies with the appropriate legislation, but given the breadth of equipment this covers it can be a bit of a minefield to navigate.
Our Inspection site will help guide you through this legislation and help you support your customers in understanding their responsibilities under it.
The information provided here is not always a Statutory Requirement but often a good way to demonstrate "best practice" as well as being an important part of maintaining your Risk Control Programme.
Health and Safety Updates
Managing health and safety doesn't have to be complicated, costly or time-consuming.
In fact it's easier than you think. For many businesses, all that's required is to complete some basic practical tasks to ensure that people are protected from harm.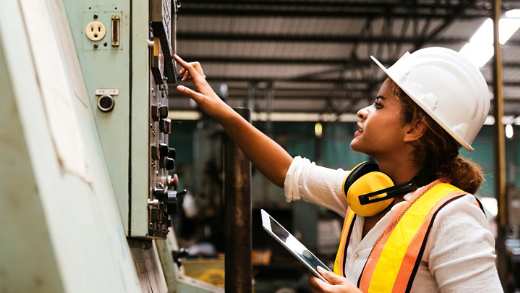 You should comply with:
the Health and Safety at Work Act 1974*
the Management of Health and Safety at Work Regulations 1999
The Health and Safety Executive website gives you access to their latest news so you can learn some of the pitfalls and how to protect your business.
Need further help or assistance?
Call our Risk Help Line to speak to our Risk Management Solutions team for help and advice on
Opening times: Monday - Friday 9:00am - 5:00pm
Email us at: riskadvice@aviva.com
Calls to 0800 numbers from UK landlines and mobiles are free. The cost of calls to 03 prefixed numbers are charged at national call rates (charges may vary dependent on your network provider) and are usually included in inclusive minute plans from landlines and mobiles. For our joint protection telephone calls may be recorded and/or monitored.
Contains public sector information published by the Health and Safety Executive and licensed under the Open Government Licence.