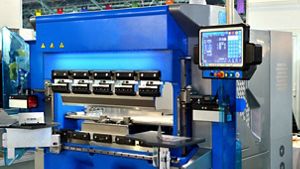 A press brake with an AOPD (light curtain fitted)
Inspection Frequency:
Guard dependent. 12 or 6 months
Related Regulation:
Power press [1]Footnote 1, PUWER Part IV [1]Footnote 1
Note: Note: Exemptions to the regulation 33 Schedule 2 exist. Only Presses which satisfy the conditions of the regulation are "statute" under this regulation. However, you would also consider inspections under PUWER for these items as your "Risk assessment" might lead you to having this as a requirement.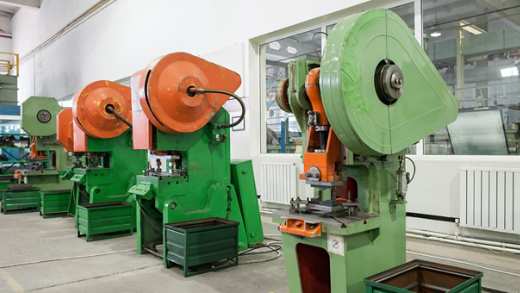 Standard C frame upright mechanical power press
Inspection Frequency:
Guard dependent. 12 or 6 months
Related Regulation:
Power press [1]Footnote 1, PUWER Part IV[1]Footnote 1
Note: It is the guard which dictates the inspection frequency. i.e. 12 months for a fixed guard or "enclosed tool" and 6 months for interlocking guard, or an Auto Optical Protection Device (AOPD), often referred to as a light guard.
* Contains public sector information published by the Health and Safety Executive and Licensed under the Open Government Licence.