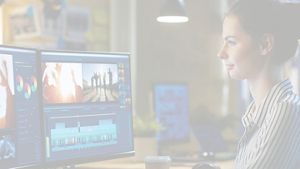 Reputational Risk
Keeping you and your business safe from reputational harm
With the increasingly connected economy, reputational risk is a key area that businesses need to evaluate, consider and prepare for. More than ever, consumers' trends and perceptions are shifting towards intangible values like trust, brand and goodwill, which are elements that are less easily managed. Following a major reputational incident, damage to a company's reputation or brand can have a significant impact almost instantly.
---
Did you know?
Ranked #4
by businesses as a key risk faced is protecting
 their brand and reputation*1
96%
of households in Great Britain had internet access in 2020, compared with 57% in 2006*1
87%
of all adults used the internet daily
or almost every day in 2019*2
Tools and related content
Our Specialist Partners to help manage your reputation
To access these solutions at preferential rates and terms, contact our Specialist Partners.
Horizonscan
Crisis Communications
Horizonscan specialise in making businesses more resilient to crisis events. Their team consists of a range of relevant subject matter professionals, who are experts in coaching and training. They deliver consultancy on Business Continuity and Crisis Management globally. 
---
RiskEye offer a complete reputation protection and management solution. They utilise expert risk analysts and the latest technology to detect, identify and mitigate online reputational risks.​
Services available from our Specialist Partners
Online Reputational Security
Service
Access to a complete online protection and reputation management solution, combining expert risk analysis and the latest technology to detect, identify and mitigate online reputational risks.
Crisis Communications – Awareness
Training
Delivered by a former senior journalist, this course draws on participants' own experiences and concerns to provide practical advice on how to get your message out and deal effectively with the media in a crisis. It will include an introduction to crisis media strategy, learning to write holding and press statements and understanding how to deal with journalists more effectively.
Need further help or assistance?
Call our Risk Help Line to speak to our Risk Management Solutions team for help and advice on
Opening times: Monday - Friday 9:00am - 5:00pm
Email us at: riskadvice@aviva.com
Calls to 0800 numbers from UK landlines and mobiles are free. The cost of calls to 03 prefixed numbers are charged at national call rates (charges may vary dependent on your network provider) and are usually included in inclusive minute plans from landlines and mobiles. For our joint protection telephone calls may be recorded and/or monitored.
* Contains public sector information licensed under the Open Government Licence v3.0.