Water leaks cause untold damage and disruption to many, so knowing what to do if this happens can ensure you're prepared and can help minimise the damage. Even better, carrying out simple checks, ensuring good accessibility to your plumbing and isolation points, being proactive with your maintenance and understanding available leak detection technology can help prevent incidents. Such proven mitigation measures are more necessary than ever.
Did you know?
3,031 Million litres
of water leaked each day on a three
year average April 2019 to March 20221
£1.8 million
paid per day by insurers in respect of
domestic escape of water losses2
Guidance to help manage your escape of water risks
Download our range of Loss Prevention Standards (LPS)
Our Specialist Partners to help manage your escape of water risks
To access these solutions at preferential rates and terms, contact our Specialist Partners.
Leaksafe
Leak Detection
Leaksafe specialise in the supply and installation of leak detection and leak suppression systems.  We use both flow monitoring and fluid contact detection to identify both catastrophic and low level-leaks. Systems can be designed to automatically shut the water supply off if there is a leak and / or send immediate notification to residents or property managers that will identify where in the building the leak has occurred.  Leaksafe systems are suitable for installation during construction or for retro-fit in any type of residential or commercial property.
PASS
Thermal Imaging Cameras

Using a thermal imaging camera, you can easily identify water ingress, leaks and plumbing issues before they become a major problem. PASS supplies thermal imaging cameras, test equipment, training and calibration to help speed up potential water damage diagnostics to allow for preventative maintenance to take place.

Waterguard
Leak Detection
Waterguard is a professionally fitted monitoring system which measures water flow into a building, identifying residual water loss and leaks. Waterguard can allow you to monitor water usage and isolate water supplies in the event of a leak being detected. Waterguard offer a range of products which can be used in residential and commercial properties of all sizes.
Popular links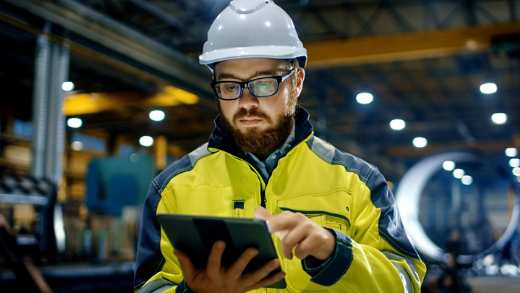 Quickly navigate all our guidance here to help manage the relevant risks across your business.
Need further help or assistance?
Call our Risk Help Line to speak to our Risk Management Solutions team for help and advice on
Opening times: Monday - Friday* 9:00am - 5:00pm
Email us at: riskadvice@aviva.com
* Excludes Bank Holidays. The cost of calls to 03 prefixed numbers are charged at national call rates (charges may vary dependent on your network provider) and are usually included in inclusive minute plans from landlines and mobiles. For our joint protection telephone calls may be recorded and/or monitored.