Safe, environmentally efficient, well-serviced and maintained vehicles are key for all fleet operations. You can achieve this by having a suitable selection process and effective maintenance and servicing regime in place, together with appropriate safety technology to help to improve driving style and poor behaviours.
Did you know?
1,812
ultra low emission heavy goods vehicles licensed in 2021 in comparison to 1,412 in 2020*1
Guidance to help manage your vehicles now and in the future
Download our range of Loss Prevention Standards (LPS)
Our Specialist Partners to help manage your vehicles now and in the future
To access these solutions at preferential rates and terms, contact our Specialist Partners.
Maple
Commercial Vehicle Safety and Security
Maple Fleet Services offer a wide range of safety and security solutions for commercial vehicles, which can either be installed by their nationwide engineering team or supplied directly to the client.
Selectamark​
Security Marking​
Selectamark is a supplier of security marking solutions to protect valuable assets, stock and employees from crime. The asset marking solutions work on a range of items including tools, mobile plant, vehicles and valuable metals. Fixed and hand-held spray systems use synthetic DNA solutions to mark individuals and can link criminals back to crime scenes.
VUEgroup
Vehicle telematics, vehicle safety technology, fleet analytics and secure file sharing
VUE provides CCTV and software insight tools to fleets of all shapes and sizes. As industry leaders in AI technology, their camera systems can detect potential risks in and around a vehicle, helping drivers to manoeuvre with more awareness and avoid collisions and incidents. Alerts can be sent in-cab and to fleet managers to review via VUEhub, a centralised place for all fleet management tools. 

Popular links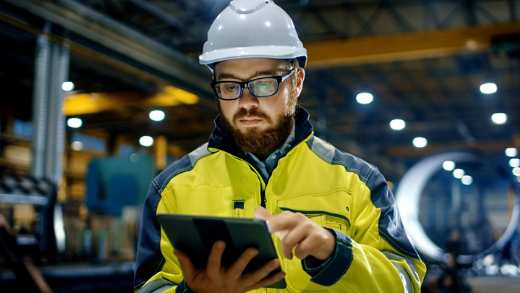 Quickly navigate all our guidance here to help manage the relevant risks across your business.
Need further help or assistance?
Call our Risk Help Line to speak to our Risk Management Solutions team for help and advice on
Opening times: Monday - Friday 9:00am - 5:00pm
Email us at: riskadvice@aviva.com
The cost of calls to 03 prefixed numbers are charged at national call rates (charges may vary dependent on your network provider) and are usually included in inclusive minute plans from landlines and mobiles. For our joint protection telephone calls may be recorded and/or monitored.