Water leaks cause untold damage and disruption to many properties and are our most frequent property claim. Knowing what to do in the event of a water leak can make sure you're prepared and can help mitigate the damage. Carrying out simple checks, having good accessibility to your plumbing / isolation points, being proactive with your maintenance and understanding available leak detection technology, can help to prevent incidents.
Effective risk management can have a wider impact beyond preventing costly damage from the escape of water; it could also help curb the volume of water wasted, and help us all to act more sustainably as a result.
Chris Andrews, Director of Risk Management Solutions
"Tackling water leaks and the damage they cause has become a key strategic priority for our industry and the need for greater education, recognition and acceptance of proven mitigation measures is widely recognised. Aviva aim to support our customers with our 'Prevention First' philosophy, a team of Risk Consultants and water damage experts."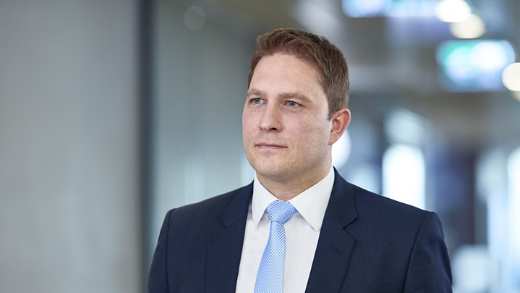 Escape of Water Advice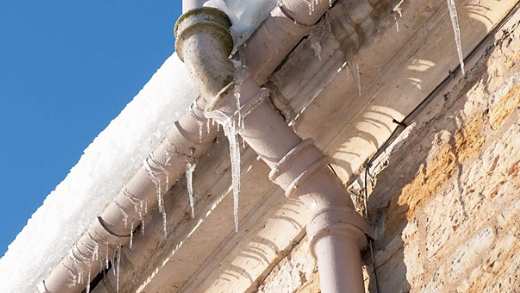 Step

1

of 4
Risk factors

Factors that can increase the risk:
- Age / condition
- Presence of water tanks / storage of water
- Seasonal / weather related issues particularly winter months
- Increases in the complexity and use of domestic appliances
- Use of push fit joints and plastic pipework
- Poor quality workmanship / installation

Buildings that present a higher likelihood of issues:
- Blocks of flats
- Hotels
- Student halls of residence
- Care homes
- Unoccupied properties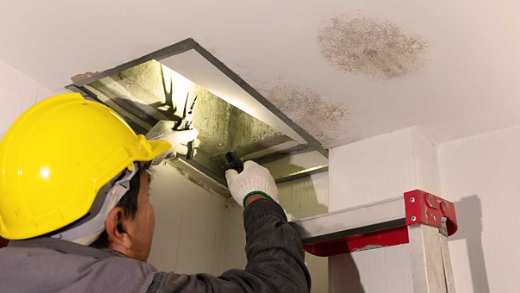 Step

2

of 4
Identification

Leaks and water damage can arise from several sources:

- Water-carrying pipes
- Other domestic sources e.g., appliances such as washing machines / dishwashers etc.
- Air conditioning systems
- Sprinkler systems
- Condensation and damp

Early identification can help reduce the damage and disruption caused. Methods of identification include
- Regular inspections
- Damp patches forming on walls and ceilings
- Use of thermal imaging
- Automatic leak detection systems which can be set up to signal to BMS systems, email, SMS etc.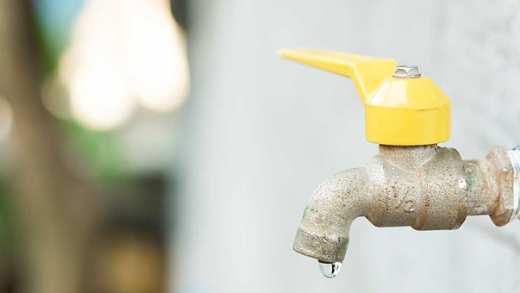 Step

3

of 4
Prevention

Precautions that can be taken:
- An effective planned preventative maintenance programme
- Winter and cold weather protection e.g. lagging pipes, maintaining a minimum temperature to avoid freezing
- Draining down / isolatiing systems and conducting regular inspections during periods of unoccupancy
- Automatic leak detection, flow monitoring and shut off systems
- Making sure any works are completed by contractors who are competent / insured, and that suitable working procedures are followed
Step

4

of 4
Emergency plans

Emergency plans should include
- A review of previous incidents and losses
- A list of all potential sources of leaks
- Locations of all stopcocks
- High risk assets or areas within the property
- Regular training for staff
- A spill response kit
- Contact for specialist / clean up restoration contractors with 24-hour call out
- A list of all important contact / telephone tree for staff
- A copy of the emergency plan off site or digitally
Help minimise risks with our Specialist Partners
We have a wealth of experience in helping customers protect their business. As well as insurance, we provide a vast offering of other products and services to help prevent accidents and losses. As an Aviva policyholder, these products and services are available to you at preferential rates, helping you reduce risk in your business. From fire to escape of water, security to motor, health and safety to business resilience – all our partners have an established pedigree in the risk management sector.
Find out more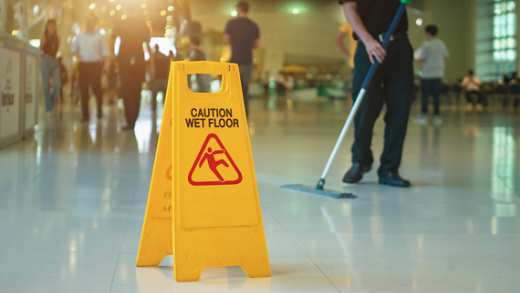 Need further help or assistance?
Call our Risk Help Line to speak to our Risk Management Solutions team for help and advice on
Opening times: Monday - Friday* 9:00am - 5:00pm
Email us at: riskadvice@aviva.com
* Excludes Bank Holidays. The cost of calls to 03 prefixed numbers are charged at national call rates (charges may vary dependent on your network provider) and are usually included in inclusive minute plans from landlines and mobiles. For our joint protection telephone calls may be recorded and/or monitored.