The safety and wellbeing of your drivers is pivotal to the safe and efficient operation of a fleet. It's essential that your driver training is relevant to the driver, the vehicle, and the operation. This begins at the start of employment, and continues with regular targeted training and development, supported by coaching. We can provide the latest guidance on devising focused training from using technology output data, in-vehicle training and assessments as well as providing support in the identification and management of stress, anxiety, drug and alcohol use and fatigue.
Did you know?
41%
of work-related ill-health within transportation and storage is attributed to stress, anxiety and depression on average between March 2018 and March 20211
1,558
estimated fatalities in reported road collisions in 2021 which was a 7% increase compared to 20202
Guidance to help manage your driver wellbeing and training
Download our range of Loss Prevention Standards (LPS)
Tools and related content
Our Specialist Partners to help manage your driver wellbeing and training risks
Drive iQ
Driver Safety and Wellbeing Programme
Drive iQ equips drivers with a range of practical strategies to improve their safety and wellbeing, whilst reducing fuel use and emissions.
DriverMetrics®
Behavioural Driver Safety Programme
DriverMetrics® reduces the risk of work-related crashes via its scientifically validated Driver Risk Index™ assessments, eLearning and driver coaching solutions. By accurately identifying the behavioural causes of individual driver risk with the Driver Risk Index™ assessment and selecting from a range of coaching interventions - including eLearning - to change identified high risk behaviours.
D.tec International Ltd
Drug and Alcohol Screening
D.tec are a drug and alcohol screening company offering a variety of services including drug and alcohol policy draft and consultation, drug and alcohol awareness courses for management and employees, product training courses, supply of DrugWipe onsite drug screener, supply of UK Home Office approved breathalysers and a legally defensible drug confirmation testing service.
VUEgroup
Vehicle telematics, vehicle safety technology, fleet analytics and secure file sharing
VUE provides CCTV and software insight tools to fleets of all shapes and sizes. As industry leaders in AI technology, their camera systems can detect potential risks in and around a vehicle, helping drivers to manoeuvre with more awareness and avoid collisions and incidents. Alerts can be sent in-cab and to fleet managers to review via VUEhub, a centralised place for all fleet management tools. 
Popular links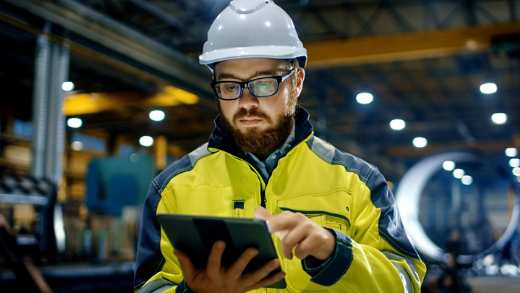 Quickly navigate all our guidance here to help manage the relevant risks across your business.
Need further help or assistance?
Call our Risk Help Line to speak to our Risk Management Solutions team for help and advice on
Opening times: Monday - Friday 9:00am - 5:00pm
Email us at: riskadvice@aviva.com
The cost of calls to 03 prefixed numbers are charged at national call rates (charges may vary dependent on your network provider) and are usually included in inclusive minute plans from landlines and mobiles. For our joint protection telephone calls may be recorded and/or monitored.