As an employer, you can support your employees' health with Solutions, our Private Medical Insurance. When you choose our cover, you can tailor it to your unique business needs. So if you have high absences because of mental health, you could add the mental health option to your policy. And that's not all. Your employees will have access to some of the latest drugs and treatments, and additional benefits, such as a 24-hour stress counselling helpline and the Aviva Digital GP app.
Whether you're a small business or a larger one with less than 250 employees, our Private Medical Insurance will take care of you and your employees.
Request a call back
Why choose our Private Medical Insurance?
From extra savings to ongoing support, we're here to help when your employees need it most.
The benefits for your employees
See how you can help your employees get back to feeling more like themselves.
Choose your cover
With Solutions, you'll get core cover as standard. But you can increase your cover with our additional options, which will increase your premium. Or you can decrease it to suit your needs.
A selection of core cover
In-patient, day-patient and out-patient treatment
Treatment of acute conditions
Hospital charges (including drugs, surgical dressings and accommodation)
Diagnostic tests (including blood tests, X-rays, scans and ECGs)
Psychiatric treatment (as an out-patient – up to £2,000)
Extensive cancer cover
Treatment for pain in the back, neck, muscles or joints (musculskeletal conditions)
Consultations with an approved specialist
Treatment by a specialist
Out-patient CT, MRI and PET scans at an approved diagnostic centre
Radiotherapy/chemotherapy
See our full list of core cover PDF [4.47MB]
Increase cover with these options
Mental health treatment for in-patient and day-patient treatment
Routine and GP referred services (up to £1,000 per policy, per person, per policy year)
Dental and optical
Extended hospital list
---
Save money with these options
It's quick and easy to reduce your costs with one or more of the following options.
Six-week option
Member excess
Selected benefit reduction
Reducing out-patient cover
Get more from Solutions
With our Private Medical Insurance, your employees will have access to the following healthcare support.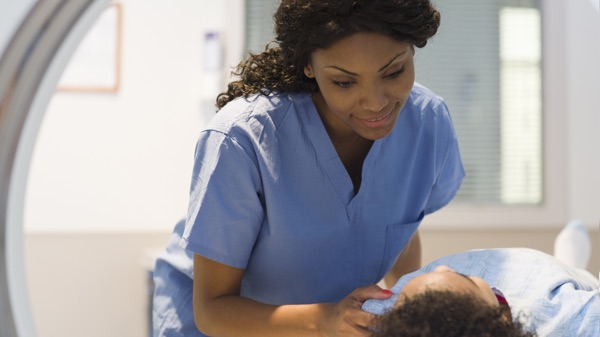 Cancer Cover
We understand the importance of providing extensive cover and support at every stage of cancer treatment and palliative care your employees need, as recommended by their specialist.
We also want to make sure that things are as comfortable as possible for your employees following their cancer treatment. So we'll provide extensive cover for their aftercare, including consultations with a dietitian, as well as money towards prostheses and wigs.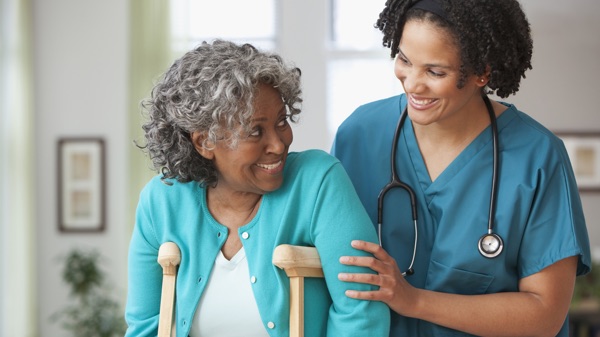 BacktoBetter
Musculoskeletal conditions affecting the back, neck, muscles or joints can worsen over time. That's where our BacktoBetter service can help. Your employees will be referred to a clinical case manager, from one of the independent clinical providers who will guide them down the right treatment pathway.
We'll pay for a physiotherapist (as recommended) when they need it. There's no need to see a GP either – your employees can simply call the customer service helpline to access BacktoBetter.
Got a question?
What information do I need to supply when I call for a quote?
When you call us for a quote, we'll need details about your employees such as their addresses and details about their health.
If you're switching from another provider, you'll need to know the following:
Your renewal date
The type of underwriting on your current policy
Details of your scheme's claims history
Do I need to cover all of my employees?
No, you don't have to. You may want to offer a basic healthcare package to your entire workforce or a more specialised package to a small number of staff. Either ask us directly or speak to an adviser about how you can adapt your policy.
Is there a difference between 'Private Health Insurance' and 'Private medical insurance'?
No – we generally refer to 'Private Health Insurance' but both terms describe the same thing.
Is there a maximum amount that our employees could claim on our policy?
No – although some benefits have specific limits, the number of times your employees can claim each policy year is unlimited.
What are Chronic conditions?
Chronic conditions refer to conditions with one or more of the following characteristics:
It needs ongoing or long-term monitoring
It needs ongoing or long-term control or relief of symptoms
It requires rehabilitation or specific training to be able to cope with the condition
It continues indefinitely
It has no known cure
The condition returns or is likely to return.
Claims for chronic conditions are not included as part of your Solutions policy.
However, if you add 'Routine and GP referred services' to your cover, there is some benefit available for chronic conditions.
Does Solutions include cover for international travel?
If your employees are temporarily abroad, for a period of up to 90 days per policy year, Solutions includes limited emergency overseas cover for immediate in-patient or day-patient treatment.
What kinds of underwriting do you use?
We offer the following types of underwriting:
Full Medical Underwriting – We offer full medical underwriting as standard to all previously uninsured businesses covering between 2-99 employees. Companies covering between 100-249 employees, and wishing to contain costs, can also opt to be fully medically underwritten.
Moratorium – Members will be unable to claim for any pre-existing conditions that existed during the five years before their start date on the policy. However, if the member does not have any medication, treatment, diagnostic tests or advice for the pre-existing condition during a continuous two year period after they join the policy they will be covered. Moratorium underwriting is available to all group sizes (2-249).
Continued Medical Exclusions – If you're transferring from an existing fully medically underwritten policy, we will accept the existing personal medical exclusions (if any) that were applied by your existing insurer. Continued medical exclusions underwriting is available to all group sizes (2-249).
Continued Moratorium – Your company can apply to transfer from an existing medical insurance policy which is underwritten on a moratorium basis. We will apply our moratorium wording with effect from each member's original moratorium start date. Continued moratorium underwriting is available to all group sizes (2-249).
Medical History Disregarded – If you're taking out a policy for the first time or switching from another insurer, any pre-existing conditions of members will be covered providing they fall within the terms and conditions of the new policy.
We offer medical history disregarded as standard for all companies wishing to cover 100-249 employees. However, these companies may opt for Full Medical Underwriting or Moratorium if preferred. Companies covering 15-99 employees may also opt for medical history disregarded, however, a premium loading will apply.
Why don't you list your specialists and hospitals on the internet?
We don't list our specialists online as they sometimes move to other hospitals. However, we do publish a list of our hospitals online. We advise that employees contact us directly so we can help them find a specialist and/or hospital covered by the policy.
We're proud winners of the Health Insurance Company of the Year and Best Group PMI Provider for 2010 to 2017
Our Private Medical Insurance is rated 5 Star by Defaqto
Get a quote
Need cover for 2 to 99 employees?
0800 158 5182
Use reference: SME-NAT
Need cover for 100 to 249 employees?
0800 001 4272
Use reference: SME-OQR
Our lines are open Monday to Friday 9am – 5pm
For joint protection, calls may be monitored and/or recorded.
Other business cover
Workplace pensions
Setting up a workplace pension is straightforward. Whether you have a small business or a larger one, we'll help your employees save for retirement.
Public Liability Insurance
Our public liability insurance protects you and your employees from compensation payments and legal costs. So we'll cover the cost if you accidently injure someone or damage their property.
Employers' Liability Insurance
You'll need employers' liability insurance if you have people working for you. It'll protect you and your business if your employee suffers an injury or becomes unwell because of work.