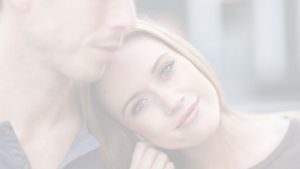 Group Critical Illness
Supporting your employees when they need it most
How our Group Critical Illness cover can help
If an employee is diagnosed with a specified critical illness, or they have an operation that we cover, we'll pay them a tax-free lump sum. That way, they don't have to worry about their finances on top of their health, and can use the money as they wish.
We automatically cover your employees' children and help if they're diagnosed with a specified critical illness or one of the child-specific conditions covered in our policy.  Your employees can also add critical illness cover for their partner through our Aviva Flex-pertise™ benefit, if you choose this as an option.

---
Why choose us?
Our Group Critical Illness cover can help your employees during difficult times.
Wide range of conditions covered
You can decide what type of cover and the level of benefit you want to provide your employees. With standard and extended options, we offer cover for a wide range of serious conditions. We also offer ongoing cancer cover as standard, meaning we'll support your employees if it's their second or subsequent diagnosis of cancer as defined under the policy. 
Child cover
We also provide cover for children for 7 child-specific conditions, as well as the wide range of adult conditions included in the policy. This comes as standard with any Group Critical Illness policy and pays up to a maximum benefit of £20,000.
Aviva DigiCare+ Workplace
Watch our short video to find out how the Aviva DigiCare+ Workplace app can put valuable health and wellbeing benefits at employees' fingertips.
This video is suitable for financial adviser and employer use.

Your cover options
There are plenty of ways we can help you and your employees in the event of an illness. You can choose between two types of cover, Standard or Extended.
What's included
Standard cover
Covers 15 critical illnesses and operations, including cancer (excluding less advanced cases), cancer (second and subsequent), heart attack, stroke and major organ transplant.
Extended cover
Covers everything in Standard, as well as 26 other critical illnesses and operations, including aorta graft surgery, blindness, heart valve replacement or repair, liver failure and terminal illness.
For a full list of what's covered, please read our Group Critical Illness Technical Guide (PDF 337KB).
Child cover
Cover for children is automatically included and covers the following child-specific conditions, cerebral palsy, cystic fibrosis, hydrocephalus, muscular dystrophy and spina bifida. Cover is for employees children (included adopted and step-children) from birth until their 18th birthday, or until their 21st birthday if they are in full time education.

This benefit also provides cover for children's intensive care benefit requiring mechanical ventilation for 7 days and loss of independent existence.

The adult conditions that the child is covered for are determined by the type of cover held by the employee (either standard or extended cover).

For full details of what's covered, please read our Child cover brochure (PDF 2.95MB).
Tailor your cover
You can boost your cover with these optional extras:

Cancer drugs fund
This gives your employees access to a fund of up to £100,000 to pay for cancer drugs and follow-up expenses. They can only use this if the NHS Trust won't pay for their treatment.

Partner cover
You can choose to extend cover to protect your employees' partners, up to £250,000.

Total Permanent Disability
You can protect your employees even if they're diagnosed as totally and permanently disabled.
What's not included?
Pre-existing conditions
We're unable to cover any pre-existing conditions (except Cancer - second and subsequent within defined circumstance). See our Group Critical Illness Technical Guide (PDF 337 KB) for further information.
Terminal illness
We will not be able to pay a claim for terminal illness if the member or child died before you notified us of the claim.

Optional extras for children
Children are not covered by the cancer drugs fund or total permanent disability optional policy benefits.

Self-inflicted injury
We don't cover any critical illness or operation that is a direct or indirect result of a self-inflicted injury.
Added value benefits
Give your employees access to medical and emotional support whenever they need it.
These services are non-contractual benefits Aviva can withdraw at any time.  

Aviva DigiCare+ Workplace
At Aviva we understand that people are what make a business. We can help you support your employees with the Aviva DigiCare+ Workplace smartphone app.
Available to your employees with Group Critical Illness cover, we've added five valuable services available through Aviva DigiCare+ Workplace. These help you support your employees, giving them the guidance and care they need to help detect, manage and prevent physical and mental health problems. These services are provided by Square Health.

You can find out more about the Aviva Digicare+ Workplace app and it's services below:

---
RedArc Personal Nurse Service
RedArc nurses provide confidential, practical advice and emotional support for any long-term health condition such as cancer, stroke, depression and anxiety. They will take the time to listen to your employee and help them to navigate the UK health system, understand their diagnosis and all its consequences, discuss options, and provide information, resources and guidance.
They can also arrange additional face to face services such as counselling, therapy and a UK second medical opinion and put your employees in touch with relevant charities and local support groups. The same Personal Nurse will tailor their support to the particular needs of your employee and stay in touch for as long as they need.

This service is also available to the immediate family of your employees.
Stress counselling helpline provided by Care first
From time to time we all experience stressful situations, which can make us feel overwhelmed. A call to the Stress Helpline, provided by Care first, could help your employees to deal with whatever it is that's concerning them.
Counsellors are on hand 24 hours a day, and are able to support with any emotional issue, confidentially. There is no limit to the number of times you and your employees can access the helpline.

This is a benefit for members aged 16 and over.
Award winning cover
We are delighted to have won the award for Best Group Critical Illness at the Cover Excellence Awards 2019. The expert panel of judges described our product as 'market-leading' and specifically highlighted our cancer drugs programme and added value benefits.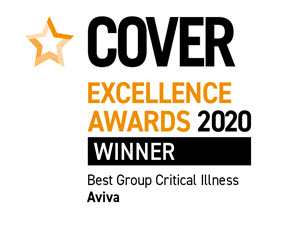 ---
How to apply
If you'd like to apply for Group Critical Illness, please speak to your financial adviser.
Or, simply get in touch with your Aviva Group Protection account manager if you have one.
Please note, we are currently unable to offer direct quotes for Group Critical Illness cover. If you have any other questions, we'll be happy to help.

Monday to Friday: 9:00 to 17:00
Email us: groupprotectionsalessupport@aviva.com
For our joint protection, telephone calls may be recorded and/or monitored and will be saved for a minimum of five years. Calls to 0800 numbers from UK landlines and mobiles are free.
Making a claim
It's quick and simple to make a claim if your employee, their partner or child is diagnosed with a critical illness.
Step

1
Tell us within three months
You should let us know about the illness or operation within three months of diagnosis. You can do this by calling us on 0800 015 7523 or emailing groupciclaims@aviva.com
We'll ask you for some information about your employee and we will contact them directly to obtain further information about their condition (or their partner/child's condition as applicable) and to request consent to contact the doctors involved in the diagnosis and treatment.

Step

2
Provide us with some information
Once we've received the consent, we'll get in touch with the doctor or specialist treating your employee for more information.
Step

3
We'll request medical information
If we're happy with the details about the illness or operation, we'll arrange to pay the lump sum.
Looking for something else?
We offer a range of flexible insurance options to support your employees and business needs.