How our Group Critical Illness cover can help
If an employee is diagnosed with a specified critical illness, or they have an operation that we cover, we'll pay them a tax-free lump sum. That way, they don't have to worry about their finances on top of their health, and can use the money as they wish.
We automatically cover your employees' children and help if they're diagnosed with a specified critical illness or one of the child-specific conditions covered in our policy.
Child cover included
We automatically cover your employee's children, providing help if they're diagnosed with a specified critical illness, including child-specific conditions.
Focus on wellbeing
Our wide range of wellbeing services and Wellbeing Training can help you create a healthier, happier workforce.
Spouse / Partner cover available
If you choose to offer Aviva Flex-pertise™ your employees can add critical illness cover for their spouse or partner.
Why choose us?
Our Group Critical Illness cover can help your employees during difficult times.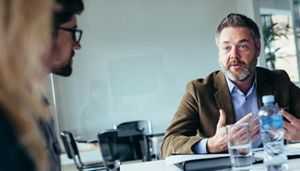 Wide range of conditions covered
You decide what type of cover and the level of benefit you want to provide your employees. With standard and extended options, we offer cover for a wide range of serious conditions.
We also offer ongoing cancer cover as standard, meaning we'll support your employees if it's their second or subsequent diagnosis of cancer as defined under the policy.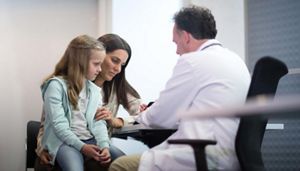 Child cover comes as standard
As well as covering children for the conditions which cover the employee, we also cover children for:
Cerebral palsy
Cystic fibrosis
Hydrocephalus – treated by surgery
Muscular dystrophy
Spina bifida
Intensive care benefit and cover for a loss of independent existence are also included.
More about the cover and your options
There are plenty of ways we can help you and your employees in the event of an illness.
Wellbeing services
Aviva DigiCare+ Workplace
We can help your insured employees stay healthy with the Aviva DigiCare+ Workplace app. It gives them the guidance they need to help detect, manage and prevent physical and mental health problems.
Aviva Line Manager Toolkit: Mental Health

Video modules and materials to help line managers spot the warning signs of poor mental health, identify reasonable adjustments and manage professional boundaries.
Mental health guidance for employees
A suite of bite-sized videos, articles and advice to help employees manage mental ill health, stress and anxiety.
Get Active

Helps insured employees stay fit and healthy with discounts for online workouts and more than 3,000 health and fitness clubs nationwide. It also offers a variety of discounted products and services, including those which can help with the daily living adjustments a cancer diagnosis can bring.
RedArc
RedArc is a nurse advice and support service available to insured employees who make a claim through Group Critical Illness cover. The service offers employees and their families long-term practical and emotional support over the telephone from a dedicated Personal Nurse. It's completely confidential.
Stress Helpline

Provided by Care first, the Stress Helpline offers insured employees over the age of 16 the chance to talk in confidence to trained counsellors about issues they feel are causing them stress.
The helpline can be a good place for employees who need help with personal or work-related stress issues. Talking and sharing can be the first step in helping to work through problems and resolve them, aiming to achieve the best outcome for employees and employers.
Wellbeing Library

An online library of useful content, hints and tips. Includes guides and tools to help with all kinds of situations from family and relationships, money or work, to mental or physical health conditions.
Wellbeing services are non-contractual benefits which Aviva can change or withdraw at any time. Available to employees who are permanent residents of Great Britain, Norther Ireland, the Channel Islands or the Isle of Man. Terms may apply.
How to apply
If you'd like to apply for Group Critical Illness, please speak to your financial adviser. An adviser may charge for their services.
If you do not have a financial adviser you can find one by visiting www.unbiased.co.uk.
Or, simply get in touch with your Aviva Group Protection account manager if you have one.
Please note, we are currently unable to offer direct quotes for Group Critical Illness. If you have any further questions, we'll be happy to help.
Making a claim
Our claims process is simple. To make a claim, go to our claims webpage.
On it you'll find:
Information on how to make a claim
Frequently asked questions
Our latest claims report
Customer stories
Business perspectives
Expert business insight and analysis
Looking for something else?
We offer a range of flexible insurance options to support your employees and business needs.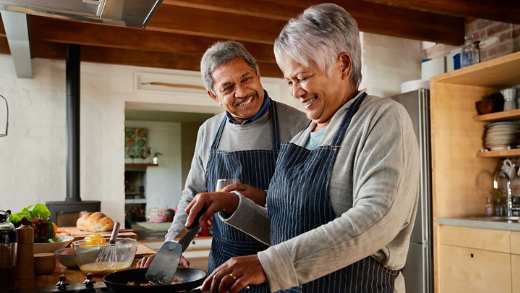 Financial support for loved ones if an employee dies in service, as well as access to everyday health and wellbeing services and legal support.
We can support employees on long-term absence due to illness or injury, and our clinical intervention is designed to help them make a safe, timely return to work.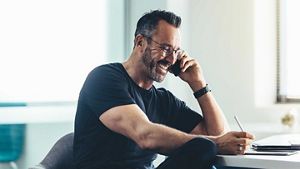 Aviva Flex-pertise™ is our flexible benefits package, which gives your employees greater flexibility and control over the cover they receive.