Transcript
As a smaller business you are no doubt aware of the impact staff absence can have on your bottom line.
There's the cost of covering the salary of sick or absent workers, finding and paying for temporary cover if absence is long term, reduced productivity and the added pressure it can put on your employees, their families and sometimes their colleagues.
This is where Aviva Group Protection could help, with solutions designed to financially protect your workforce in the event of long-term illness, injury or death.
Our range of products can be tailored to suit the needs of both your business and your staff, and our protection solution goes much further than a purely financial benefit.
Depending on the protection products you take out, a variety of added value services, such as access to counselling for stress or bereavement, and a second medical opinion are also included. These services can offer valuable emotional support for your employees, and in some cases their family, when they really need it.
Plus, practical help and rehabilitation support with a view to enabling a quicker return to work for some employees if they suffer from a long-term illness, which could mean fewer man hours lost for you.
Not only will offering cover show your employees how much you value them, which can, in turn, improve retention, it can also give you a competitive edge in the marketplace by enabling you to offer a more attractive package to your prospective employees.
Aviva Group Protection. An altogether easier way to take care of your employees and your business.
For more information visit aviva.co.uk or contact your Financial Adviser.
Group Protection solutions explained
Group Protection products provide financial support to your employees in difficult times.
Aviva's Group Protection is designed to help businesses of all shapes and sizes, from the very large to the very small. Our comprehensive range of cover includes financial support, alongside wellbeing services such as Digital GP, gym discounts and mental wellbeing apps. We can support your employees, emotionally and practically, when times are tough.
For a simple breakdown of our Group Protection products and wellbeing services, download our Simple Guide to Group Protection (PDF 14MB).
Why might you need Group Protection?
Our protection goes beyond offering employees financial peace of mind. You'll find that providing your workforce with a great range of benefits – which go above and beyond a salary – can make you more competitive when it comes to recruiting and retaining staff.
The biggest companies can usually draw on the necessary resources to cope when employees need to take time off from work. But absences can really hurt smaller businesses. If you're in this position, worrying about absence can cause sleepless nights. We've also seen a rise in the need for wellbeing support in the workplace which smaller businesses are less likely to have resources available to fulfil. In fact, our research found 39% of SME employees value workplace wellbeing support.1
Brian's story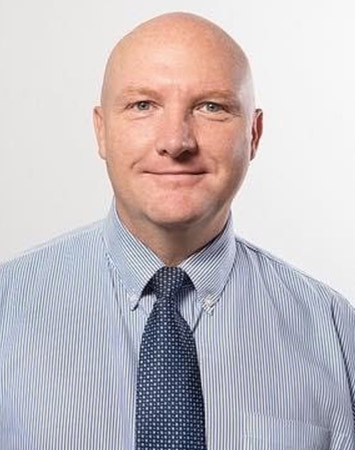 Brian became absent from work following an increase in feelings of low mood and stress, exacerbated by multiple bereavements. 
He tried to return to work twice, but the combination of anxiety and depression meant he was unable to sustain work. Brian and his employers contacted Aviva to support his latest return to work attempt. 
Our Case Manager contacted Brian to complete an initial needs assessment to gather information on his situation. 
Due to his symptoms and previous experience with talking therapy, and his return to work attempts, we referred Brian to our rehabilitation partners Psych Health to begin a course of cognitive behavioural therapy (CBT). He completed an initial assessment with their psychologist within two weeks. 
We also worked with Brian and his employer to develop a seven-week phased return to work plan, to allow a gradual increase in his hours and responsibilities. Throughout his return to work, our case manager maintained regular contact, monitoring Brian's therapeutic and vocational progress. 
After just four weeks he reported a noticeable increase in his mood and motivation. By the end of Aviva's intervention Brian's symptoms had fully resolved and he had returned to his full-time role. A few months on from being back at work, he confirmed a continued improvement in his ability to manage his symptoms.
"I couldn't have come out of it myself. I needed this help. You could tell it was tailored to me. Throughout the sessions he [Psych Health Psychologist] remembered information I gave to tailor things to me, to make sure every aspect of my life was not just back to normal, but to where I needed it to be." 
Brian Davies, Claims Executive, age 50 (Group Income Protection)

Group Protection benefits for SMEs
Improve workplace wellbeing
Our added value benefits aim to improve the overall wellbeing of your staff, creating a happier, healthier workforce.
Payment options to suit your business
You can choose to pay your premium annually, quarterly or monthly at no extra cost.
Greater choice and flexible cover
Cover your employees if they become ill, suffer an injury, or die with our range of protection options – Group Life cover, Group Income Protection and Group Critical Illness.
Wellbeing services included
Each cover includes a range of wellbeing services to help support your employees emotionally and physically when they need it most.
Attract and retain staff
Stand out from the competition and offer a truly valuable benefits package that shows you care.
Limited underwriting
In most cases, we'll only need to medically underwrite policy members once, letting you get back to business, while we take care of the rest of the process.
Work with teams that understand your needs
Our expert staff understand the needs of SMEs so you can be sure you, your employees, and your financial adviser are in safe hands. 
Hassle-free Master Trust arrangements
We take care of this on your behalf at no additional cost, providing a simple and affordable solution for smaller employers who wish to save time and cost when setting up a scheme.
Aviva Community Fund
We're committed to supporting organisations doing great work to build stronger, more resilient communities across the UK. We've provided thousands of causes with funding, skills, and resources.
Aviva Sustainability Ambition – SME recovery 
We've teamed up with Enterprise Nation to launch a national campaign aimed at supporting smaller businesses to improve their environmental, social and governance (ESG) risks. Find out more about the Plan it with Purpose campaign and the tools available to help you improve ESG in your businesses. 

The products we offer
Group Life
Supports your employees' loved ones if the worst happens. As well as financial support it also includes added value services such as bereavement support, which also applies to fellow employees. Plus, you also have the option to cover your whole workforce under our Master Trust arrangement.
Group Income Protection
Pays your employees a regular monthly income if they're absent from work due to an illness or injury, and their salary decreases. The early intervention and wide range of workplace wellbeing solutions available aims to help you reduce long term sickness absence, so your employees can recover and return to work.
Group Critical Illness
Financial support for your employees when they need it most. They'll receive a tax-free lump sum if they're diagnosed with a critical illness or undergo an operation that's defined in the policy. We also automatically cover your employees' children.
Our Wellbeing Services
Wellbeing service
Group Life
Group Income Protection
Critical Illness Cover

Aviva DigiCare+ Workplace app including:

Digital GP
Annual health checks
Nutrition consultations
Mental health consultations
Second medical opinion




 



 



 
Employee Assistance Programme (EAP)

 

 

 

Stress helpline

 

 

 

Bereavement helpline

 

 

 

Thrive: Mental Wellbeing

 

 

 

Gym discounts

 

 

 

Workplace wellbeing support

 

 

 

Early intervention and rehabilitation

 

 

 

Aviva Line Manager Toolkit: Mental Health

 

 

 

RedArc Personal Nurse

 

 

 

Wellbeing webinars exclusively for clients with 3-250 lives

 

 

 

Wellbeing Library

 

 

 
The main reason for taking out Group Protection is financial protection. Employers should not take out cover for added value services alone.
All added value services and workplace wellbeing solutions are non-contractual benefits which can be withdrawn by Aviva at any time, without notice.
The above services are available to employees who are permanent residents of Great Britain, Northern Ireland, the Channel Islands or the Isle of Man.
Frequently asked questions
Why might Group Protection be helpful for my business?
What services are available to my employees every day?
How do my employees access their benefits?
How much does it cost?
My company provides Private Medical Insurance, how does Group Protection differ?
How do I purchase a Group Protection product?
How to apply
If you would like to take out an Aviva Group Protection product for between 3-250 lives, please speak to your financial adviser.
If you don't have a financial adviser, you can find one at www.unbiased.co.uk
An adviser may charge for their services.
Please note, we are currently unable to offer direct quotes for Group Protection products but if you have any other questions, we'll be happy to help.

Email us: GroupProtectionSalesSupport@aviva.com