If you're an employer, adviser or payroll professional, our workplace pension is designed to give you a scheme that's easy to set up and administer.
Whether you're switching from your current scheme or completely new to the process, we're here to help. We're compliant with all auto enrolment regulations and compatible with payroll systems so it's safe, secure and easy to manage.
The value of investments can go down as well as up and employees may get back less than has been paid in.
Getting our workplace pension
Please note that a minimum number of contributing employees may apply.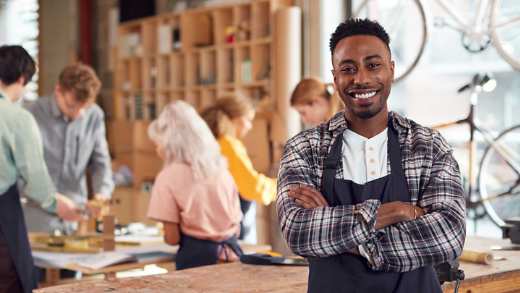 Simple to set up and with a default investment solution, our workplace pension could be ideal when it comes to auto enrolment.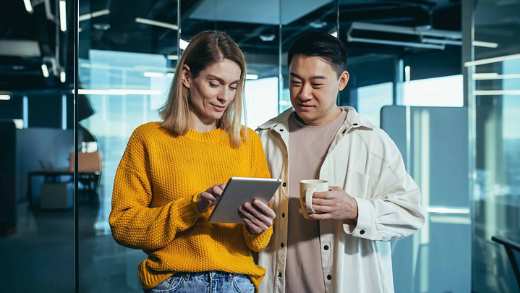 We'll help you to set your clients up with their first workplace pension or assist the switch from their current scheme.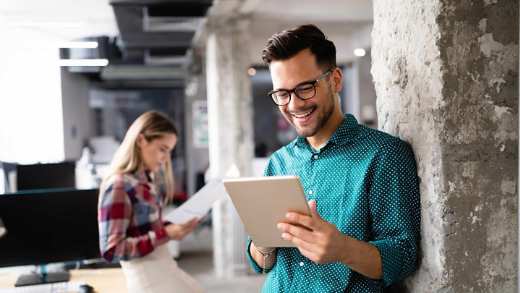 We can offer your clients a new workplace pension or support moving their current scheme.
Learn more about workplace pensions
Find out everything you need to know about pensions, auto enrolment and more with our Knowledge Centre.
You might also be interested in
We're here to help you and your employees – whether that's insuring your business or keeping everyone healthy – so you can keep your workplace running smoothly.
If you're a large company, or have more complex needs, we have a range of trust and contract pensions designed to suit your needs.
We have a comprehensive set of insurance policies for your business, to cover any of life's unexpected turns.
Find out about our range of health products to help create a package of benefits for your employees.
Need more help?
If you need help or have any questions, contact us directly by phone or email by visiting our contact us page