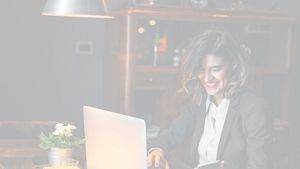 How your employees can invest
With our workplace pension, employees have access to our carefully chosen default fund or a choice of over 200 other investment funds. With so much choice, they can focus their funds as they choose and manage everything easily in MyAviva.
Default option
Workers will be enrolled into our default approach, which has been built to meet the needs of the majority of employees
Over 200 investment options
With a choice of funds, employees have the freedom to invest in a way that suits them.
Ethical and Sharia funds
We have a range of ethical funds available, as well as a Sharia fund which only invests in companies that meet Islamic investment principles
Our default investment option complies with all auto enrolment requirements. Please remember the value of a pension can go down as well as up, so members could get back less than has been paid in.
---
Our default investment option
Known as our My Future Focus Lifestage Approach, this default option starts by investing employees' money into funds aimed at providing growth over the long term. As the employee approaches retirement, their money is gradually moved into other funds, chosen to help reduce fluctuations in the value of their pension pot in the final few years.
Once your employee reaches retirement they can take money from their pension pot as they need it – either as lump sums or as a flexible income. This approach is not designed to prepare an employee for buying a guaranteed income for life (annuity) or for withdrawing their entire pot at once.
Take a look at our retirement section for more information on what your employees can do with their pension.
How it works
Preparing for retirement
Up to 10 years before your employee's chosen retirement age, the approach invests in the My Future Focus Growth, which aims to provide growth.
Approaching retirement
From 10 years before your employee's chosen retirement age, their money is gradually moved into My Future Focus Consolidation, which aims to help reduce fluctuations in the value of their pension pot.
200+ investment funds available alongside our default option
For those employees who want the option of investing their money outside of the default option, we oversee a range of over 200 investment funds which they can choose from.
These include:
Actively managed and passive funds

Ethical and Sharia options 

Choices from 30 fund management houses, including many top names like Aberdeen, Invesco Perpetual, Jupiter and Schroders
Your employees can research, manage and change their investment choices online using MyAviva. There are no charges for switching funds, and they can make as many changes as they like.
Find the details of all of the available funds in our Fund Centre.
Research and select funds on MyAviva
MyAviva is an online management system that gives your employees convenience, choice and control. Once you're with us it's easy for them to view their account and check how their investments are performing, arrange changes to their investments at any time, and research and make new investments.
Case study
Jane is 44 and has £35,000 in her pension pot. After hearing about our ethical funds, she decided to find out more, despite not being entirely confident in how to invest. Using the MyAviva app on her tablet she could compare different funds using our charts and factsheets. She decided to invest in a green fund which didn't support any companies responsible for environmental pollution, and used the app to transfer her money for free .
Fund choices for everyone
Our fund range also includes ethical funds and a Sharia fund. As with other funds, the value of investments can go down as well as up and members may get back less than has been paid in.
Ethical and responsible investment funds
Our range includes ethical and responsible investment funds, offered to those who want to invest their money in line with their beliefs and principles. This includes areas such as the environment and fair trade. It's also the ideal option for people who want to make sure that their money isn't used to support organisations or policies that don't align with their views.
With a number of ethical funds to choose from, your employees can choose to invest their money and make the right long term investments.
Our Sharia fund
The Sharia fund that we offer only invests in things that comply with the principles of Sharia law, avoiding areas such as alcohol, tobacco, weapons and gambling. This fund invests in companies that meet Islamic investment principles.
How we monitor our investment options
The government has issued detailed guidance explaining how default investments used for automatic enrolment should be governed. Our fund governance team looks after this so you don't have to.
We'll also:

Ensure the investment approach is suitable for the majority of automatically enrolled employees and that it meets or exceeds regulatory requirements
Review the approach at least every 3 years to make sure it's still suitable
Review the performance of underlying funds to check whether they're performing in relation to their sector and/or benchmark
Replace any funds that are not performing as they should
Provide members of your scheme with information about the default investment approach
Our full fund range is also subject to high levels of governance and oversight. We regularly monitor all of our funds, both external and those managed by us, to ensure they meet the needs of our customers.
If we feel a fund isn't doing this we take action, which can mean removing it from our range.
Our workplace pension is also overseen by an independent governance committee (IGC) to  make sure it offers value for money for all scheme members.
Ready to get started?
Get a quote and see how we can help you with auto enrolment

Knowledge Centre
Workplace pensions can seem complicated. Find out more about what you can do with ours in our knowledge centre.