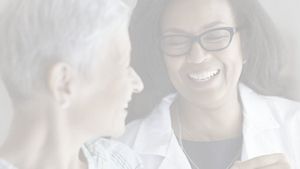 Group Income Protection
Helping your employees through difficult times
How our Group Income Protection can help
With our Group Income Protection, we provide financial support and rehabilitation services to your employees if they're absent from work due to an illness or injury.
Aviva DigiCare+ Workplace
Your employees get access to five services including a yearly Health Check.
Speedy outcomes
From handling claims to helping employees back to work, we resolve things quickly.
Focus on wellbeing
Our workplace wellbeing services help you to create a healthier, happier workplace.
Aviva DigiCare+ Workplace
Watch our short video to find out how the Aviva DigiCare+ Workplace app can put valuable health and wellbeing benefits at employees' fingertips.
This video is suitable for financial adviser and employer use.

Why choose us?
Proactive rehabilitation services and a simple claims process help your employees focus on their health, recovery and return to work.
Expert rehabilitation and case management
Long-term absence can often mean significant costs for your business. So, when one of your employees can't work, an Aviva case manager will work closely with them to offer a tailored rehabilitation plan and early intervention support, to help them make a safe and timely return to work.
£250k in successful claims
In 2020, we paid an average of £250,000 in Group Income Protection benefits to UK employees each day.
We support your employees at every stage of the process by assigning a dedicated case manager to each claim. They'll speak directly to your employees and arrange any necessary meetings with clinicians.
What are the benefits?
See how Group Income Protection can help your employees and your business.
For you
Early intervention and return to work
We'll proactively manage health issues in your team, with the aim of reducing long-term absence in your business and manage an employee's return to work.
Promote health and wellbeing
Promoting wellbeing in your workplace can help create a healthier, happier workforce. Find out more about our Workplace Wellbeing services.
Manage your finances
Under current UK tax laws, your premiums usually qualify as an allowable business expense.
Results for your business
In 2020, 80% of our rehabilitation cases either returned to, or remained at work. So, let us help your team when you need it.
For your employees
Financial support at an uncertain time
We'll cover up to 80% of your employees' gross taxable earnings if they can't work due to an illness or injury.  You can decide the amount of cover you'd like to offer.
Dedicated help and support through our effective claims pathway
From self-help tools and services to help employees detect, prevent, and self-manage conditions to tailored clinical intervention, rehabilitation support and return to work support. Our team of experts is here to support you and your employee every step of the way.
A focus on wellbeing
With our early rehabilitation and support services, we'll put your employees in control of maintaining their health and wellbeing.
Help your team manage difficult times
We also provide your employees with access to a number of additional benefits.
These services are non-contractual benefits Aviva can withdraw at any time.
Aviva DigiCare+ Workplace
At Aviva we understand that people are what make a business. Now more than ever you may be looking at ways to support your employees, whilst also looking at ways to enhance your benefits offering. We can help you to support your employees with the Aviva Digicare+ Workplace smartphone app.
Available to your employees with Group Income Protection cover, we've added five valuable services available through Aviva DigiCare+ Workplace. These help you support your employees, giving them the guidance and care they need to help detect, manage and prevent physical and mental health problems. These services are provided by Square Health.
You can find out more about the Aviva Digicare+ Workplace app and it's services below:
Employee Assistance Programme (EAP)
To help you support your employees to stay healthy, our EAP can offer valuable support in all areas of their lives, such as coping with pressures at work, relationship break downs, or money worries. Support is accessed through Thrive: Mental Wellbeing - an NHS-approved app which can help employees detect, prevent and self manage common mental health conditions, including stress, depression and anxiety.
Services include access to a 24/7 helpline for 'in the moment' support from BACP qualified counsellors who they can talk to about personal issues. If counselling is deemed clinically appropriate, the EAP offers up to eight counselling sessions a year. Employees can also access online resources with advice, articles and webinars on everyday topics, from relationships and childcare to bereavement.
The EAP is provided by Care first and is offered to all your employees, regardless of whether or not they are covered under our Group Income Protection policy.
---
Emily's story
When Emily's health suddenly deteriorated, she reached a point where she could no longer work. Over time, with our financial, emotional and rehabilitation support she was able to manage her illness and get back to the job she loved.  Watch her story.
How to apply
If you'd like to apply for Group Income Protection, please speak to your financial adviser. Or, simply get in touch with your Aviva Group Protection account manager if you have one.
Please note, we are currently unable to offer direct quotes for Group Income Protection cover.

If you have any other questions, we'll be happy to help.

Still need help? Give us a call:
Monday to Friday: 9:00 to 17:00
Email us: groupprotectionsalessupport@aviva.com
For our joint protection, telephone calls may be recorded and/or monitored and will be saved for a minimum of five years. Calls to 0800 numbers from the UK landlines and mobiles are free.
Making a claim
It's easy to make a claim on a Group Income Protection policy. Here's what you'll need to do:
Step

1
Tell us about an employee's absence
Let us know if an employee is off sick for four weeks or more. You can do this by calling us on 0800 142 2377. Lines are open Monday - Friday 8.30-17.00. Or use our online claim form below.
We'll then assign a case manager to your claim.
Step

2
A case manager will work with them
The case manager will speak to your employee about their absence. Depending on the reason, they'll arrange a meeting with our clinicians.  They may recommend workplace changes or treatments such as physiotherapy to help them return to work.
Step

3
We'll assess your claim
The case manager will carry out a financial and medical assessment of your employee. They'll then make a decision about the claim and share it with you.
Make a claim online
It's quick and easy – just answer the questions in our online claim form, and we'll be in touch.
You might also be interested in