How our Group Income Protection can help
With our Group Income Protection, we provide financial support and rehabilitation services to your employees if they're absent from work due to an illness or injury.
Aviva DigiCare+ Workplace
Your insured employees get access to five services including a yearly Health Check.
Speedy outcomes
From handling claims to helping employees back to work, we resolve things quickly.
Focus on wellbeing
Our workplace wellbeing services help you to create a healthier, happier workplace.
Aviva DigiCare+ Workplace
Watch our short video to find out how the Aviva DigiCare+ Workplace app can put valuable health and wellbeing benefits at employees' fingertips.
This video is suitable for financial adviser and employer use.

Why choose us?
Proactive rehabilitation services and a simple claims process help your employees focus on their health, recovery and return to work.
Expert rehabilitation and case management
Long-term absence can often mean significant costs for your business. So, when one of your employees can't work, an Aviva case manager will work closely with them to offer a tailored rehabilitation plan and early intervention support, to help them make a safe and timely return to work.
£89m in successful claims
In 2021, we paid £89m in Group Income Protection benefits to UK employees.

We support your employees at every stage of the process by assigning a dedicated case manager to each claim. They'll speak directly to your employees and arrange any necessary meetings with clinicians.
What are the benefits?
See how Group Income Protection can help your employees and your business.
For you
Early intervention and return to work
We'll proactively manage health issues in your team, with the aim of reducing long-term absence in your business and manage an employee's return to work.
Promote health and wellbeing
Promoting wellbeing in your workplace can help create a healthier, happier workforce. Find out more about our Workplace Wellbeing services.
Manage your finances
Under current UK tax laws, your premiums usually qualify as an allowable business expense.
Results for your business
In 2021, 80% of all employees who we provided with rehabilitation support returned to, or remained at work.  So, let's help your team when you need it.
For your employees
Financial support at an uncertain time
We'll cover up to 80% of your employees' gross taxable earnings if they can't work due to an illness or injury. You can decide the amount of cover you'd like to offer.
Dedicated help and support through our effective claims pathway
From self-help tools and services to help employees detect, prevent, and self-manage conditions to tailored clinical intervention, rehabilitation support and return to work support. Our team of experts is here to support you and your employee every step of the way.
A focus on wellbeing
With our early rehabilitation and support services, we'll help put your employees in control of maintaining their health and wellbeing.
Wellbeing services
We're dedicated to helping people live their best lives. 
With Group Income Protection, your employees get access to expert clinical help when they need it. Alongside that and the financial support it offers, your employees get a fully rounded suite of wellbeing services to help them make informed, balanced and positive lifestyle choices. And if the going gets tough, we also have support services to help them cope, with stress and grief. 

These services are non-contractual benefits Aviva can withdraw or change at any time. They are available to employees who are permanent residents of Great Britain, Northern Ireland, the Channel Islands or the Isle of Man.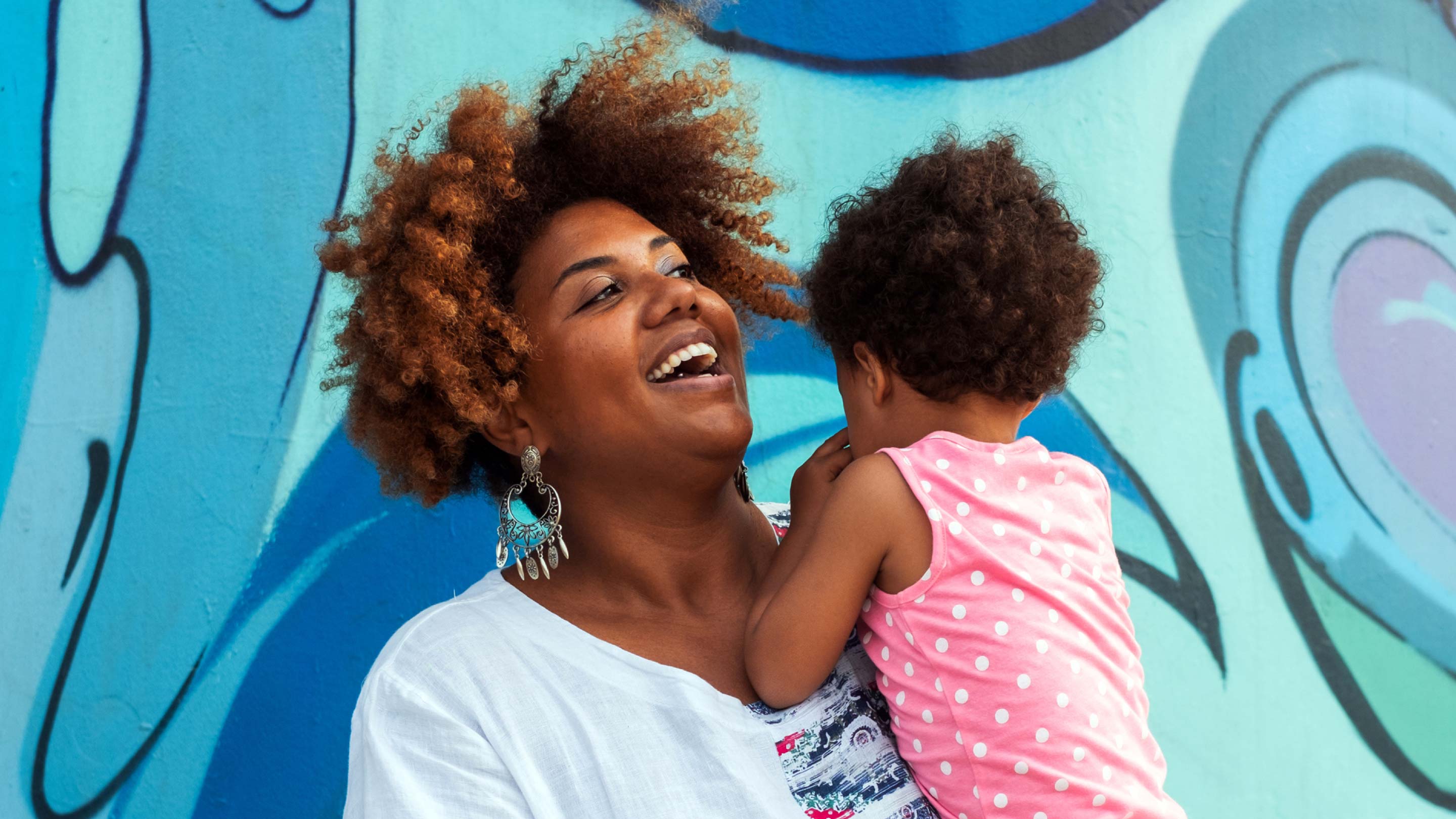 The Wellbeing services available with Group Income Protection are:
Aviva Line Manager Toolkit: Mental Health
Developed by mental health professionals, the Aviva Line Manager Toolkit: Mental Health offers video modules and downloadable materials aimed at helping all line managers spot the warning signs of poor mental health. It also helps them identify reasonable adjustments and manage professional boundaries.
The toolkit gives your managers more confidence to have supportive conversations with team members, so they can address issues before they become more serious. Terms apply.

Aviva DigiCare+ Workplace

We can help support your insured employees with the Aviva DigiCare Workplace app, provided by Square Health. It gives them the guidance they need to help detect, manage and prevent physical and mental health problems. It helps your employees stay on top of their health. From a yearly Health Check to clinical help and opinions to consultations with experts, if offers the peace of mind they need to live their best lives. Terms apply.
Employee Assistance Programme (EAP)

Designed to help all your employees stay happy and healthy, the Employee Assistance Programme can offer valuable support in all areas of their lives, such as coping with pressures at work, relationship breakdowns, or money worries. Provided by Care first, the service is open to all employees, even if they are not covered by your Group Income Protection policy. The EAP is available to employees who are permanent residents of Great Britain, Northern Ireland, the Channel Islands or the Isle of Man.
Thrive
Help all of your employees look after their wellbeing with Thrive: Mental Wellbeing, a confidential, NHS-approved app that gives them simple, effective evidence-based tools to help improve mental health and build everyday resilience. It uses clinically effective techniques and cognitive behavioural therapy methods to screen for and help individuals manage specific stress triggers, retrain unhelpful thoughts and learn helpful relaxation techniques. Terms apply.

Get Active

With Get Active, your insured employees can get discounts at over 3,000 health and fitness clubs, plus great at-home fitness offers and a range of savings on other products and services. It's all designed to help keep them and their families active, healthy and happy. Terms apply.
Workplace Wellbeing

The benefits of a healthy workforce can be far reaching. A well-implemented workplace wellbeing programme has the potential to make a real difference to your business. It can offer education, awareness and understanding of a number of issues, all helping to improve everyday life in the workplace.
Looking after the wellbeing of your employees can help them cope better with what life throws at them, whether that's illness, stress, physical issues or other difficulties. Knowing you care about them can also lead your employees to become more engaged with your business. As an employer, it helps you create a culture of openness, and a healthier, happier workforce.
Wellbeing Library
Stress and worry can take a toll on wellbeing, wherever it comes from. The Wellbeing Library is an on-line library of useful content, hints and tips – including guides and tools. In the Wellbeing Library, all of your employees will find sections offering helpful support on all kinds of situations, from family and relationships, money or work, mental or physical health conditions. Whatever's on their mind, they can find information to help them deal with it. 
Transcript
People are the beating heart of every business, so it makes perfect sense for employers to do what they can to keep their staff happy, fit and healthy. 
As employers ourselves, we know just how important this is – and we're here to help business owners take good care of their workforce. 
Looking after the wellbeing of employees is a good place for all of us to start.
This helps to show them just how important they are.  It also makes good business sense, as improved wellbeing leads to better staff engagement and retention. It also helps reduce absenteeism and ensures a business can stand out from the crowd.
So how can we help?
Our workplace wellbeing training courses give managers the confidence to recognise, understand and better handle wellbeing issues. 
But improving wellbeing can also be as simple as setting up running clubs or choirs, making use of staff's own skills, and promoting existing benefits available to employees. 
Increasing an employer's focus on staff health and wellbeing is a great way to head off potential problems. 
But a wellbeing strategy can't fix everything…
We all know that some employees will inevitably come up against problems – anything from joint issues or mental health concerns to a life-threatening illness. 
When it happens, we've found that the sooner we can help your employees, the sooner they can begin their recovery. 
That's why we encourage employers to contact us as soon as possible. 
By getting help for employees quickly, they have a better chance of staying in work, or coming back to work sooner rather than later. Great news for everyone. 
At Aviva, we use our extensive experience to get the best outcomes for everyone. 
That's why our services are there to help employees through their illness, whether they're dealing with cancer, musculoskeletal conditions or mental health issues. 
It's also why we invest in proactive clinical treatments and therapies.
Our team has a wealth of clinical and rehabilitation knowledge and experience. 
Plus, they have access to an army of medical staff, specialising in everything from cardiology to counselling, orthopaedics to oncology, physiotherapy to psychiatry. 
We all know how difficult this time can be, so we keep the claims process as simple and personal as possible. 
Instead of filling in forms while they're feeling unwell, an employee can simply have a chat with their dedicated case manager, who will get things moving as quickly as possible. 
This approach also helps us assess what kind of rehabilitation support they need.
We offer employers a rounded approach to keeping their workforce fit and healthy. 
To find out more, search for group income protection on avivaforadvisers.co.uk or aviva.co.uk 
Transcript
Good health counts for so much, so if an employee faces a long period off work due to ill-health or injury, it can create all sorts of worries. 
And for employers, employee absence brings its own challenges.
Our Group Income Protection claims pathway can help ease the strain for all. 
Even before absence occurs, we're here for you. 
Health can start to deteriorate while an employee is still at work, so engage with us early so we can step in and try to avoid absence. 
Where time off is needed to help manage symptoms and aid recovery, we'll support you both, not only during the claims process, but throughout any eventual return to work.  
We'll assign a dedicated case manager to manage all aspects of your claim and aim to confirm payment before the end of the deferred period.
They'll take information by phone to understand symptoms, treatment pathways and any obstacles which might be preventing a return to work. 
There are no forms to complete and our e-signature process makes providing consent quick and easy.
Our pathways are adapted to the employee's needs and circumstances. 
In addition to our general pathway, extra support can be offered for employees experiencing health problems, such as poor mental health, cancer, musculoskeletal issues or health issues as a result of Covid-19. 
 From early intervention, to rehabilitation, your case manager is there every step of the way.  
To offer the right care, they're supported by a team of clinical experts, from psychologists to physiotherapists, occupational health nurses to psychiatric nurses and more. 
And, they can expand their support to the line manager, HR or occupational health representative. 
Rehabilitation support is always considered. And, if needed, rehabilitative funding may be available.
If the time comes for your employee to return to work, your case manager will work with you both alongside necessary medical professionals to help devise and implement a safe and effective return to work plan.  
Engage with us and let us take away some of the strain.
For more information please speak to your usual Aviva contact or visit us online.
The sooner we can help your employees, the sooner they can begin their recovery – our early intervention and rehabilitation services are designed to help them remain at work, or make a successful return to work when the time is right. Watch this short video to find out more.
When you make a referral, we'll provide you and your employee with expert support. Our comprehensive, effective claims pathways offer tailored support based on your employee's symptoms, treatment pathways, circumstances and barriers to work. Watch this short video to find out more about the practical and clinical support available.
How to apply
If you'd like to apply for Group Income Protection, please speak to your financial adviser. If you do not have a financial adviser you can find one by visiting www.unbiased.co.uk.
Or simply get in touch with your Aviva Group Protection account manager if you have one.
Please note, we are currently unable to offer direct quotes for Group Income Protection cover.

If you have any other questions, we'll be happy to help.

Making a claim
It's easy to make a claim on a Group Income Protection policy. Here's what you'll need to do:
Step

1
Tell us about an employee's absence
Let us know if an employee is off sick for four weeks or more. You can do this by calling us on 0800 142 2377. Lines are open Monday - Friday 8.30-17.00. Calls may be monitored and/or recorded. Or use our online claim form below.
We'll then assign a case manager to your claim.
Step

2
A case manager will work with them
The case manager will speak to your employee about their absence. Depending on the reason, they'll arrange a meeting with our clinicians. They may recommend workplace changes or treatments such as physiotherapy to help them return to work.
Step

3
We'll assess your claim
The case manager will carry out a financial and medical assessment of your employee. They'll then make a decision about the claim and share it with you.
Make a claim online
It's quick and easy – just answer the questions in our online claim form, and we'll be in touch.
You might also be interested in