Choosing our workplace pension
Whether you're a new company, employing staff for the first time or looking to move your scheme, our workplace pension is suitable for any employer with a minimum of 10 contributing employees.
Our workplace pension is easy to set up and manage online – and with support from our UK-based team, we'll work with you to get the best possible pension for your business and employees. There are no setup fees and we'll confirm if a monthly cost applies for running your pension scheme.
Getting a quote is simple
Get a quick, no obligation quote in 5 minutes or less
Easy to manage
Look after your pension scheme online with the MyAvivaBusiness platform
UK-based support
We have expert teams available to help you through the process and beyond
As an employer, you need to set up a workplace pension scheme for your staff. If you're new to the process, you can find everything you need to know about auto enrolment in our Knowledge Centre.
The value of investments can go down as well as up and members may get back less than has been paid in.
Benefits for you and your team
Our workplace pension provides a range of benefits for both you and your employees.
For you
Getting a quote and applying is simple
It's easy to get a quote for our workplace pension, and if you want to go ahead you can apply online in 10 minutes or less
Online training and support
Find out everything you need to know, from uploading and managing your payroll to using compatible software
Easy to manage online
Access and manage your scheme online, or connect to your payroll software
UK-based support
If you've got any questions about your scheme, or need support, our UK-based team are available to help if you need them
Scheme reports on request
To help keep you informed about how your scheme is doing, we can send you reports with all the latest information
For your employees
Over 200 investment options
Employees can stay in the default investment option or manage their pension by selecting funds that suit them. Extra charges may apply if employees choose different funds
Access to MyAviva
Employees can check on performance, view projected values, switch their fund choice online at any time and more
Simple management fee
There's a simple annual fund charge on the default investment option, with no hidden costs
Choice of ethical and sharia funds
We offer 12 different ethical funds plus a sharia option, so members can invest their money the way they want to
Help available when they need it
If employees need assistance, our team of experts are here 7 days a week – they can just give us a call
Tax relief
Most employees will get tax relief from the government when they pay into a workplace pension
Product offers
As a thank you for choosing Aviva for your workplace pension your employees will be able to get up to 10% discount off selected new policies they take out with us. Terms and conditions apply[1]

Footnote 1
What are the costs?
Scheme running costs
Employer pension charge
If there's a monthly cost for running your pension scheme, we'll let you know how much it'll be when you get a quote.
Employer contributions
At least 3% of an employee's salary
You and your employees will both need to contribute towards the pension. There is a minimum amount you'll need to contribute, and you can read more about it in our knowledge centre.
Annual fund charge
Employees typically pay between 0.2% to 0.75% a year
For scheme members using the default investment option the fund charge won't be higher than 0.75% a year - check your quote for details. Other investment options may have higher fund charges.
 
Ready to get started?
Get a quote to see how much our workplace pension would be for your business.
Learn more about our workplace pension
Find out more about how our workplace pension is set up and managed, including how to switch your scheme, compatible payroll integration and employee investment options.
Setting up a client's pension scheme?
We have options for financial advisers and payroll professionals.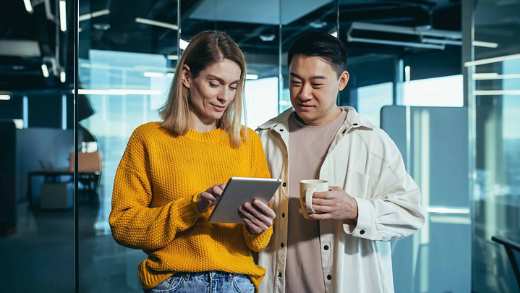 We'll help you to set your clients up with their first workplace pension or assist moving from their current scheme.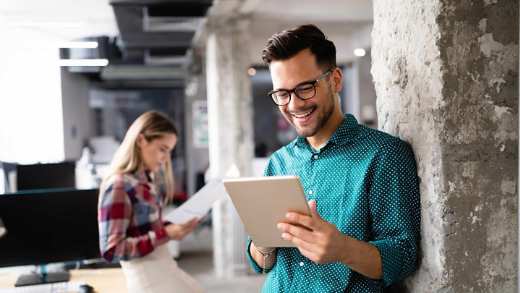 We can offer your clients a new workplace pension or support moving from their current scheme.
Contact us
If you've got a query about auto enrolment or our workplace pension, get in touch and we'll be happy to help.
Email us: corporatenewbusiness@aviva.com