Supporting you and your clients
As a leader in the UK pension market we can provide a new pension scheme or switch an existing scheme quickly and easily. Please note that a minimum number of contributing employees may apply.
Plus, when you move a scheme, the process is simple and we have a support team who will be available to help if you need them.
Easy to manage
Your clients can manage their scheme online with MyAvivaBusiness
Simple to switch
Switching to us is easy, with help available if you need it
Free to set up
We don't charge a set-up fee
The value of investments can go down as well as up and members may get back less than has been paid in.
Benefits for you and your clients
Our workplace pension has a range of benefits for you, your clients and individual members.
For you
Simple to move
Moving your scheme is straightforward and if you need a hand our UK-based support team are ready and waiting
Free to set up
We don't charge you to set up a scheme – if there's a monthly cost for running your scheme we'll show this in your quote
Leading pension provider
We're a leader in the UK pensions market, looking after £401 billion of assets for our customers through long-term savings and investments
Flexible charging options
We offer initial, ongoing or ad-hoc adviser charging options
Dedicated team
Our business development managers offer committed, ongoing support
For clients and scheme members
Payroll compatibility
Our workplace pension is compatible with payroll software, making it easy to manage monthly payments
Over 200 funds
A default investment approach to suit the needs of most members, or a range of over 200 investment funds for those who want more control
Easy to manage
Overall scheme management is easy on MyAvivaBusiness. Members can also view their pension online and make changes using MyAviva
Pension freedoms
Scheme members have full flexibility when taking their pension benefits
Clear information
Find out more about pensions and auto-enrolment, without the jargon
What are the costs?
For scheme members
Capped charges for the default investment option
For scheme members using the default investment option, the fund charge will be no higher than 0.75% a year. We won't add any extra charges.
For our full fund range
Over 200 funds available
For scheme members looking for more choice, we have over 200 investment funds available. Some of these may include extra charges.
For your client
No setup fee
We don't charge a setup fee for our workplace pension. If there's a monthly cost for running the pension scheme, we'll show this in your quote.
Ready to get started?
See how much our workplace pension could cost your client.
Learn more about our workplace pension
Find out more about how our workplace pension is set up and managed, including how to move, compatible payroll integration and employee investment options.
Setting up your own workplace pension scheme?
See how we can help with workplace pensions if you're a payroll professional or an employer.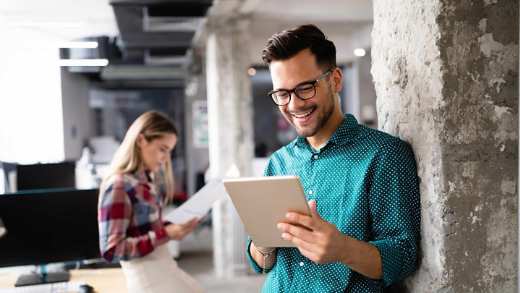 We can offer your clients a new workplace pension or support moving their current scheme.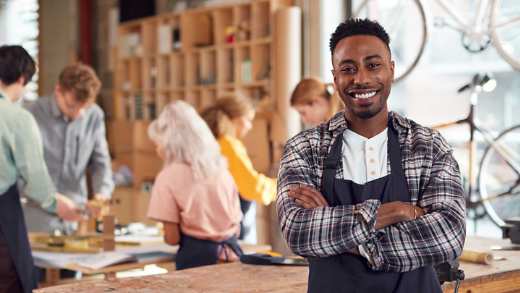 Simple to set up and with a default investment solution, our workplace pension could be ideal when it comes to auto enrolment.
Workplace pension and saving products
If you're looking for solutions for larger schemes or have more complex requirements, we have a wide range of pensions and savings products to choose from.