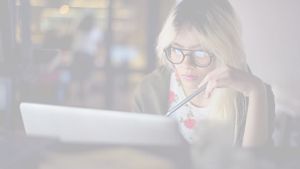 Switching your client's scheme
It's easy to transfer a workplace pension to us
Making the right move
Our simple switching process means you can set your clients up with our award-winning workplace pension scheme and transfer their assets quickly and easily.
Our workplace pension is for businesses with a minimum of 5 contributing employees.
Simple switching process
Once you've got a quote, it's quick and easy to complete the application and switch to us
Dedicated support
Access to our UK-based phone and email support throughout the process
Asset transfer specialists
Our experienced team can help you with the movement of existing scheme funds
The value of a pension can go down as well as up and employees may get back less than the amount paid in. There's no guarantee your client or their employees will be better off by transferring.
Reasons to switch your client's scheme and transfer to us
Simple switching process
Switching your client's pensions needn't be complicated or time consuming. Get a quote to help you understand if it's a move that could be right for your client and complete the application when they're ready
Dedicated support
You, your client and their employees can all contact us by phone and email throughout the transfer process for general support and answers to any questions
Asset transfer specialists
When it comes to moving existing assets, it pays to go with a provider you can trust. We have a specialist and experienced asset transfer team available to help move existing scheme funds and to make sure everything runs smoothly
No fee
We won't charge you, your client or their employees a thing for transferring workplace pensions to us
Before you apply to transfer
There are some workplace pensions we won't accept for transfer and there are a few things you and your client will need to consider first.
Unless individual scheme members have received a personal recommendation from a financial adviser, we won't accept:

Defined contribution pensions with guaranteed annuity rates if the pension value is over £30,000
Defined contribution pensions with any other safeguarded benefits or guarantees if the pension value is over £30,000
Defined benefit pensions if the transfer value is over £30,000
You won't be able to move:
Pensions that employees have already started taking an income from
You'll need to be aware that:
There may be a charge from existing pension providers for leaving them
During a transfer, pension money will not be invested anywhere and any rise in the value of investments may be missed during that time
Ready to switch?
To find out if switching to our workplace pension is right for your client, get a quote.
Learn more about our pension
More information for your clients on a range of topics, such as payroll system integration and investment options.
Contact us
If you've got a query about auto enrolment or our workplace pension, get in touch and we'll be happy to help.
Monday to Friday: 9:00am - 5:00pm
For our joint protection, telephone calls may be recorded and/or monitored and will be saved for a minimum of five years. Calls to 0800 numbers from UK landlines and mobiles are free.