How our Group Life cover can help
Our cover provides financial support to loved ones if an employee dies in service, alongside bereavement support for those left behind. But that's not all. Group Life cover from Aviva looks after the employee's life as well, with access to a range of everyday health and wellbeing services, and valuable legal support.
Prompt payment
In 2021 100% of Group Life claims were paid in 7 days or less, with Covid-19 related death claims paid, on average in just 2.6 days.
Practical and emotional support
As well as financial support, we offer practical and emotional support through our range of wellbeing services.
Master Trust options
Choose from Registered and Excepted Master Trust arrangements and let us take care of the legal responsibilities.
Transcript
Life cover is the one that everyone hopes they won't need.

Nevertheless, no one would deny the reassurance of the financial benefit and the bereavement support it can give those left behind.
But does it only have to be there for the sad part?
No.
Because at Aviva, we believe that group life cover should support employees in 'life'
That's why the wellbeing services available mean there's a whole other side to our Group Life cover.
A side that doesn't just wait for, or even depend on death.
Because it's also there to help employees throughout their lives.
A finger-prick health check to help prevent and detect health issues.
Digital GP consultations give quick access to medical professionals, 7 days a week.
Easy access to mental health support and guidance, from self-help tools to video consultations with a clinical expert.
Discounted legal services, including will-writing and lasting power of attorney, to give employees peace of mind they've done their best to prepare for the worst.
On top of gym membership discounts and much more.
At Aviva, we try to help people get the best out of life. And so, with Group Life cover, we're not just there if life ends.  
Group Life cover.
It takes Aviva.
Why choose us?
We're here to support you and your employees when you need us.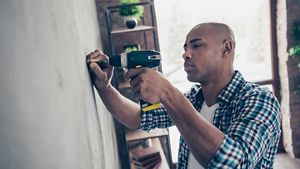 Flexible cover
Our Group Life cover offers a great deal of flexibility. You can choose different levels of benefits for different types of employee; such as directors, managers and staff. Or you can offer the same level of benefits to all. By offering Group Life alongside other Group Protection policies you can build a benefits package which really stands out and supports you and your workforce.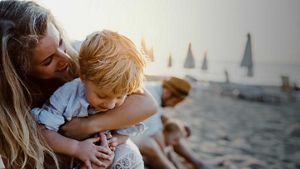 Simple claims at difficult times
In 2021, we paid out £242m in Group Life claims. We've made the process as simple as we can for such a difficult time. From completing our online claims form to paying loved ones, we'll sort things quickly and efficiently.
What are the benefits?
See how Group Life can help your employees and your business.
For your business
Manage your finances
Under current UK tax laws, your premiums normally qualify as an allowable business expense.
Offer your staff a great package
Stand out from competitors by including Group Life with your employee benefits package.
Help your employees provide for their loved ones if the worst happens
Give your employees a helping hand in leaving money behind for their loved ones.
Free cover limit
We'll cover the majority of your employees, up to a certain level of benefit, without needing to see their medical information.
Once only underwriting
Employees who require cover above the free cover limit will only be medically underwritten once, up to a benefit of £5m.
Master Trust options
Let us take away the strain by managing complex Master Trust arrangements for you.
For your employees
Access to a range of wellbeing services from day one
Group Life provides access to a range of valuable wellbeing and legal services and legal support for employees to use in their everyday life as well as during times of bereavement.
Financial support for those left behind
If an employee dies in service, we'll pay a lump-sum to the trustees, or a nominated beneficiary, to use as they wish.
No additional tax
The lump-sum payment doesn't usually form part of a member's estate, so should be free of inheritance tax, and the premium isn't classed as a 'benefit in kind' meaning they won't need to pay additional taxes.
Dependant pension option
We'll provide a pension for the deceased's spouse, partner, dependants or children.
Partner cover option
Employees can choose to protect their partner through a separate Group Life policy.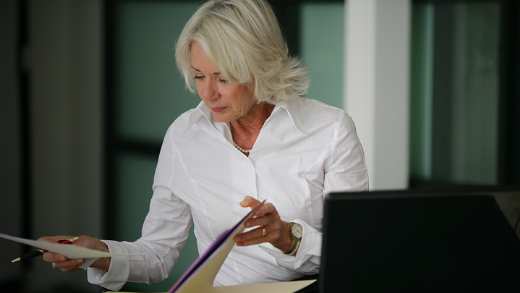 Master Trust
We offer Master Trust arrangements for both Registered and Excepted Group Life policies.
If a Master Trust option is preferred, you won't need to set up a standalone trust for your policy. We take care of this on your behalf at no additional cost, providing a simple and affordable solution for smaller employers who wish to save time and cost when setting up a scheme. 

With Master Trust, we're able to cover all insured members under either the Registered or Excepted Master Trust schemes.

Wellbeing services available with Group Life
Aviva Digicare+ Workplace
We can help your insured employees stay healthy with the Aviva DigiCare+ Workplace app. It gives them the guidance they need to help detect, manage and prevent physical and mental health problems. 
Expert legal services
Free and discounted legal services provided by Red Apple Law, to give employees some peace of mind, knowing they've got life's essentials in order and to help them plan ahead.
Aviva Line Manager Toolkit: Mental Health
Video modules and materials to help line managers spot the warning signs of poor mental health, identify reasonable adjustments and manage professional boundaries.
Mental health guidance for employees
A suite of bite-sized videos, articles and advice to help employees manage mental ill health, stress and anxiety.
Bereavement Helpline

Provided by Care first, the Bereavement Helpline gives your insured employees practical and emotional support from qualified bereavement counsellors to help them deal with grief when they lose someone close to them. And if your employee is the one that passes away, their family can use the service to help them cope with their loss.
Get Active
Helps insured employees stay fit and healthy with discounts for online workouts and more than 3,000 health and fitness clubs nationwide. It also offers a variety of discounted products and services, including those which can help with the daily living adjustments a cancer diagnosis can bring.
Stress Helpline

Provided by Care first, the Stress Helpline offers insured employees over the age of 16 the chance to talk in confidence to trained counsellors about issues they feel are causing them stress.
The helpline can be a good place for employees who need help with personal or work-related stress issues. Talking and sharing can be the first step in helping to work through problems and resolve them, aiming to achieve the best outcome for employees and employers.
Grief Encounter

Losing a parent or sibling is both devastating and life-changing for a child. Grief Encounter works closely with bereaved children, their family, school and other professionals to help them find a way through the anxiety, fear and isolation so often caused by grief.
Wellbeing Library

An online library of useful content, hints and tips. Includes guides and tools to help with all kinds of situations from family and relationships, money or work, to mental or physical health conditions.
Employer and Employee Hubs
You and your employees have access to dedicated hubs which give you the tools and materials you need to launch these services to your employees, and gives them plenty of information on what's available and how to access the services.
All of these services are non-contractual benefits and Aviva can change or withdraw them at any time. This does not apply to Grief Encounter, which is a charity anyone can access. Terms may apply to wellbeing services. With the exception of Red Apple Law legal services, all services are available to employees who are permanent residents of Great Britain, Northern Ireland, the Channel Islands or the Isle of Man. Differing residency restrictions apply for each of the services offered under Red Apple Law, for full details please visit https://www.aviva.co.uk/business/health-protection-wellbeing/group-protection/gp-wellbeing-services/gl-wellbeing-services/ 
How to apply
If you'd like to apply for Group Life, please speak to your financial adviser. If you do not have a financial adviser you can find one by visiting www.unbiased.co.uk.
Or simply get in touch with your Aviva Group Protection account manager if you have one.

Please note, we are currently unable to offer direct quotes for Group Life.

If you have any other questions, we'll be happy to help.

Making a claim
Our claims process is simple. To make a claim, go to our claims webpage.
On it you'll find:
Information on how to make a claim
Frequently asked questions
Our latest claims report
Customer stories
Business perspectives
Expert business insight and analysis
You might also be interested in
We can support employees on long-term absence due to illness or injury, and our clinical intervention is designed to help them make a safe, timely return to work.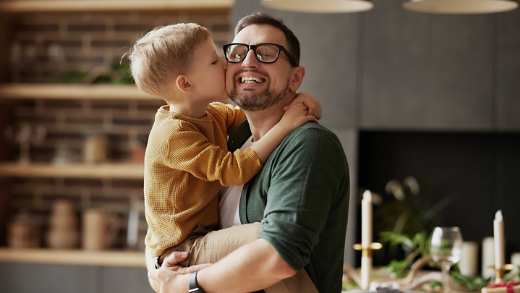 We'll pay your employees a tax-free lump sum if they're diagnosed with a critical illness, or undergo surgery, covered by the policy.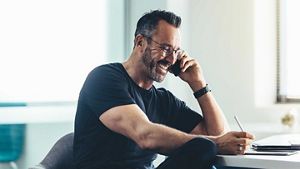 Aviva Flex-pertise™ is our flexible benefits package, which gives your employees greater flexibility and control over the cover they receive.