What makes a master trust different?
The Aviva Master Trust is different from our other pension offerings.  It's governed by Trustees who are wholly independent from Aviva, and are supported by their independent advisers.
A master trust is an occupational pension scheme.
The Aviva Master Trust consists of just one legal trust and a single board of Trustees, which acts as trustee for the whole trust. Each employer using the Trust has its own section within the overall arrangement.
The role of the Trustees is crucial.  They're wholly independent of the pension provider, and they're the ones who have ultimate responsibility for the investments in the scheme and the ways in which the scheme serves its members.  They hold Aviva to task as both sponsor and administrator, ensuring that the Aviva Master Trust offers value for members.
The role of the employer is important. They decide contribution levels to the scheme, for example.
The Trustees are always keen to engage with employers and scheme members. They regularly seek feedback from both parties and encourage open and honest discussion at all times.

We therefore believe it's important to choose a master trust whose Trustees understand workplace pensions and investments inside out, and have a strong record of looking after members' best interests.
The key role of the Trustees – experience, expertise and governance
By choosing the Aviva Master Trust, you and your members will be able to take advantage of quality governance and a wealth of financial services experience from the Trustees. And because the Trustees' services are used by a number of unrelated employers, not just yourselves, it's a cost-effective workplace pension solution for your business.
The Aviva Master Trust Board
The Aviva Master Trust's Board is made up of five wholly independent Trustees with the expertise, vision and commitment to provide genuine confidence.  All are established leaders in their own right, with many years' experience in a variety of capabilities within the UK pensions industry.  Each Trustee also has their own specialist background, giving the Board the balance of diverse skills needed to ensure effective Scheme governance.  The Trustees work in tandem with their independent external advisers and Aviva's own experts to further enhance their range of competencies to ensure the scheme is being managed effectively for customers at all times.
Why choose the Aviva Master Trust?
The Trustees' mission statement is:
"As Trustees we are passionate about providing you with excellent value as well as expertise, reassurance and support. We commit to helping you make well informed decisions so as to achieve your future financial goals. We work collaboratively with Aviva to protect and invest your retirement savings responsibly and sustainably."
Aviva supports this statement and works closely with the Trustees to achieve this.
Like other types of pension scheme, a master trust aims to produce good outcomes for its members.  This means actively encouraging members to engage fully with their pensions and empowering members to make decisions which will ultimately help them enjoy the lifestyle they want in retirement. The Aviva Master Trust seeks to balance strong governance, thanks to the Trustees and Aviva's investment team, with an investment offering which addresses the concerns and needs of members – always prioritising their best interests.  A particular area of focus for the Trustees is to be at the forefront of integrating their strong environmental, social and governance ("ESG") policy into the investment funds used within the Trust.
Aviva Master Trust combines these priorities with Aviva's strengths, namely the scale, resources and financial stability, to fully support members.
Scale
A leading international wealth, retirement and insurance business serving 18.5 million customers. This is vital to attain cost-effective investment solutions and investment in the communications and engagement strategy.
Leading Pensions Provider
Aviva helps members engage with pensions and make the right choices. We've received Gold ratings from Benefits Guru across a number of measures and have consistently ranked highly.
Confidence
Aviva Master Trust currently manages over £6 billion of assets for more than 340,000 members as of Q3 2021. A large number of employers from all sectors of the economy choose Aviva for their workplace pension arrangements.
Heritage
Aviva has a 325-year history of supporting people through life's opportunities and challenges, including a strong Trust heritage.
Is a master trust the right choice for your business?
Aviva recognises that employers have an important choice to make. Should you opt for a master trust pension solution, establish your own trust-based scheme, or a enter into a contract-based scheme with a pension provider?
A master trust has a range of benefits:

Reduced costs for employers compared with running your own trust-based scheme
Greater simplicity and convenience
Members benefit from ongoing management and oversight of investments
Trustees responsible for accounting and governance requirements
Single board of Trustees for the whole of scheme
Our Trustees offer investment choices to suit members' priorities
Most employees invest in the default solution when joining a workplace pension scheme — accessing a ready-made investment solution rather than putting together their own portfolio of investments. Investments can fall as well as rise in value and members may not get back the amount paid into their pension.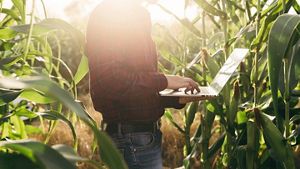 Caring about responsible investment
The investment solutions and funds available through the Aviva Master Trust strongly reflect the Trustees' investment principles and Aviva's own 'care more' approach to responsible investment. This integration serves to manage investment risk including climate change risk.
The Trustees are particularly focused on ensuring that the default investment solutions and the self-select fund choices they offer to members reflect environmental social and governance ("ESG") considerations.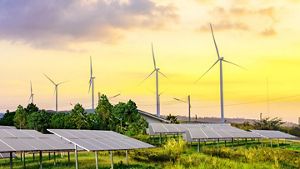 An ongoing process
In September 2019, the Trustees set out their own set of ESG investment beliefs and were one of the first boards of master trust trustees to do so. The Trustees carried out a detailed process to formulate their beliefs and to reflect the importance of the role which they feel ESG factors should play in the Scheme's investment strategy decisions. This is a continually evolving process, with the Trustees having reviewed their ESG investment beliefs again in 2021. The default investment solution fully reflects the ESG investment beliefs of the Master Trust Trustees.
Vigilant monitoring from the Trustees
The Scheme's investments are regularly monitored by the Trustees – with the assistance of its specialist independent investment adviser – over an appropriate timescale, to consider how closely the investment strategy and decisions of the Scheme's fund managers are aligned with the Trustees' policies. You can view the Trustees' Investment Principles guide here.
Investment solutions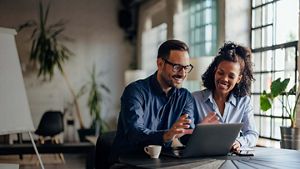 My Future Focus
My Future Focus is also the Aviva Master Trust default investigation solution, designed to give members the opportunity to benefit from gains in the world's financial markets while trying to minimise any unexpected volatility, particularly as they approach retirement. Responsible investment is fully integrated into My Future Focus.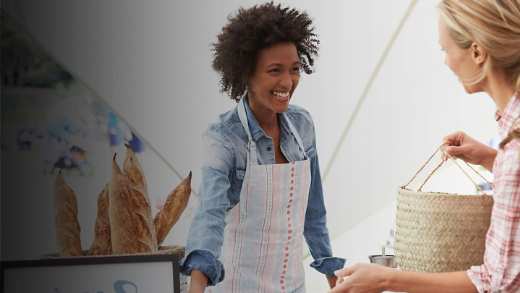 My Future
My Future is the alternative default solution and has been designed to help members save for their retirement. Risk is managed throughout the retirement journey thanks to the mix of assets in the My Future funds, including company shares and bonds. The aim of this approach is to grow members' pension savings in the earlier stages of the journey and then focus on preserving members' capital as they get closer to retirement. We continue to take steps to enhance responsible investment in My Future. In 2021, we added an allocation in My Future to the BlackRock World ESG Insights Equity Fund, which is a dedicated equity fund. This fund now makes up half of the equity content of My Future. In 2022, we moved the cash position in My Future into a dedicated ESG money market fund, which is the BlackRock Liquid Environmentally Aware Fund.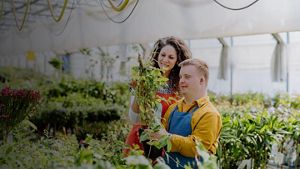 Stewardship Funds
Designed to incorporate ethical and environmental, social and governance (ESG) considerations, the Stewardship lifestyle default solution gives members the opportunity to secure a future for themselves and their families, while actively contributing to a sustainable long-term future for the world around them. These funds are available for members to select. Stewardship uses screening to exclude certain businesses and sectors, such as tobacco, violent video games and fossil fuels, from the investment universe. We've designed the Stewardship lifestyle solution to help customers invest responsibly through their retirement journey and therefore to be able to avoid investing in companies that might be regarded as harmful to the world around them. Engagement also plays a big role in Stewardship.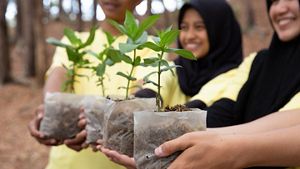 Lifestyle programmes
The default solutions are accompanied by a number of lifestyle programmes that can be selected by members who have an idea of how they would like to take their pension savings. My Future and My Future Focus have options for members who intend to take a cash lump sum, buy an annuity or draw down an income from their pension pot.
Members can choose to switch into any one of these options, as they approach their selected retirement date, confident that the ESG risks, such as climate change and diversity, will be considered no matter which option they choose.

Trustee documents
The Chair of the Board of Trustees issues a statement each year, giving details of their review of "value for members" and other aspects of governance.
The Trustees of the Aviva Master Trust are required to publish an annual report setting out how they will manage climate risks on behalf of members.
Statement of Investment Principles
The latest Statement of Investment Principles ('SIP') for the Aviva Master Trust is available below, together with  the Implementation Statement for the SIP.
What happens when you start up your scheme?
What employers can expect from us
From the initial set-up process to providing ongoing support, Aviva's own specialists back up the Trustees' expertise – doing what we do best, while freeing up employers to concentrate on their own core roles.
What employees can expect from us
Find out how we keep employees informed about their pension and provide the service and support they need to plan for their financial future.
Business perspectives
Expert business insight and analysis