Buildings and Contents Insurance | Aviva Business
Buildings and contents insurance
Whatever line of work you're in, chances are your business operates from some sort of premises – whether that's an office or a surgery. What's more, your premises probably contain the majority of your business contents and trade stock. So what if the building was damaged, or the contents were lost or stolen? With buildings and contents insurance, the cost of rebuilding or replacing is covered.
Depending on your circumstances, you might only need buildings insurance, contents cover, or both. The good news is that you can buy them separately or together.
What cover do I need?
Buildings insurance
Buildings insurance protects your business in the event of damage to your building by fire, flood, burst pipes or storms. If you wouldn't be able to afford repairs or rebuilding work straight away, buildings insurance is a must.
---
Contents insurance
You can choose contents insurance by itself to protect your furnishings, fixtures and fittings, trade stock and glass against common risks – even if you don't own the building that you run your business from. It's a good idea to have contents insurance if you wouldn't be able to afford to replace your contents by yourself.
---
Electronic equipment insurance
Nowadays, technology plays a fundamental role in the running of most – if not all – businesses. If your business relies on electronic equipment like laptops, tablets, mobile phones, cash registers and more, make sure it's all covered with our electronic equipment insurance to avoid any nasty surprises – available only when you buy our contents cover.
Why choose Aviva?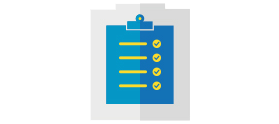 Cover against damage to your property
Whether it's structural damage caused by flooding or subsidence, accidental damage to your property, or theft, malicious or accidental damage to your contents, our policies protect your business.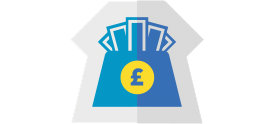 Buy separately or together
Want contents insurance but not buildings cover? No problem. You can choose to buy either buildings or contents insurance – and if you need both, you can buy them together.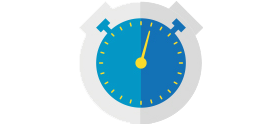 Simple claims
Need to make a claim? With Aviva it's quick, easy, and straightforward – and all dealt with by our UK claims centre. That's another load off your mind.
What's included
Buildings insurance
Cover against risks including flood, accidental damage and subsidence
Replacement of broken glass, plus any boarding up costs
Cover against accidental damage to underground cables and pipes that run from your building to the public mains
Replacement locks if keys (including digital cards) are stolen – up to £50,000
Protection against loss of metered water – up to £50,000
An extra 20% uplift – for free – on the sum of the insurance you've told us you need to reduce the risk of a shortfall in cover.
Contents insurance
Protection at your residence if you work from home, or at an employee's residence if they work from home
Cover for personal items belonging to employees or visitors
Replacement of broken glass
Cover for any damaged contents in windows, displays and sanitary ware
Protection for trade stock and promotional merchandise
Electronic equipment insurance
By adding electronic equipment insurance, you receive all the benefits of contents insurance plus:
Cover for portable items if taken off the business premises
Protection against unauthorised use of your mobile phone up to £250 (subject to two claims in any period of insurance)
Cover for the cost of recreating your business records, computer records, plans and designs, up to £10,000
If you take out contents insurance with us as well, we'll combine the total of your covers. This means that if you make a claim, we'll combine the total value of the contents and electronic equipment you need to insure to reduce the risk of a shortfall in cover.
Apply now
If you run a business (either by yourself or with one to nine employees), you can buy our buildings and contents insurance online.
If you have more than nine employees you can buy through a broker.
Boost your cover
Choose additional cover to supplement your buildings and contents insurance. These covers are available to particular trades or types of premises.
Business income cover
If your premises is damaged or destroyed, your income can take the hit too. With business income insurance, you're protected from loss of earnings if this worst case scenario ever happens to you.
Money cover
Protect your business from the loss or theft of business money on your premises, or when carried by you or your employees.
Terrorism cover
If your business operates from a high-risk location, such as a city centre, terrorism cover protects it in the rare instance of an attack that causes damage to your property.
Deterioration of stock, drugs and vaccines
Cover the cost of replacing valuable stock in the event of a refrigerated unit breaking down or a failure in your power supply.
Got a question?
We answer some of the most frequently asked questions about buildings and contents insurance.
How much cover do I need?
With buildings insurance, you'll want to make sure that your business is fully protected. With that in mind, you should insure your buildings for the rebuild cost of your property.
It's a common mistake to think that the sale price of your property is the same as the rebuild cost, but this isn't the case. The rebuild cost needs to include the current cost of builders, materials, removing debris, architects' and surveyors' fees.
For contents insurance, you should consider how much it would cost to replace all of your contents – and insure them for that amount.
What's not included?
Your electronic equipment isn't covered by buildings and contents insurance. To protect items like your laptop, mobile phone, cash register and other electronic items, you'll need to purchase electronic equipment insurance.
Buildings insurance:
Cover for damage caused by general wear and tear
Certain losses when your premises are unoccupied for more than 45 consecutive days
A £250 excess will apply to every claim, with a £1,000 excess for subsidence
Contents insurance:
Cover for damage caused by wear and tear, defective design or workmanship
Certain losses when your premises are unoccupied for more than 45 consecutive days
Insurance against damage to property in the open caused by win, rain, hail, sleet, snow, flood or dust
Items that are insured separately
A £250 excess will apply to every claim
What's the difference between electronic equipment cover and tools, stock and business equipment insurance?
Tools, stock and business equipment insurance is specifically designed for homeworkers, freelancers and tradesmen who rely on their tools and equipment wherever they're working. We can cover all of these items up to a total value of £30,000. Tools, stock and equipment cover can only be bought when you purchase our public liability insurance.
Contents and electronic equipment cover is designed for businesses that work from an office or surgery premises that they own or rent. It protects contents and portable electronic devices at your business location or if temporarily taken off the premises. You can choose to buy either contents insurance or electronic equipment cover separately or together, depending on your needs. Unlike tools, stock and business equipment insurance, you don't need to purchase public liability insurance in order to buy contents or electronic equipment cover, and the cover limits are much higher.
Is buildings and contents insurance tax deductible?
Yes, buildings and contents insurance is tax deductible. It counts as an allowable expense, which means it's one of the costs you can subtract when calculating your taxable profit. We recommend speaking to your accountant or contacting a financial adviser for help with making any tax-based decisions.
You might also be interested in...