Private Medical Insurance (250 + employees)
Optimum is our Private Medical Insurance, which covers businesses with more than 250 employees. It's flexible so you can tailor the level of cover to suit your business needs. We'll provide cover for your employees if they suffer from an illness or injury and require medical treatment – as long as it's covered by the policy. And we also have benefits that can help keep your employees fit and active.
To speak to us about Optimum, call us on 0800 001 4272 or send an email to hcnd@aviva.com
Why choose Optimum?
With our flexible Private Medical Insurance, you could help your employees when they need it most.
What are the benefits?
With Optimum, you'll take care of your business as well as your employees.
Choose your Optimum cover
You can tailor our Private Medical Insurance so that it's the exact policy you want for your company.
Core benefits
In-patient, day-patient and out-patient treatment
Treatment of acute conditions
Physiotherapy for non-musculoskeletal conditions
Radiotherapy/chemotherapy
Consultations with an approved specialist
Diagnostic tests (including blood tests, X-rays, scans and ECGs)
Hospital fees (including drugs, surgical dressings and accommodation)
Treatment by a specialist
Out-patient CT, MRI and PET scans at an approved diagnostic centre
BacktoBetter (for pain in the back, neck, muscles or joints – musculoskeletal conditions)
Additional benefits
Included with core benefits as standard
Cancer cover
Nursing at home
Parent accommodation when staying with a child covered by the policy
Minor surgery by a GP
Treatment for complications of pregnancy and childbirth
24-hour stress counselling helpline
Access to the Aviva Digital GP app
Increase cover with these options
Wider choice of private hospitals
Enhanced cancer cover
GP referred chiropody, podiatry and homeopathy for non-musculoskeletal conditions
Mental health treatment
GP referred osteopathy, chiropractic, acupuncture and homeopathy for non-musculoskeletal conditions
Investigation into the causes of infertility
Limited emergency overseas cover
Optical cover
Routine dental cover
Save money with these options
It's quick and easy to reduce your costs with one or more of the following options.
Six-week option
Member excess
Hospital coverage
Exclusion of specific benefits
What isn't included?
There are some things we aren't able to cover with Optimum. Some examples are:
Long-term or chronic conditions
Cosmetic treatment
Drug, alcohol, or solvent abuse – including other addictions
GP charges and treatment
HIV and AIDS
Get more for your employees
If Optimum isn't right for your company, you could benefit from Optimum Referral or you could choose a Private Medical Trust.
Optimum Referral
Optimum Referral makes it easy for your employees to make a claim and access the treatment they need quickly. We use an open referral pathway, which means that your employees will contact us with their open referral. We'll then select an appropriate specialist and hospital based on their clinical need.
It's competitively priced, with no hidden costs for your employees – and as long as they follow the open referral pathway, we guarantee no shortfall to your staff.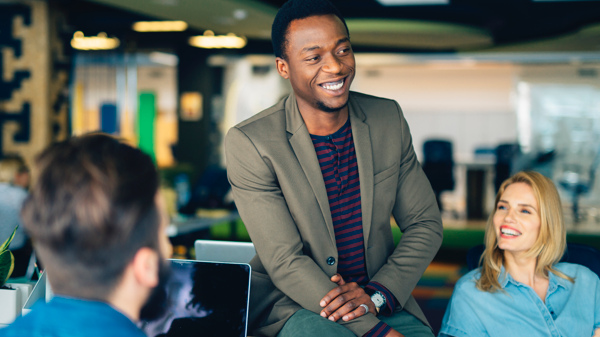 Private Medical Trusts
If you have at least 500 employees, you may choose to fund your company's private healthcare with a Healthcare Trust. As this isn't an insurance contract, you'll attract funding benefits, such as not paying Insurance Premium Tax on the claims fund. We can provide the day-to-day admin and management of the trust – including claims assessment and payment – so you don't have to.
A Healthcare Trust can give you more control over the type of medical benefits provided as your business can set the rules of the trust. It can also provide Stop Loss Insurance to protect the liability of the company by absorbing the exposure to costs above a certain level.
Get your Private Medical Insurance quote
Give us a call or send us an email and we'll be happy to help.
0800 001 4272hcnd@aviva.com
Our lines are open Monday to Friday 9am - 5pm.
For joint protection, calls may be monitored and/or recorded.
Got a question?
Is there a difference between 'Private Health Insurance' and 'Private Medical Insurance'?
No – we generally refer to 'Private Health Insurance' but both terms describe the same thing.
With Optimum, can I pick and choose any benefits I want for the business?
If there's something specific that you want to include such as a particular selection of benefits for some employees, then we're happy to discuss how your Optimum package can be adapted.
What happens if an employee leaves the company and wants to keep their health insurance?
We'll offer them an individual UK policy – details will be given to your group administrator when you start an Optimum policy.
Could the terms and conditions change?
Yes – Optimum is an annual contact and the terms may change at renewal. We'll let you know in advance. This may include improvements to benefits or services.
Will our premiums increase over time?
Your premiums will be calculated after taking into account your scheme membership profile, claims experience and any changes to the benefits you've chosen. When new treatments and technologies become available, we'll take into account how this will impact the costs of claims.
What information will I have access to?
We'll send you a monthly group administrators report, showing claims made during the previous period. This will allow you to keep track of the claims spend on your policy.
You'll also receive an annual report. This will give a full breakdown of the annual spend, frequency of claims and membership information.
Which kinds of underwriting do you use?
Different insurers can offer different types of medical underwriting. We offer the following types:
Full Medical Underwriting – We ask your employees questions about their past health and any pre-existing health conditions. Their pre-existing medical conditions will then be excluded unless we agree to accept them.
Moratorium – Members will be unable to claim for any pre-existing conditions that existed during the five years before the start date of their policy. However, if the member does not have any medication, treatment, diagnostic tests or advice for the pre-existing condition during a continuous two year period after they join the policy they will be covered.
Continued Medical Exclusions – If you're transferring from an existing fully medically underwritten policy, we will accept the existing personal medical exclusions (if any) that were applied by your existing insurer.
Continued Moratorium – Your company can apply to transfer from an existing medical insurance policy which is underwritten on a moratorium basis. We will apply our moratorium wording with effect from each member's original moratorium start date.
Medical History Disregarded – If you're taking out a policy for the first time or switching from another insurer, we will cover any pre-existing conditions members have providing they fall within the terms and conditions of the new policy.
We offer medical history disregarded as standard for all companies wishing to cover 250+ employees. However, these companies may opt for Full Medical Underwriting or Moratorium if preferred.
Why don't you list your specialists and hospitals on the internet?
We don't list our specialists online as they sometimes move to other hospitals. However, we do publish a list of our hospitals online. We advise that employees contact us directly so we can help them find a specialist and/or hospital covered by the policy.
How do I manage my Private Health Insurance account?
It's quick and easy to manage your Private health insurance with MyAviva – you can use your policy and member number to register.
With MyAviva, you can make a claim, check your policy information and see our frequently asked questions.
Download our app to view your policy details wherever you are.
We're proud winners of the Health Insurance Company of the Year and Best Group PMI Provider for 2010 to 2017
Our private health insurance is rated 5 Star by Defaqto
Other business cover
Workplace Pensions
It's easy to set up a workplace pension for your company. If you have a small business or a larger one, we'll help your employees save for retirement.
Public Liability Insurance
It's important to protect your employees and your business from compensation payments and legal costs. With our public liability insurance, we'll cover the cost if you accidently injure someone or damage their property.
Employers' Liability Insurance
You'll need employers' liability insurance if you have people working for you. It'll protect you and your business if your employee suffers an injury or becomes unwell because of work.