Here's the basics on Public Liability Insurance
We cover what it is, why it can be helpful, and where and when it can be useful for your business.
What is Public Liability Insurance?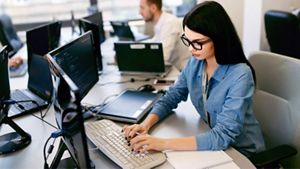 Face the unexpected with more confidence
Whatever type of business you're in, unexpected events do happen. Imagine that you were taken to court by a customer or member of the public, and had to make compensation payments. Your business might not have the finances to handle this sort of challenge and could struggle.
Public Liability Insurance could give you those resources – and, importantly, it can provide cover towards legal costs as well as any financial settlement you might have to pay.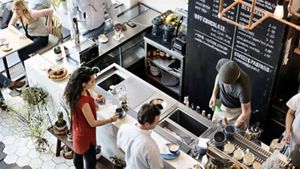 Protect your business from costly legal issues
Public Liability Insurance is unlike many other types of protection, in that it doesn't cover you or your employees personally. It covers other people – 'third parties' – who come into contact with your business. 
Examples of this would not only include someone who is injured while visiting your workplace, but also if they had an accident in their own home or elsewhere involving one of your employees. So even if you don't have your own business premises, you could still benefit from Public Liability Insurance.
Do I need Public Liability Insurance and is it a legal requirement?
Public Liability Insurance isn't a legal requirement, but it's still very important when:
your business interacts with the public, suppliers or clients
you – or your business representatives – work at client premises.
So if you or your employees come into contact with people who don't work in your business, you could consider Public Liability Insurance.
You can't always know in advance when or where a problem may occur. This type of insurance includes cover towards legal bills or compensation claims – issues which are hard to predict, but could prove costly if they arise.
Just to be sure, it's worth stating what Public Liability Insurance won't cover, such as: injuries or accidents that happen to you or your employees at work, or damage to your business property. Situations like these would usually be covered under Employer's Liability Insurance, or other types of business insurance.
What types of businesses should consider Public Liability Insurance?
It's an important cover for any business that interacts with the public. Many businesses have some contact with customers, suppliers, or members of the public, meaning they're exposed to a degree of risk.
From homeworkers to tradespeople, we cover a wide variety of different business types - here are some examples of the businesses we cover:
Building and construction (electricians, plumbers, heating engineers)
Cafes, restaurants, pubs
Estate agencies

Food services


Hairdressers, nail technicians
Information and communication businesses
Medical professionals, personal trainers, therapists

Professional, scientific and technical activities

Shops 

Transportation and storage 

How much cover could my business need?
Sadly, every year some businesses find that some of their biggest expenses didn't benefit them at all.
The cost of defending a legal case, the need to pay out compensation... there are many other things business owners would rather spend their money on.
Aviva offers flexible cover options of £1m, £2m or £5m so you can select the amount of cover that best suits your needs.
How much does Public Liability Insurance cost? 
The price of public liability, and the extent of the cover it offers, can vary between providers. That's why it's important to compare the level of cover, as well as the rates being offered, before you decide who to use.
No two businesses are the same so your first step is to consider what you need, then get a quote. We can provide cover for as little as £100 a year, payable monthly at no extra cost. Price depends on your trade and circumstances, cover chosen and liability limit.
*Between January 2022 and December 2022, 48% of Aviva Commercial Direct customers who purchased Public Liability cover paid £100 or less (including IPT – Insurance Premium Tax) for Public Liability cover.
Is Public Liability Insurance tax deductible?
As with many other business-related insurances, it's an allowable expense, so it's a cost you can deduct when your business calculates its taxable profit. We recommend speaking to your accountant or contacting a financial adviser for help with making any tax-based decisions.
What is Product Liability Insurance and how is it different from Public Liability Insurance?
Public Liability Insurance relates to people – including cover for claims that might be made against you for injuries caused by you or an employee.
Product Liability Insurance, on the other hand, relates to faults found in products you supply. The products don't have to be manufactured by your business – you could be liable for problems with something you've repaired, modified, or simply supplied. Even if a product is free of charge to the customer, you could still be held legally responsible for its faults! 

What is Employer's Liability Insurance and how is it different from Public Liability Insurance?
Employer's Liability Insurance can cover the cost of legal fees and compensating employees who are injured through work.
It's an essential legal requirement for businesses employing anyone other than solely family members. Public Liability isn't legally required, although it is important cover for a business to consider. Another big difference is that Employer's Liability Insurance covers people you employ, while Public Liability Insurance covers clients, visitors and the general public.
Before choosing an Employer's Liability Insurance policy it's important to understand just what's included. 
Aviva Employer's Liability Insurance covers legal costs and compensation for illness and injury claims, and defending health and safety law prosecutions. This includes cover against claims made by all members of staff, including workers employed through government schemes and staff on work experience. It can also pay up to £500 compensation per day for each director, partner or employee attending court.

Public Liability Insurance
Protection for property damage to someone else's property, injury to clients or the public and legal expenses.
Other business insurance cover from Aviva
Depending on the type of business you run, you might need additional business insurance cover. Here are a few options you can purchase with Public Liability Insurance.