Do I need Tools, Stock and Business Equipment Insurance?
That depends. Could your business survive financially without your equipment? If it can't, our cover will take care of your essentials if something happens. We'll cover you against loss, accidental damage and theft – whether it happens on-site or off.
Why choose Aviva?
Cover against loss, theft and accidental damage
Insure the tools of your trade, and you'll be safe in the knowledge we're on hand to help in case of loss, theft and accidental damage.
Protects you, your employees and visitors
If an item – say a laptop or smartphone – owned by a visitor or employee is damaged, lost or stolen while in your custody, we'll help replace it.
Simple claims
Need to make a claim? With Aviva it's quick, easy, and straightforward – and all dealt with by our UK claims centre. That's another load off your mind.
What's included
The cost of replacing lost, stolen or damaged business equipment
Covers overnight theft from an unattended vehicle as standard, subject to policy terms and conditions
The cost of repairing or replacing contractor tools and trade stock
Insurance for business equipment including mobile phones, tablets, laptops and computers
Up to £500 cover for employees' and visitors' personal belongings or tools while in your control
Up to £500 cover for trade samples and promotional merchandise
If we can't repair your computer equipment, we'll pay to replace it with equipment of equal or next-nearest performance
What's not included
Overnight theft from a vehicle, unless the keys have been removed from the vehicle, all manufacturer's security devices have been put to use, and any unattached trailers have anti-hitching devices that are put into effect
Storm damage, malicious damage or theft of property from a soft-topped, open-topped or open-sided vehicle
Damage caused by theft or attempted theft if there are no visible signs of entry to the building, where the building can't be locked, or if your premises are unoccupied for more than 45 days
Wear and tear
Mechanical or electrical breakdown
Damage to moveable property in the open caused by wind, rain, hail, sleet, snow, flood or dust
Faulty or defective design, materials or workmanship
Damage caused by pollution or contamination
Acts of fraud or dishonesty
Acts of terrorism
Get a quote for Tools, Stock and Business Equipment Insurance
Get your Tools, Stock and Business Equipment Insurance online if your business has 0-9 employees.
It's only available with our core product Public Liability Insurance.
Get quote & buy
Retrieve a saved quote
Find out more about our Business Insurance covers
Got a question?
We answer some of the most frequently asked questions about Tools, Stock and Business Equipment Insurance.
How much cover do I need?
What gadgets do you cover in this insurance?
What if I use personal gadgets for business?
What if I bought my insurance from a broker?
You might also be interested in
Every UK employer needs to provide, and contribute to, a workplace pension for certain staff. We have solutions for different sizes and types of business. Please note that a minimum number of contributing employees may apply.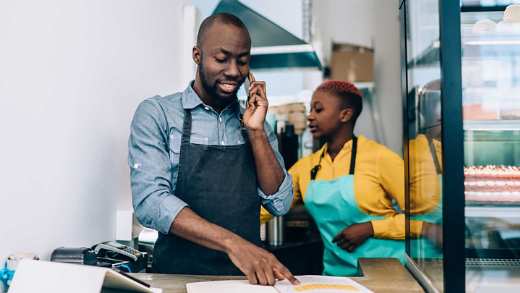 Whether you're a sole trader, a small business, a large company or a corporate enterprise, we've got a Private Medical Insurance policy for you.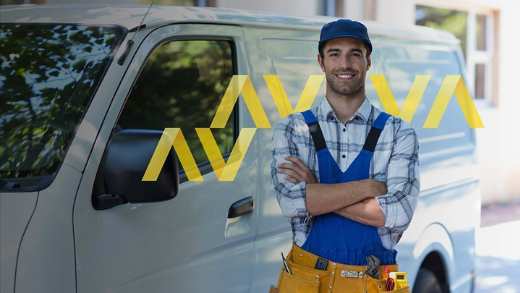 Choose from either comprehensive or third party, fire and theft insurance and pick a range of optional extras like motor legal cover and protected no claim discount to boost your cover even more.