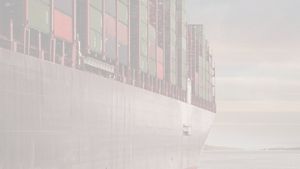 The Sea Containers 1983 Pension Scheme
A look at our £178m pension buy-out deal
Key facts
In 2017, US transport group Sea Containers secured a £178m bulk annuity buy-out deal with Aviva. This transaction covered the defined benefit pensions of around 750 members.
---
The background
In 2008, the Pensions Regulator issued its first ever Financial Support Direction (FSD) to Sea Containers, asking it to provide financial support for two of its pension plans, one of which was the 1983 Pension Scheme.

By 2017, Sea Containers was in a position to get a higher level of benefits for its members than those available from the Pension Protection Fund (PPF). The trustees decided to go for a bulk annuity buy-out and started looking at UK insurers to reduce their level of risk.
---
How we helped
We were chosen by the trustees and their advisers because we could offer the best mix of pricing and flexibility. Working closely with the trustees we provided:
Maximum value for members
We developed a plan that gave benefits above those offered by the Pension Protection Fund

Flexible implementation terms
We adopted a flexible approach that let trustees finalise members' entitlements quickly and easily
Future certainty
We created a 'price lock' to give financial certainty before completing the transaction 
We have a strong track record of working with schemes buying-out above PPF levels and offered trustees the competitive pricing they were looking for. As a well-capitalised FTSE 100 insurer, we provided members with the security they needed, as well as access to our dedicated in-house administration service.

Stephen Purves, Core Deal Management Lead at Aviva UK
Defined Benefit Solutions
We're a leading provider of flexible solutions for UK defined benefit pension schemes
Other case studies
Pearson Pension Plan
A look at how we secured a £600m buy-in bulk annuity deal.