5 ways alcohol awareness can be part of your wellbeing strategy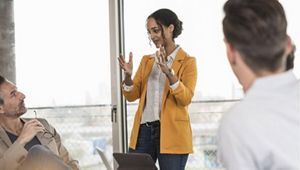 Don Shenker, founder of the Alcohol Health Network, explains why alcohol awareness should be part of a wider wellbeing strategy.
As businesses continue to adjust to the uncertain environment, it could be a good time for employers to refocus on their wellbeing strategies. Changes in routine may have led to an increased alcohol intake for some, but now could be the time to support your employees to check their overall health and settle into healthier routines for the longer term.
Here are five ways that you can support your employees:

Help your employees understand more about alcohol. Many adults in the UK are unaware of how much they drink, so it can help to offer them a way to check this and get advice on safe drinking, how alcohol may affect their health and how to cut down if they want to. Drink Checker for Workplaces can help them do this and make informed decisions about their alcohol consumption. 
Empower your line managers

. 

Offer your managers training to help them spot and sensitively deal with any alcohol problems early on. There are online courses available to give manager the skills they need to do this. You could also make sure your managers know your company alcohol policy.
Signpost to help for mental health problems. Drinking can be linked to stress as people often turn to alcohol to help deal with the pressures they are under. Although it can have a positive effect, that's only temporary, and can lead to deeper problems. Make sure your employees are aware of where they can find help if they are experiencing mental health issues. To understand more about the link between alcohol and mental health, take a look at our article.
Help your employees make healthier lifestyle choices. You can help your employees make more informed choices about their health and lifestyle by supporting and promoting national health campaigns, such as Dry January, Sober October, diabetes awareness and mental health initiatives throughout the year. 
Let your employees know where to get help if they need it.

As part of your alcohol policy, you can offer help to employees experiencing problems with alcohol by directing them to places where they can get advice or counselling. Make sure your employees know help is available and they don't have to go through it alone. 
 By raising alcohol awareness in the workplace you could help employees create better attitudes towards alcohol and contribute to a healthier and more effective workforce. If you'd like more information about how to support your employees with raising awareness around alcohol, you can visit the 
Alcohol Health Network website
or email them at  
hello@alcoholhealthnetwork.org.uk
.