Empowering wellbeing: if leaders don't lead, it won't work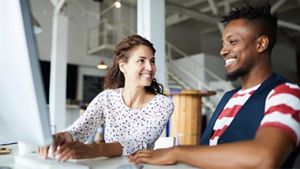 Lisa Ost, Employee Wellbeing lead at Aviva explains the importance of developing a leader-led wellbeing culture.
"Two thirds of boards support wellbeing, but only one in ten board members are driving that activity [1]

Footnote 1

… and just 35% of businesses provide wellbeing training for their leaders [1]

Footnote 1

."
These two statistics make for disquieting reading. But I made a point of drawing them to the attention of delegates at the recent REBA Employee Wellbeing Congress in London. And no, I wasn't trying to bring down the mood of a very positive event, but rather to open up the question of what businesses should be doing to improve figures like these – and how they could help themselves by doing so.

When leaders need to walk the walk
First and foremost, leaders need to be seen to be practising what they preach – as publicly as possible. If the boss is known for round-the-clock working and soldiering on when unwell, they won't be credible advocates for the even work-life balance which employees need to attain to remain fully productive. To create advocacy for wellbeing, leaders need to walk the walk – maybe literally over a lunchtime break – rather than just talking the talk.
Equally, care has to be taken to demonstrate the kind of open culture where absence due to mental health issues is regarded no differently to taking time off with a sore throat or a bad back. Destigmatising mental illness starts at the top.
A culture… not a campaign
Then there's the issue of investment. This doesn't just mean financial investment, it's also about the time senior leaders invest in helping their people to produce the best work of their lives. Training and support for middle managers will help spread a culture of wellbeing throughout an organisation. Sustainable wellbeing strategies are achieved by encouraging managers to support employees on a 'business as usual' basis – not just as part of a short, sharp campaign.
At Aviva, we routinely provide guidance on mental health to line managers and have broadened leadership training about their role in creating an inclusive environment, where employees are encouraged to 'be themselves' at work. This means they can enjoy the supportive atmosphere they need to produce great work. Managers are also encouraged to take a positive view of flexible working practices, recognising that people at different life stages have different commitments – and are more likely to produce their best work if they can do so at a time and location that's right for them.
Committed leadership breeds committed volunteers
It's often said that a bottom-up approach is crucial to building a genuine culture of wellbeing. Positive attitudes are infectious amongst colleagues at similar levels.
This might seem to lessen the importance of a leader-led approach, but nothing could be further from the truth. Employees who can see – and benefit from – their leaders' engagement become inspired to play their own part, in leading their peers to embrace and recognise the value of wellbeing initiatives. Aviva's own network of 'Health Heroes', volunteers who organise events and initiatives based on shared interests and enthusiasms, are examples of this approach in action.
Generating the data… and understanding its significance
Accurate collection and interpretation of data can transform the effectiveness of a business's wellbeing programme. But this isn't just about justifying the continuation of the programme itself. Rather than this, leaders need detailed data to evaluate how they're looking after the people who are their greatest assets – and which benefits are most likely to be effective going forward.
But a word of caution is necessary on how businesses should interpret the data they generate. At Aviva, we've found that engagement with wellbeing strategies has increased and the stigma that previously surrounded mental health issues has reduced. But businesses shouldn't expect to see immediate returns in the form of reduced absenteeism. Many of the benefits of wellbeing strategies will only be felt in the longer term, and you shouldn't be surprised to see trends which initially seem to go against your desired outcomes.
Creating a culture where employees aren't afraid to take time off work when they're feeling unwell, or are no longer embarrassed if that absence is down to poor mental health, can only benefit an organisation's reputation as an excellent employer. And, crucially, presenteeism – which can be even more costly than absenteeism in some instances – is bound to be reduced when employees don't feel they have to struggle into work when their performance would be compromised by illness.
Knowing where to start with wellbeing
So Aviva remains confident that an enlightened wellbeing strategy offers powerful benefits for the employer as well as the employee. But it's important to remember where all this begins… at the top.  A Gallup survey found that 70% of variance in employee engagement with wellbeing programmes stems from a single issue: the commitment of team leaders and managers [2]Footnote 2. So, if a business is unsure where to start with wellbeing… here lies the answer.