What furlough taught us about retirement planning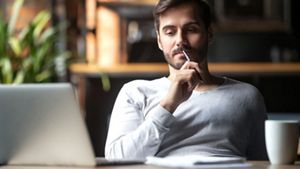 Dale Critchley looks at how furlough could give workers a glimpse of life after work and how that might help them focus on retirement planning.
One of the big challenges when communicating the benefit of pension saving to anyone is our inability to plan long term or imagine what life in retirement will look like.  I've talked about our inability to picture ourselves in retirement in the past.
If your experience of life without work is two weeks on full pay, staying in a hotel somewhere hot, it's easy to see why we find it hard to picture being retired. But for the 9.1 [1]Footnote 1 million people who've been furloughed, that's all changed.

Furloughed workers may have experienced the longest period of not working in their lives. Even those of us who've remained working may have thought about what it would have been like to be furloughed. Some of us may have friends or family who have a job but no work to do. Furlough has provided a once-in-a-lifetime (we hope) insight into what retirement might look like.

There are of course differences between furlough and retirement. We like to think retirement is a choice we'll make, not one that will be imposed on us by circumstance. But, contrary to popular belief, retiring isn't a free choice.  Only those who've managed to secure the income they need can truly afford to retire on their own terms.
The furlough scheme compared with the state pension
The government have ensured furloughed workers are cushioned from the effect of not being able to work, through a scheme that gives individuals at least 80% of their income, capped at £2,500 a month. Considerably more than the full state pension of £759.20 a month.
So, is 80% the new two-thirds when it comes to the thinking about the amount of income you need to live without work?
How much money do you need in retirement?
Outgoings for furloughed workers will be different to those of pensioners of course, but how different depends on personal circumstances.
The cost of children won't be a pressure on pensioners (unless the shutters on the bank of mum and dad stay open), and housing costs could be less. However, in retirement, shops and restaurants will be open, we'll be free to travel, and even to get a haircut!  So, how do you know how much you might realistically need?

Aviva provide  interactive tools online to help work out how much income you'll need for the kind of life you want in retirement.  We'd also recommend looking at the PLSA Retirement Living Standards which provide rules of thumb around the level of income you might need to live the lifestyle you'd like.

We've got some tips online to help turn a target income into a retirement plan.
Help your employees be prepared for retirement
Lots of employers have recognised the importance of a financial education to help employees plan, make good decisions  and get the most from the pension benefits you provide.  This might be through signposting to the information available online, timely messaging to specific segments of your workforce, face to face or remote seminars, something that we've seen take off while we're away from our workplaces. We also have a team of financial advisers who can help your members individually with the key decisions in the run up to retirement.  Speak to your usual Aviva contact to find out more.
Seize the moment…
Whatever the situation is with your employees at the moment, eventually things will begin to return to normal. But these months will leave a mark on all of us.
We've had time to think about work life balance, and what life after work might look like. There's a real opportunity to seize the moment, talk to your employees about their plans for what could be a 30 year furlough in later life, and the benefits of your company pension. After all, you've put it in place to help them enjoy life without work. 

Dale Critchley, Policy Manager for Workplace Savings and Retirement, is an expert commentator with over 30 years' experience in a variety of roles within the workplace benefits market. He is an Aviva spokesperson specialising in issues relating to workplace pensions and is regularly featured in the media.