Keeping employees motivated: what you can and can't do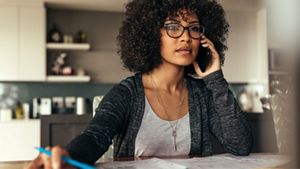 Rachel Fenoughty, of Aviva's Learning & Development team, asks how employers can motivate employees in times like these – and concludes that they can't…
No-one needs to be told that we live in challenging times. Employers and employees alike share ongoing concerns about the COVID-19 pandemic that threaten to overshadow the practicalities of returning to some form of 'normal' working life. So how can employers motivate their employees under these trying circumstances?
Frankly, they can't. Not because it's impossible to find motivation in the 'new normal' – but because no one person can directly motivate another. They can only help them to find what motivates them for themselves – and remove the obstacles that hinder that motivation. Let's consider how.
Challenges in the workplace, challenges for remote workers
It's likely that we will now see a lasting increase in remote working, with many employers discovering the upside of a flexible approach during the lockdown. But it's long been recognised that there can be a negative aspect to remote working. In a report published in Harvard Business Review [1]Footnote 1, Lindsay McGregor and Neel Doshi's research showed that working from home was less motivating than working in the office – but it's also worth noting the research found that when people have no choice in where they work motivation drops even more.
Within this context, it's important to remember that a return to the workplace won't be all plain sailing when it comes to motivation. Change is still change – even if it means a return to something familiar. Some returning employees will discover they miss the things they enjoyed about the lockdown bubble, or find they feel less secure outside the home – making it more difficult than they thought to find motivation.
The report highlighted three negative motivators which are likely to have spiked in the pandemic: emotional pressure, economic pressure and inertia. We can't remove all these obstacles, but we can help employees focus on the factors which are controllable. McGregor and Doshi also identified three positive motivators which can help with this: play, purpose and potential.
Play – more than just having fun at work, this means getting hold of work that involves experimentation, problem solving and working with others on a shared goal. This approach can help people to tap into the things that motivate them as individuals. 
Purpose – a true sense of purpose is always important for motivation – especially so in times of uncertainty and distraction. Can you and your team revisit your short-term goals to stay focused on the things that are making the difference right now?  
Potential – it's tempting to put learning and development on hold in times like these, but it's important to keep providing people with opportunities to expand their skills in directions that interest them.
How can employers help workers find motivation? Ten 'dos' and 'don'ts' to consider:
The 'dos':
Now more than ever, it's important to spend time understanding your people, their motivations and any negative impacts the current circumstances are having on them.
Find out if there's something you or your organisation is doing that de-motivates employees.  Gaining feedback from honest, open one-to-one conversations is essential to achieve this.
Work with your team to ensure the work plays to their individual motivators.
Focus on strengths – consider what people naturally excel at and love doing. 
Help employees to set personal goals – there may be something short-term in the current situation that would give purpose and direction. It needn't be work related.
Create learning and development opportunities – they can be work tasks or time set aside to learn something new or develop a skill.
The 'don't's:
Don't automatically reduce workload if someone is struggling – work might be what they really need right now. Talking to them should help you to find out.
Don't assume you already know what's wrong, or that you can always fix it. Acknowledge the problem, but help your teams to focus on areas where they're better able to influence things.
Don't use a one-size-fits-all approach. Motivation is a very individual thing – check in regularly as motivation levels could well dip and rise on different days.
Don't worry if you or your team have a bad day – it's quite understandable that people can't remain positive all of the time. Some days will always be harder than others.
Rachel Fenoughty, Learning & Development Consultant, has more than 20 years' experience in Learning and HR with Aviva. She is passionate about empowering leaders to get the best out of their people.