The gender pension gap is everyone's problem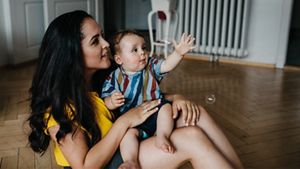 Laura Stewart-Smith, Head of Workplace Savings and Retirement at Aviva, talks about the gender pension gap and why it's an issue.
You've heard of the gender pay gap, but do you know about the gender pension gap? It's possible you don't, but it's something we need to address as an industry. 
So, what is the gender pension gap? It's the gap between the pension entitlement of men and women. And it exceeds the gender pay gap by some margin.

Understanding the gender pension gap

To understand the gender pension gap, we have to start with the gender pay gap – the difference between the average hourly pay of men and women.

It's fifty years since it became illegal to pay women less than their male counterparts, yet the gender pay gap means women are still paid 15.5% less than men 1. What's really worrying is the financial gap gets a whole lot wider when women reach retirement with an even bigger difference in the gender pension gap.

A report by Prospect, published last year, reported a massive 40.3% gap in pension savings between women and men in 2018-19. That's a difference of £7,500 a year on a fixed and already-reduced income. This was more than twice the level of the gender pay gap that year (17.3%) 2.

The good news from the Office for National Statistics is that the gender pay gap is reducing, albeit slowly 1. The gap between men and women working full-time is down to around 1% for people aged under 40. 
The bad news is that the propensity for women to work part-time and in roles that tend to offer a lower-than-average rate of pay means that the overall pay gap still stands at 15.5%. The full-time gender pay gap for over 40s – perhaps fuelled by the cohort of women returning to full-time work when children are older – stands at over 11%. 

Once we understand the gender pay gap is the difference in hourly rates of pay, it doesn't come as a surprise that the pensions gap is bigger. 

The UK's private pension system is greatly aligned to paid work. Women are more likely to work fewer paid, pensionable hours than men, due to part-time hours and career breaks, often to assume caring responsibilities. 

Pension entitlement is hit with a double whammy. In defined benefit pensions, lower hourly pay is multiplied by reduced years of service. In defined contribution schemes, lower pay per hour, and a lower number of hours worked means the difference in pension contributions can far exceed the gender pay gap.

What can we do about this problem?

Two suggestions are for women to work longer or pay more into their pension to make up for contribution gaps created through caring. 

These are solutions, but they are far from ideal as they push the problem back onto women instead of challenging the current system and root causes. 

People of all genders need to have the choice to take time off work to prioritise caring responsibilities over income today or pension in later life. If we think of the gender pay and pension gap as a carers pay and pension gap it might help address the problems. 

Pension schemes can help by making sure people have the information they need to make informed decisions about the impact that taking time away from work might have on their pension, not just their take home pay. For example, an employee who switches to three days a week for six years can see their defined contribution pension reduce by 10%. 

A career break also means a gap in employer and employee pension contributions – and if an individual doesn't claim child benefit, it may also affect their entitlement to state pension. 

How can employers help?

As an employer, you can help with scheme design. ONS statistics on employer pension contributions show that, overall, women who are members of pension schemes benefit from higher employer percentage pension contributions than men 3. However, this is a product of a greater number of women working in the public sector.  

In the private sector, the proportion of employers paying the least – less than 4% of earnings – is higher for women (54%) than men (49%). Calculating contributions based on basic pay would boost the contributions for women working part-time, as they currently see the greatest proportion of their pay disregarded in the calculation of qualifying earnings. 

Another change you can implement as an employer is to use salary sacrifice for pension contributions. This keeps pension contributions at pre-maternity levels throughout paid maternity leave. It would replace the current situation in which employee contributions fall to £1.56 per week in an automatic enrolment minimum scheme. The cost of additional employer contributions is usually more that made up for in employer national insurance savings.
However, the most effective way to close the gender pension gap sits outside of the pension scheme. Restructuring parental leave benefits and offering more affordable childcare sit within the gift of both employers and government.
This could help balance caring for children and a rewarding career by allowing parents to share caring responsibility. It's also essential to build a family-friendly culture within your organisation to avoid carers being held back. The rise of remote working in a post pandemic world is an opportunity to help encourage a more flexible work-life balance for all parents and make sure that the careers of carers can progress at the same rate as their full-time colleagues.

These solutions are far from exhaustive and it's clear they don't lie in the hands of individuals, schemes, employers, or government alone – they sit with everyone. And if we're to make significant progress, we all need to play our part.                       

Laura Stewart-Smith, Head of Workplace Savings and Retirement at Aviva, is diploma qualified in financial planning and has spent the last 15 years working in workplace benefits. She is an Aviva spokesperson specialising in employee engagement and financial education and is regularly featured in the media.