Do I need Business Income Insurance?
To answer that question, you need to ask yourself another: could your business survive and overcome a crisis? If your premises were damaged, for instance, and you were unable to trade, could you cope financially?
Damage and disasters – whether accidental, natural or criminal– can be devastating for businesses. Many simply don't have the resources available to carry on trading, which means loss of income and, in the most extreme cases, closure. If you find your business becomes the victim of a crisis that leaves you unable to trade, Business Income Insurance is there to help you through the financial side of things, and to help you get back up and running.
Why choose Aviva for Business Income Insurance?
Up to £1million protection
Up to £1million protection can be available over a 3 year period.
24/7 legal and tax helpline
We're on hand to help you through every step of the process with confidential support available around the clock.
Simple claims
Need to make a claim? With Aviva it's quick, easy, and straightforward – and all dealt with by our UK claims centre.
What's included
Cover for ongoing operating costs and additional expenses if you have to move to alternative premises or hire extra staff because of circumstances beyond your control
Cover if you lose trade as a result of your suppliers' premises being damaged
Protection for loss of money owed to you due to damage to or theft of your accounts records
Cover if your electric, gas, water or telecommunications supply is disrupted and stops you from carrying out your business
Cover for any expenses required to limit loss of income if the owner, partner or director dies or becomes permanently disabled
Payment of costs you incur due to an employee lottery win 
What's not included
Losses excluded under your tools, stock and business equipment or buildings and contents cover will also be excluded under your Business Income Insurance
Erasure or distortion of data isn't covered by your Business Income Insurance unless caused by damage to your computer equipment; you're also not covered if your business is wound up, or is carried on by a liquidator or receiver, or is permanently discontinued
No cover for forced closure as a result of specified disease, food poisoning, vermin, pests or defective sanitation – any costs incurred in cleaning, repair, replacement, recall or checking of property
Find out more about our Business Insurance covers
Got a question?
We answer some of the most frequently asked questions about Business Income Insurance.
How much cover do I need?
Is Business Income Insurance tax deductible?
What if I bought my Business Income Insurance from a broker?
You might also be interested in
Every UK employer needs to provide, and contribute to, a workplace pension for certain staff. We have solutions for different sizes and types of business. Please note that a minimum number of contributing employees may apply.
Whether you're a sole trader, a small business, a large company or a corporate enterprise, we've got a Private Medical Insurance policy for you.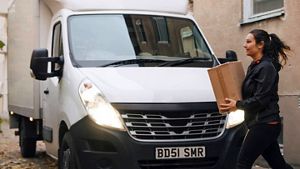 Choose from either comprehensive or third-party, fire and theft insurance – and pick a range of optional extras like foreign-use cover and protected no-claim discount to boost your cover even more.