Do I need Employers' Liability Insurance?
It's your responsibility as an employer to protect the health and safety of your employees during working hours. You're legally required to have employers' liability cover in place if you employ one or more people.
Some companies don't need Employers' Liability Insurance, such as businesses that only employ close family members. In these instances, while it isn't a legal obligation to have Employers' Liability Insurance, lots of businesses still choose it for the financial security it provides.
Why choose Aviva for your Employers' Liability Insurance?
Complete cover
Compensation, legal costs and expenses for defending health and safety prosecutions – you're prepared whatever happens.
£10 million protection
Our insurance provides you £10 million cover as standard – that's double the legal minimum.
Simple claims
Need to make a claim? With Aviva it's quick, easy, and straightforward – and all dealt with by our UK claims centre. That's another load off your mind.
What's included
Legal costs and compensation for illness and injury claims, and defending health and safety law prosecutions; our policy provides £10 million cover as standard
Cover against claims made by all members of staff, including workers employed through government schemes
Cover against claims by staff on work experience
Up to £500 compensation per day for each director, partner or employee attending court
What isn't included
Work in or on, or travel to or from, any offshore installation or support vessel
Injury to an employee travelling in or on, or getting into or out of, a vehicle where any Road Traffic Act legislation applies
Liquidated damages, penalty clauses or fines
Get a quote for Employers' Liability Insurance
If your business has 1-9 employees, you can get Employers' Liability Insurance online when selecting a core cover of Public Liability Insurance, or Buildings or Contents Insurance.
Get quote & buy
Retrieve a saved quote
Find out more about our Business Insurance covers
Got a question?
We answer some of the most frequently asked questions about Employers' Liability Insurance.
How much cover is included?
How much does Employers' Liability Insurance cost?
Who is considered a close family member?
What if I don't have employers' liability cover?
Is Employers' Liability Insurance tax deductible?
What if I bought my Aviva Employers' Liability Insurance from a broker?
You might also be interested in
Every UK employer needs to provide, and contribute to, a workplace pension. We have solutions for different sizes and types of business. Please note that a minimum number of contributing employees may apply.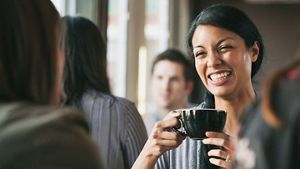 Our private medical insurance offers flexible cover options, so you can create a package that's right for your business and your employees.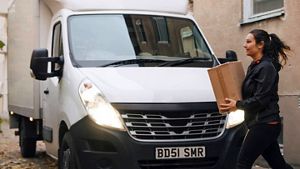 Choose from either comprehensive or third-party, fire and theft insurance – and pick a range of optional extras like foreign-use cover and protected no-claim discount to boost your cover even more.