Do I need Professional Indemnity Insurance?
For some professions, it's compulsory to have Professional Indemnity Insurance in place. However, many other businesses aren't required to have it but still choose to take out the cover to protect themselves. They do so in case of any compensation claims, because covering the cost of claims can be financially exhausting.
That's where Professional Indemnity Insurance steps in.
If you need to defend your business against claims for compensation – whether they're founded or not – Professional Indemnity Insurance helps to ease the financial burden. Claims can arise from instances where you offer wrong advice, you make a mistake in designs or plans, or you accidentally disclose client information. Even if you're meticulous in what you do, it's better to be safe than sorry. Mistakes can and do happen.
Professional Indemnity Insurance can only be added to your policy if you purchase either Public Liability Insurance or Buildings and Contents Insurance. Professional Indemnity Insurance isn't available to professions that must have compulsory or regulated policy cover.
Why choose Aviva for your Professional Indemnity Insurance?
Up to £2 million cover
Compensation and legal fees can be expensive. That's why we offer up to £2 million Professional Indemnity Insurance.
24/7 legal and tax helpline included at no extra cost
We're on hand to help you through every step of the process with confidential support available around the clock.
Simple claims
Need to make a claim? With Aviva it's quick, easy, and straightforward – and all dealt with by our UK claims centre. That's another load off your mind.
What's included
Cover for compensation and legal costs for defending a claim – up to £2 million
Insurance for any costs you have during the process of defending the claim
Protection for your business if it's part of a liable joint venture
Cover for the cost of recovering lost or damaged documents or data
Cover for any new businesses that you acquire during your period of insurance, provided that the annual fee income for the new business doesn't exceed £50,000
Financial protection from when you first bought a Professional Indemnity Insurance policy
What's not included
Claims and circumstances that give rise to claims known to you at the beginning of cover
Insolvency or bankruptcy
Claims caused by computer viruses
Get a quote for Professional Indemnity Insurance
Get your Professional Indemnity Insurance online if your business has 1-9 employees, and your annual gross fees are less than £250,000. 
It's only available with Public Liability Insurance, or Buildings and Contents Insurance.
This cover isn't available to professions required to have compulsory or regulatory policy cover.

Get quote & buy
Retrieve a saved quote
Find out more about our Business Insurance covers
Got a question?
We answer some of the most frequently asked questions about Professional Indemnity Insurance.
Is Professional Indemnity Insurance mandatory?
How much cover do you provide?
What if I bought my Professional Indemnity Insurance from a broker?
What if someone claims against me after my policy has ended?
You might also be interested in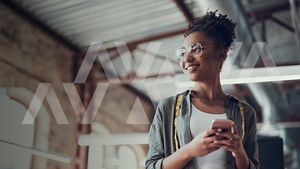 Every UK employer needs to provide and contribute to a workplace pension. We have solutions for different sizes and types of business. Please note that a minimum number of contributing employees may apply.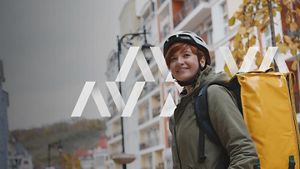 Our private medical insurance offers flexible cover options, so you can create a package that's right for your business and your employees.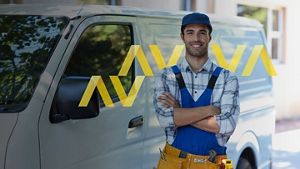 Choose from either comprehensive or third-party, fire and theft insurance – and pick a range of optional extras like foreign-use cover and protected no-claim discount to boost your cover even more.