Are millennials leading the way on retirement saving?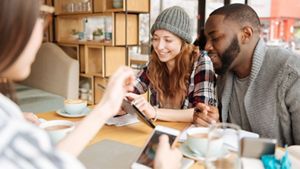 Millennials may be showing the rest of us up when it comes to preparing for retirement. Alistair McQueen looks at the evidence.
Save, save, save – not spend, spend, spend
Automatic enrolment has introduced 10 million more people to workplace pension saving since 2012, with pension participation reaching record levels. When we take a closer look at these figures, it's particularly interesting see how fully the millennial generation has recognised the importance of saving for retirement.
Despite facing unprecedented financial pressures of flatlining wages, rising student debt and rocketing house prices – the average first-time-buyer property in London now costs over £400,000! [1]Footnote 1 – millennials have delivered the greatest increase in pension participation since 2012, across any age group. Participation in this age group has more than doubled from a low of 35% in 2012 to a recent high of 79% [2]Footnote 2. It is now pretty much in line with all other ages.
The young understand the need to save. Aviva research found millennials want to place long-term saving before short-term spending. And after property, planning for retirement is a millennial's top long-term financial priority [3]Footnote 3. The auto enrolment numbers prove the young are putting their money where their mouths are.
Breaking myths about millennials
Aviva research [4]Footnote 4 also found no evidence of the 'live for today' attitude often attributed to today's younger population. No age group – young or old – agrees with the statement that they'd "rather live for today than save my money for tomorrow."
Aviva also found no evidence that today's under-30s are any less resilient than previous generations. All ages expressed concern that "life today is riskier than it used to be", but this view was no more strongly held by the young than old. Indeed, it was the 55 to 64 age group that felt this sense of risk most acutely.
And when it came to responding to this perceived riskiness, it was the young who expressed a greater appetite for investment risk in their desire to achieve better investment returns.
It would be wrong to suggest previous generations experienced no challenges. But they may have been more likely to be supported through these challenges with a 'job for life'; the benefit of a generous final salary pension; and were able to look forward to a state pension age that was not rising with life expectancy. These supports are either in rapid decline or are now firmly a thing of the past. Yet the young are still choosing to save, in record numbers.
So, hats off to today's young workers. Despite today's choppy waters, millions of under-30s have embraced auto enrolment and started saving towards their retirement. Our responsibility as employers, pension providers and policy makers is to make sure we help them get to their desired retirement destination. The young have done their bit. We must now do ours.
Alistair McQueen, Head of Savings and Retirement at Aviva, is an economist with over 20 years' experience in financial services. He specialises in issues relating to personal finances, saving and retirement. Alistair is a regular commentator in trade, local and national media on these topics, often acting as an Aviva spokesperson in broadcast channels, including BBC, ITN and Sky.