Don't know where to begin with wellbeing? You already have…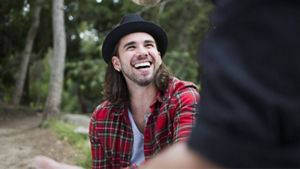 Debbie Bullock, Aviva Wellbeing Lead, describes how developing an effective wellbeing strategy might be simpler than you think.
More and more employers are beginning to recognise that developing a wellbeing strategy for their workforce is really worthwhile. With 28.2 million days lost to work-related ill-health in the 2018/19 financial year [1]Footnote 1, addressing the issue of absenteeism makes sound business sense – quite apart from the natural inclination to help your employees in any reasonable way you can.

But how do you go about developing a wellbeing strategy? Well, the chances are that you've made a very good start already.
Think about it. You're probably running an employee rewards scheme… offering workplace benefits such as discounts on financial products or with retailers… and quite possibly forging links with the local community. Even making improvements to the working environment – removing clutter, improving décor – is contributing to wellbeing in the workplace. 
If you're doing things like these, you're already practising a wellbeing strategy. But bringing together its various elements is far more than a re-labelling exercise.  Your business and your employees could benefit from co-ordinating, enhancing and communicating these positive factors. Make your employees aware that what you're offering is part of a wellbeing programme, and everyone benefits:
Employees have a single focal point for all their benefits – they know where to find what they need.
They realise that you offer them more than a salary – boosting morale and engendering loyalty.
You can more easily demonstrate the benefits of working for your business when it comes to recruitment.
How we made Wellbeing work for us at Aviva
At Aviva, the key to delivering our wellbeing programme has been the ability to get all the teams working together. Wellbeing covers so many areas – reward, advice, corporate responsibility, diversity & inclusion, property & facilities, health & safety, internal communications, product teams in our health division… the list goes on! Fortunately, everyone was keen to help make a difference and we soon realised that there was more power to be gained by working together than individually.
Another big factor was our network of wellbeing champions – Aviva's 'Health Heroes'. They work together in all of our sites to deliver local wellbeing activities. This means operating across all levels and teams to realise the best outcomes for colleagues in each location. They've created a great sense of community, with wellbeing providing the means to break down barriers and silos. This has encouraged greater collaboration – and not just in wellbeing, but in other areas of work too.
So don't underestimate the benefits a wellbeing strategy can bring your business – and equally, don't be daunted by the prospect of making a start on developing a programme. You're closer than you think you are!