Why businesses should talk more about employees caring duties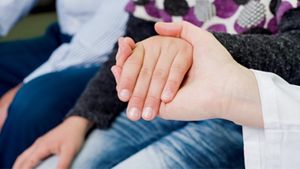 Jonathan Briggs, Group Head Talent Acquisition at Aviva, looks at why businesses should talk about flexible working for carers.
As the global lead for diversity and inclusion at Aviva, flexible working for carers is an area I come across regularly in my role. It's also something I feel businesses should be talking about more.
In the UK, it's estimated one in eight adults are carers [1]Footnote 1. Fortunately, I don't have caring duties currently. However, as a working parent, I know how hard it can be juggling everything, so I have nothing but admiration for people with caring responsibilities.
To help our employees at Aviva, we introduced a carer policy in October 2017. It gives carers paid leave – 35 hours a year for planned events and a further 35 hours for emergencies – plus the same entitlement to unpaid leave as parents with dependent children.
We realised someone with caring responsibilities is just as likely to need help and flexibility as parents with young children – so why wouldn't we support them in the same way? Here are some of the things we discovered through our policy.
It's okay to be a carer
In addition to the policy itself, one of the main benefits we found was that people felt they could be open about their situations. Crucially, they feel it's okay to be a carer! They also feel reassured that others understand that being a carer doesn't mean they're not committed to their job.
Many people don't even identify as carers because it often involves looking after family members. People often take on the role without thinking – they want to look after loved ones and see it as something they should do. From our recent research we know the vast amount of our employees who are carers dedicate more than 20 hours a week to their caring responsibilities, and many of them have been doing this for more than 10 years. Caring can take its toll, emotionally, physically and even financially, so it's important for employees talk to their employers to find out what support is available.
It's not just older people – and there's no one-size-fits-all approach
When people hear 'caring', they often automatically think about older relatives, but caring requirements are broad and varied. There are lots of workers who have responsibilities for children with additional needs – for example, children on the autistic spectrum – and there are people supporting individuals with mental health conditions.
There are also those who have carer responsibilities that ebb and flow. A condition may be manageable for months, but it may suddenly flare up and that person needs extra attention. There's no one-size-fits-all approach when it comes to caring, so businesses need to be ready to adapt accordingly.
Many people are juggling responsibilities at both ends of the age spectrum
Millions of people are dealing with the dual challenges of looking after dependent children and older relatives – the so-called 'sandwich generation'. This can be particularly demanding as people feel pulled in all manner of directions. As people have children later in life and we begin to live longer, there's every chance there will be more of us in this situation in the future.
Our research into the sandwich generation revealed a third of people (33%) said their caring duties have negatively affected their mental health. A similar number (31%) said it had impacted their quality of life. With this in mind, it's vital employers think about how they support their workers if they want to retain talented people.
Supporting carers is good for business
At Aviva, we're absolutely committed to having a diverse, inclusive workforce – and this includes people with caring responsibilities.
There's a wealth of evidence that shows diverse businesses are more successful, so while it's culturally important, there could well be an impact on the bottom line too. And we know our customers come from all walks of life too, so it's important our people reflect this as it helps us better understand customer needs.
We want people to feel they can bring their whole selves to work, not spending time or energy hiding who they are. Hiding helps no-one, so we want people to feel they can be open and honest if they are a carer.
Ensuring employees are aware of the relevant policies and support that are available can be invaluable and remove some of the stress and strain of being a carer. Being able to demonstrate the understanding of their needs, checking how they're feeling and being supportive in flexible working can all help towards employee wellbeing.
And finally, it's time to talk about caring
Changing demographics and an ageing population mean that three in five people in the UK will end up caring for someone at some point in their lives. So caring is not something we can ignore – and nor should it be.
Businesses are waking up to the benefits of having a diverse, inclusive workforce, so carers absolutely need to be considered within this. It's time that we talked more about caring and what we can do to help carers.