Large business or small… embracing wellbeing offers big rewards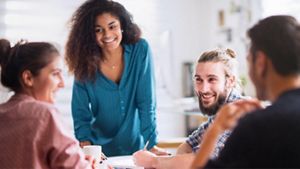 Wellbeing is good for businesses of all sizes, as well as their employees - Sophie Money, Group Protection Wellbeing Manager, explains why.
Quite naturally, businesses want to make sure their staff don't become ill or injured at work. And since a huge amount of our time is spent in work, most employers would surely agree that it's appropriate for some onus to be placed on them to aid wellbeing in their workplaces. 
But with that term 'wellbeing' now acquiring something of a buzz word status, expectations have risen. For many companies, wellbeing now encompasses a wider consideration of their employees' mental, physical and financial health – which can bring with it a growing need to invest more of the company's time, if not its money. In these circumstances, it isn't unreasonable for the employer to expect returns on that investment – for the business as a whole, as well as its individual employees

The good news is that those returns can be substantial.
The consequence of positive wellbeing at work isn't just about giving employees the opportunity to become fitter and healthier. They also become more engaged.
Engaged employees can be more productive. And because they're happier at work, staff turnover is likely to be lower… so their employers save on the expense of recruitment and training.
It's not necessarily easier for large businesses to embrace wellbeing
Organisations both large and small face challenges in addressing wellbeing. Although larger organisations are more likely to have the right level of human resources and an associated budget, they also have the challenge of meeting the needs of a workforce that is potentially spread out across the UK. In contrast, smaller organisations are unlikely to have a dedicated person or team responsible for wellbeing – but they won't need to invest as much in developing processes to understand the individual needs of their employees.
Finding the right balance
Employers shouldn't fear that wellbeing universally equates to employees spending less time on productive tasks. It has long been recognised that work is good for us. The routine, challenge and motivational pressures that employment provides can keep us going even through difficult times.
What employers do need to ensure is that a positive work balance is maintained. This can be a challenge, given that employees are individuals who are likely to have varying demands on their time and different ideas of what the balance between work and home life should be. But we should recognise their individuality and respond to it by finding a variety of ways to drive wellbeing in the workplace, ensuring that there is something for everyone.
Wellbeing is good for business
Never lose sight of wellbeing's benefits to the business as a whole. Introducing a strategy which considers the mental, physical and financial health of employees will help them to bolster their resilience. At the simplest level, healthier eating, better sleep and a little exercise can result in lower absence, shorter absence and improved alertness.
Whatever the size of the business, or the challenges it faces, there's a great deal to gain by recognising the potential payback in investing thought and action into wellbeing.
So, that's the theory. If you've stuck with it so far, you're likely to be asking one big question: where do we start?
If you want practical suggestions, read our 5 cost-effective wellbeing ideas. You'll find some 'quick win' solutions to help you form a wellbeing strategy that could help improve employees' performance at work, as well as cutting down on absence. Big rewards indeed.
After 11 years working in group income protection, Sophie Money is Aviva's Group Protection Wellbeing Manager. Her role is to support Aviva's group protection customers in embedding wellbeing practices for their staff.