ESG funds: it's all a matter of choice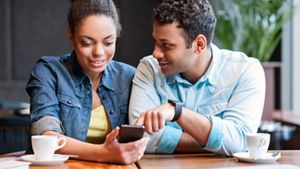 Zelda Bentham, explains the role of ESG funds in giving employees a sense of choice and control over their pensions.
In a sense, the ability to make your own choices with finance is a double-edged sword. One of the advantages of any defined contribution pension is the fact that it can allow the holder more leeway to make their own decisions. Individuals can choose how much to contribute and how they spend their savings - they usually have a broad choice of funds and the option to select and switch their investments.
But in practice, the majority of pension scheme members either choose the default fund, or don't actively choose anything and as a result go into that fund anyway. This is because they're faced with something of a dilemma: they want the freedom to make choices, but recognise that they don't have the know-how to make informed decisions on the basis of finance and the economy. 
What do employees want control over?
So, how do we ensure that people in this position can still feel confident that some aspects of their pension are under their own control? The answer could be to offer pension schemes with options that allow employees to make choices that really do matter to them – ones which reflect their personal values and priorities. And this is where ESG (environmental, social and governance) funds come in.
In an era when information flows more freely than ever before, and the world is ever more closely connected ESG topics have found new prominence. As well as the environment, these include issues such as treatment of the workforce, health and safety, wellbeing, human rights and the imprint which a company leaves on local and global communities.
As a result, people are more fully aware of the consequences of ignoring issues such as these. And being better informed, they're more likely to want – or even expect – investment options that allow them to make choices which respect the rights of workers, the concerns of consumers and the future of the planet we all share.
Statistics back up the view that ESG issues are a priority for employees. A survey carried out for Aviva  asked 'How much did you consider the following when judging how good your workplace pension is?'
64% said they considered the range of investment choices the scheme offered.
When asked if they considered whether the scheme invests money in companies that protect the environment and workers' rights, 57% said it was a consideration for them.
Offering the right kind of choices leads to better engagement
So many employees may not feel confident to choose one investment over another by judging how a changing economy might affect demand for the commodities they trade. Or even feel empowered to switch investments in line with stock market performance. But they're much more likely to choose a fund which minimises carbon emissions, for instance, over one that might be, say, damaging the environment.
And by doing so, they feel in control of their pension, and more engaged with the employer who is offering them a scheme that provides such choices. Add this to the fact that research also shows that investing responsibly and sustainably is good for business – and you have another reason to make sure your employees have the options they want when investing their pension funds.
It's all about choices.
Zelda Bentham, Aviva Group Head of Sustainability, has over 20 years' experience working on climate change and sustainability.  She works across all areas of the business seeking actions and solutions that benefit our customers, Aviva, society and the planet.  She represents Aviva on a number of industry forums on sustainability and engages with wide range of stakeholders on environmental, social and governance issues.