Financial education: giving the right message at the right time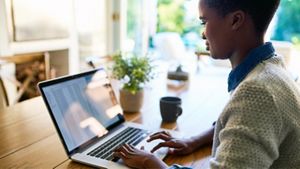 Laura Stewart-Smith looks at how to handle communicating with your employees during the pandemic.
People are worried about Covid-19. They're also worried about what it means for their finances, savings, and their pensions. In fact 9 in 10 UK adults - that's 47 million of us - don't find it easy to talk about money, or don't even discuss it at all [1]Footnote 1.
A large number of people today will only have investments through their pensions. With little knowledge and experience of the subject, they will be concerned about the current situation.

We know from previous research that financial wellbeing can have a tremendous impact on mental health. At a time like now when mental health is already under a considerable strain, it has never been more important to make sure we communicate well with our customers. Financial wellbeing is about feeling secure and in control. It is knowing that you can pay the bills today, can deal with the unexpected, and are on track for a healthy financial future.
The right messages, for the right audience, at the right time and don't be afraid
In the new normal, we're all more accepting of things being not quite perfect and more grateful to those that try to make our lives a little easier. People will engage with relevant messages arriving at the right time. For example, people close to retirement are unlikely to be interested in the challenges faced by young families, but they will be interested in how the pandemic affects their pension.
We should be giving out information in manageable chunks to make it easy for people to absorb key messages and take the actions we want them to take. But delivering this type of communications comes with its own challenges.

Right now, employees are sitting in home offices, on sofas – or in my case, crouched on my six-year-old's bedroom floor – all of us working remotely. That makes delivering and listening to seminars more difficult – concentration levels will fall when you have to deal with distractions you don't normally have to contend with.  

This is where the digital side of communication comes into its own. By replacing or supplementing a traditional webinar with short, relevant videos and podcasts, your audience can get bite-sized snippets of information 'on the go'. Make sure your subject material is relevant to the people receiving it and you can share different content with varied sections of the workforce with a positive effect.
Think of the wider picture
By whatever means you communicate, you should never see it as a one-off initiative. Think of it instead as part of a wider wellbeing and culture programme. This means using existing content to prompt and remind your employees of actions they need to take, as well as making sure they know where to find further support and guidance.
Lastly, don't forget to ask your employees how it was for them. By understanding the financial education needs of your employees, you can make sure you give them the right information at the right time.

Laura Stewart-Smith is a Workplace Savings Manager for Aviva, she is diploma qualified in financial planning and has spent the last 15 years working in workplace benefits. She is an Aviva spokesperson specialising in employee engagement and financial education and is regularly featured in the media