How fintech can help with member engagement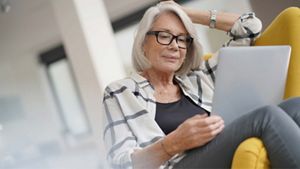 Aviva's Steve Jackson discusses how technology is the way forward in helping members engage more frequently with their pensions.
Technology is improving everyday life in all sorts of ways, but how can technology improve member engagement for pensions?
Based on our experiences at Aviva, we first need to understand what members want to know about retirement saving and whether they're getting the information they want.

Because if retirement saving is important to members (and we believe it is), there should be a natural appetite for engagement. The key is making sure we're giving members what they want to know, in a format that works for them. 

Technology should play an important part in delivering the information members need. But it's able to achieve much more this. Technology can create an interactive interface between the member and their plan. It can empower members to manage their pension in a way that delivers the best retirement outcome possible.
Introducing the Retirement Living Standards
A recent initiative that will play a big part in improving engagement through technology is the new PLSA Retirement Living Standards.
But what are the Retirement Living Standards? These are three levels of expenditure to help savers understand how much money they will need to live the lifestyle they want in retirement. 

The Standards provide a benchmark level of annual income to fund different standards of living in retirement (minimum, moderate and comfortable).  Each Standard is based around a basket of goods and services and takes into account different circumstances (for example, living inside or outside London; single or cohabiting, and so on). 

But the true power of the Retirement Living Standards lies in giving people a real sense of what they will be doing and how they could be spending their money when they finish work. Talking to people about the building blocks of their lives - their home comforts, their car, how much they can give their family, the kind of holidays they'll have - helps them to see the benefits of saving more for their retirement.
Are members concerned about having enough money to retire?
In a word, yes.
Our survey [1]Footnote 1 with You Gov identified having enough money to retire as the biggest financial wellbeing concern for employees. It ranked higher than the ability to absorb one-off costs and the impact of losing their job. Understandably, having enough money to retire is the highest concern in the older age groups, but it's still an important concern for those under 45.

So, there should be strong member demand for support to allay these concerns. But is this demand being fulfilled? Are members engaging? It doesn't look like it.

In another recent survey, [2]Footnote 2 we found that 64% of employees aged 45 and over don't know how much they need to save before they can retire comfortably.

There's a clear problem here: employees are worried about having enough money in retirement, but don't know how much they need to save to retire comfortably.

This is where technology comes in. Used effectively, it can help close this engagement gap.
What do members want to know?
Customer testing is important when developing technology such as pension apps to meet customer needs and some clear demands have emerged as a result.
Interestingly, the most common customer demand in our test and learn sessions is "find my pensions". Hopefully, the pension dashboard can solve this and it also shows how important the dashboard initiative is and how effective it could be at empowering member engagement once it's up and running.

The other key customer demands include:
How do all types of pensions – defined benefit, defined contributions and the state pension – all fit together?
How do I make sense of my retirement prospects? Customers want to know when they can retire and how much will they get.
Will the amount I get be enough? Customers want to know if they'll be on the breadline or living comfortably – this is where the new PLSA Retirement Living standards will really help.
What lifestyle choices will I have?
And, the great thing is that, technology – for example, in the form of a mobile app – can help support all these customer demands.
Technology brings retirement planning tools to life
The new PLSA Retirement Living Standards will significantly improve the ways the members can engage with their pension through fintech. They will provide a benchmark for members that providers can add to retirement planning tools.
On top of that, the underlying data backing the standards could allow members to work out their own personalised Retirement Living Standard. Being able to tailor a Retirement Living Standard to match their own life should make it much easier for people to envisage their own future. That is a real selling point and should really boost member engagement with pensions. 
Technology can help with continual engagement
The vision is that a member's review of their plan against Retirement Living standards isn't a one-off activity. Members should continually interact with their plan throughout their lifetime.
As providers, we should make sure our customer engagement journeys support this vision. This includes everything from new business documents and annual statements to nudges and notifications at key points. We can alert members to any member changes in the likelihood of them hitting their target (such as better-than-expected investment performance).

Our focus should always be on helping members achieve the best retirement outcome possible. And technology can play a huge part in that  – but it works best as part of a co-ordinated customer journey. And as an example, of how it can genuinely improve member outcomes we recently used a nudge communication targeting 400,000 of our pension customers who hadn't yet nominated a beneficiary. We outlined why that's important and encouraged them to make a nomination through their online account. We saw an 85% increase in beneficiary nominations year on year, with 23% updating their nominations since the campaign began.
It's the way forward…
It might seem obvious to say it, but technology is the way forward when it comes to getting members to engage more with their pensions.
The evidence is there to say that retirement savings are important to members, so it follows that there's a demand for easier ways to engage with their pensions. And a digital journey can meet that demand, if it helps meet member needs.

With the introduction of the PLSA Retirement Living Standards, as an industry, we're looking at a perfect opportunity to take a great step forward in using technology to manage one of the main customer demands.

Steve Jackson manages Workplace Savings and Retirement proposition strategy at Aviva. He's currently focusing on improving member engagement to deliver better member outcomes. He is a qualified actuary with over 30 years' experience in the workplace benefits market with different providers and the Regulator.