Investing in your employees could cost less than you think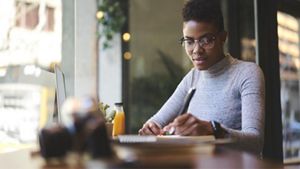 Amy Povey, Group Protection Product Manager at Aviva, looks at some cost-effective ways in which SMEs can use benefits to motivate employees.
According to the House of Commons, SMEs represent over 99% of all businesses in the UK [1]Footnote 1, so the people working for them are crucial to our success in the global economy. We need to protect and support this immense economic contribution however we can… and providing staff benefits is a vital part of this support.
It's a good idea to regularly review your employee benefits package. You may be wondering if you can afford a better package, but there are ways you can offer benefits at minimal cost. For example, group life protection is often relatively inexpensive, but your workforce will appreciate it.
And where salaries may not yet have benefited from changing economic conditions, enhancing benefits packages offers employers a less costly means to recruit, retain and reward the best staff.
5 ways to motivate your employees:
1) Giving your employees more for less
A good example of a cost-effective employee benefit would be the introduction of a flexible working pattern. This may change the times at which employees will be present in the workplace, but not the amount of time they spend there. And helping staff who are juggling home and work commitments can reap dividends in terms of motivation, goodwill and even improved health… all of which are known to have a favourable effect on productivity.
2) Healthy freebies
There are plenty more examples of 'quick win' employee benefits – providing discounted gym memberships, organising fitness sessions or even occasional fruit giveaways could all play their part. The cost of benefits such as these may be modest, but in addition to helping employees financially they can also repay your investment by boosting wellbeing… leading to reduced absenteeism and 'presenteeism' (compromised performance by staff who 'soldier on' at work during periods of poor health). You could back up your initiatives by providing access to a Wellbeing app to help employees stay active and eat healthily on an ongoing basis. The cost of these apps can be relatively small.
3) Small things that mean a lot
You don't have to think purely in terms of benefits which have a direct connection to healthier living. Just making sure your workplace has an open, welcoming feel to it can have a disproportionately high effect on morale. Smartening up the décor, offering free tea and coffee… these things aren't costs, they're investments.
4) Getting the tax man to help out
It's also worth raising awareness of tax-efficient benefits such as the Government's tax-free childcare scheme. 
5) Social gatherings with a sense of purpose
Office challenges — anything from a baking competition to raising money for local causes — cost nothing but can be a highly effective way to improve teambuilding. It's important to make sure workspace and homeworkers are involved with social events so that they feel fully engaged with the rest of the team. Remember to make the most of members of staff who like to organise nights out and events. You know who they are!