The case for a Living Pension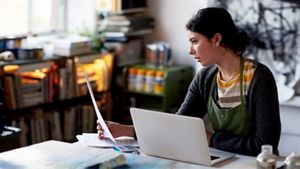 Steve Jackson, Senior Proposition Manager at Aviva, looks at how a Living Pension standard could make a big difference.
Pensions saving in the UK has been transformed by auto-enrolment. Since 2012, 10.4 million employees [1]Footnote 1 are saving into a workplace pension. 
However, the success in driving up the number of people saving for retirement hasn't increased employees' confidence that their pension will deliver the income they need in retirement. 
That's why Aviva commissioned the report "Building a Living Pension" from the Resolution Foundation, which considers the feasibility of creating a Living Pension standard to improve pension outcomes.

Why are confidence levels in pensions low?
Auto-enrolment nudged people into pensions almost without them noticing. It was the key to its success, but that can also lead to a lack of engagement.
The COVID-19 pandemic has also eroded confidence in pension outcomes. Research carried out for Aviva's recent Embracing the Age of Ambiguity (PDF 8.76MB) report revealed three quarters (78%) of employees feel they will have to work longer before they retire. And, less than a third (28%) know how much they need to save to fund the lifestyle they want in retirement.

So, in this context, there is a clear need for a Living Pension standard to reassure employees that their workplace pension is designed to deliver a decent standard of living in retirement.

Regulations are not enough
There are regulations in place to ensure strong standards for auto-enrolment pensions. These include governance through an independent governance committee or trustees, default funds and charge capping.
However, these regulations don't require a workplace pension to deliver a decent standard of living for a typical employee. The minimum auto-enrolment contribution rate is 8% of only a proportion of salary. Even with state pension added to the mix, this won't be enough for many employees.

A way to overcome employees' lack of confidence in pensions outcomes could be to introduce a Living Pension accreditation standard. This could be similar to the real Living Wage, already adopted by 7,000 UK businesses [2]Footnote 2.
The Living Wage is making a difference for working people
The real Living Wage is a UK wage rate voluntarily paid by UK employers who believe their staff deserve a wage that meets everyday needs - like the weekly shop or a surprise trip to the dentist. It's higher than the government's National Living Wage because it is independently calculated, based on what people need to get by.
The Living Wage Foundation offers accreditation to businesses paying the Living Wage. It encourages all employers that can afford to do so to make sure their employees earn a wage that meets the costs of living, not just the government minimum.

The Living Wage campaign has successfully provided a clear benchmark for wages to make sure employees are paid enough to meet a decent standard of living. Part of the success of that campaign is the credibility of the calculation of the Living Wage. It is updated annually, regularly reviewed to make sure it uses the best available evidence, and independently calculated.

However, even if employees earn a Living Wage, they may not have savings that will deliver a decent standard of living in retirement.

Could a Living Pension also offer hope and increased confidence?
A Living Pension accreditation concept – the pensions equivalent of the Living Wage – should help employers ensure their workplace pension produces a minimum standard of living in retirement.
This would give employees confidence that they work for an employer that provides both a living wage and a living pension. The creation of a Living Pension could also help improve pension outcomes, particularly for people on low-to-middle incomes.

To understand how a Living Pension could work in practice, Aviva commissioned the Resolution Foundation to carry out research to assess the feasibility of an accreditation standard. The Resolution Foundation also determines the basis for the calculation of the Living Wage, so this will give a high level of consistency with the Living Wage.

In the report, the Resolution Foundation researched and applied several key assumptions to calculate a Living Pension including:

the cost of a core basket of goods and services pensioners need as a minimum (based on the Minimum Income Standard)
changes in the housing tenure composition between future cohorts of pensioners
living costs for pensioners keep pace with earnings growth over the long term
the household composition of future cohorts of pensioners
life expectancy, and
the structure of the tax and benefit system.
Their calculations [3]Footnote 3 show that, on average, today's workers would need to save £2,973 a year to meet the Living Pension target. That is £1,487 more than current minimum auto-enrolment requirements.

They also showed that the contribution rate currently needed for a Living Pension varies significantly by age cohort. This reflects the fact that older workers recently auto-enrolled into workplace pensions have less time to build up savings than younger workers.

As savers build up larger auto-enrolment pots over time, the differences between different age cohorts should reduce. But this does highlight one of the difficulties in creating an accreditation basis that is simple, relevant and practical.

Another consideration is whether it's best to show the amount needed as cash or a percentage of salary. Expressing it as a cash amount fits well with the objective of achieving a minimum standard of living at retirement for low-to-middle earners, but it will need a yearly review to take account of inflation. Using a percentage of salary is consistent with how pension contributions are commonly presented.

So, what's the next step?

The report (PDF 6MB) shows that creating a Living Pension accreditation standard is feasible. There's a need for more analysis to establish a basis that will work well in practice for employers and employees, but it could work.
At Aviva, we've been working with the Living Wage Foundation and the Resolution Foundation to understand what the next steps should be in the creation of a Living Pension standard.

The Living Wage Foundation is keen to use the research to explore the potential of creating a Living Pension standard that is equivalent to the highly successful Living Wage – with the possibility of implementing a new standard in the coming years.

A Living Pension standard could be a gamechanger for lower paid workers
If a new Living Pension standard is created, it will be an exciting step forward for pension saving. It will be a clear, simple standard – accredited and calculated by organisations independent from the pensions industry that can build on the success of the Living Wage brand.
Not only will a Living Pension standard improve confidence in workplace pensions, it could also significantly improve pension outcomes – particularly for people on low-to-middle incomes. And ultimately, isn't that what all of us want?

Steve Jackson manages Workplace Savings and Retirement proposition strategy at Aviva. He's currently focusing on improving member engagement to deliver better member outcomes. He is a qualified actuary with over 30 years' experience in the workplace benefits market with different providers and the Regulator.